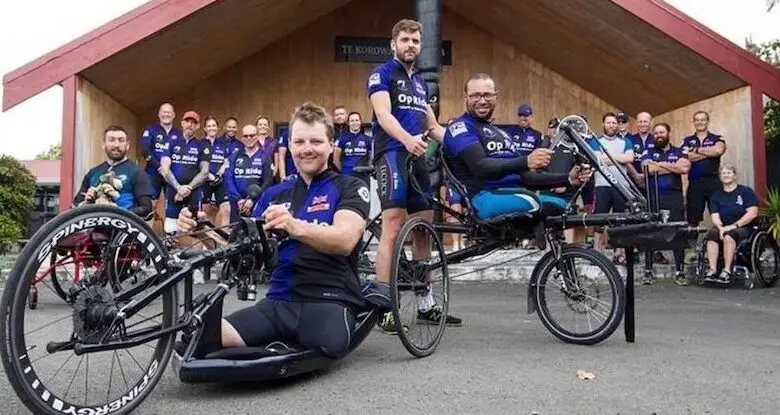 News
Wellbeing & Fitness
Amputee veterans conquer 1,000-mile cycle ride in support of comrade with motor neurone disease
10 amputee veterans joined firefighters to ride from John O'Groats to Lands' End in support of a comrade with motor neurone disease.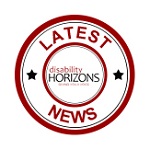 The nearly 1,000-mile challenge took the team of veterans and emergency service personnel 12 days to complete, using push and hand bikes as well as specially adapted tandems.
The operation is to fund and raise awareness for both motor neurone disease (MND) and charity Pilgrim Bandits – who organise gruelling expeditions for injured service and emergency personnel, many of whom are amputees or have PTSD.
Pilgrim Bandits teamed up to run the expedition, Operation Ride UK, with veteran and ex-firefighter John Chart, who was diagnosed with MND.
John Chart living with motor neurone disease
John Chart was just 48-years-old when he was diagnosed with MND in July 2019. MND is a fatal and incurable neurodegenerative disease, with a life expectancy of three to five years of symptom onset. Six people a week die from the condition and another six are diagnosed.
As a firefighter for 26 years, John said he was 'devastated' by the diagnosis but determined to fight it. For the challenge, John has been using a specially adapted tandem and will be riding with various companions including his 14-year-old son Christopher and his wife Arlene.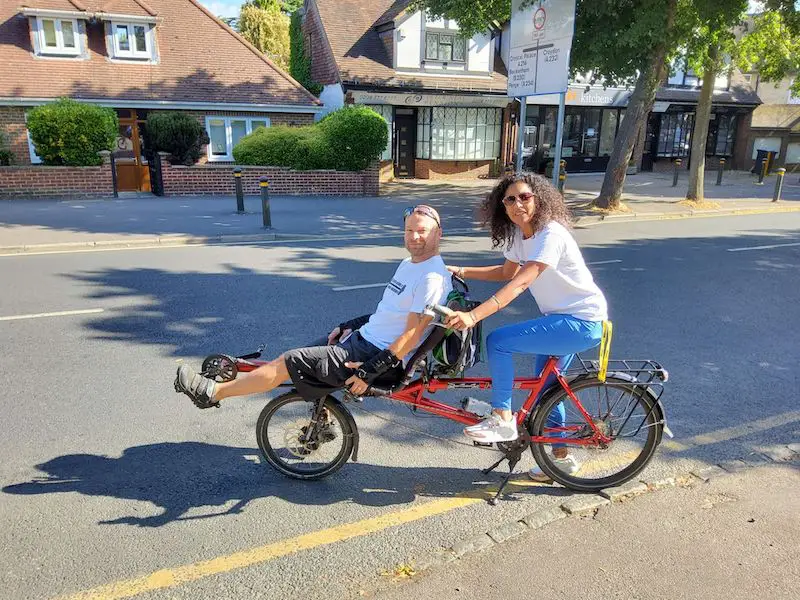 He said: "Motor neurone disease shuts down your muscular system until you are literally cocooned inside your own body, your brain is still compos mentis but you can't move, you can't breathe, you can't eat, you can't speak and your body eventually will just close down until you sadly pass away.
This ride has been about doing everything I can to raise awareness as not enough is known about the disease – many of us participated in the Ice Bucket Challenge a few years ago but how many of us took the time to read up about what it was all about?
That's what I want from this challenge – I want people to take a few minutes to read up on this demonic disease. It's a matter of doing everything I possibly can with great people like the Pilgrim Bandits. I want people to see the devastation of what it does to you, but I also want to say to people don't ever give up. You've got to keep going. We've had some great support throughout the Challenge and it's really kept us all going – it's what it's all been about."
The team received support from the Duchess of York, Sarah Ferguson, actor Eddie Redmayne and SAS Who Dares Wins' Mark Billingham.
Pilgrim Bandits team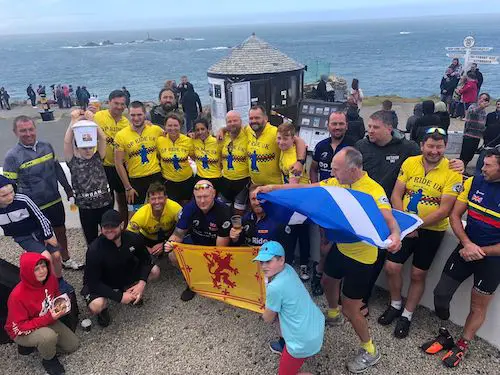 Joining the expedition with Pilgrim Bandits Patron is former Lance Corporal Tyler Christopher, who was injured in Afghanistan in August 2009 after standing on an IED bomb, which resulted in the loss of both his legs above the knee.
Also joining for the first week was Patron, former Lance Bombardier Ben Parkinson. Ben is one of the most seriously injured to survive the battlefield. He lost both legs and suffered brain damage while serving in Afghanistan in 2006. He was not expected to survive, let alone speak or walk again, and certainly not take on a 1,000-mile cycle ride.
CEO of Pilgrim Bandits, Matt Hellyer, led the expedition and kept everyone on track. He said: "It's been a privilege to ride alongside John and all of the injured and amputee veterans taking part – raising awareness and funds for MND and Pilgrim Bandits.
Our moto is 'Always A Little Further,' because we know that pushing our team physically and mentally – when they have already endured so much – sees them rise above and beyond. We don't do sympathy, but we offer camaraderie, an adventure and we believe in the power of humour over pain.
There were long days and tired muscles, but also some much-needed banter amongst the team – we've had a great time and we don't take ourselves too seriously. That's exactly what kept us going over the 912 miles.
We started out at John O'Groats and we had the most beautiful weather following us all along the country. We smashed Scotland bang on time and we had mileage in the bag – it got tougher as we continued on through the rain this week, but we kept on going.
"We will also take some very special memories of the trip with us, including stopping off at memorials, cathedrals and key military landmarks along the way, paying our respects to our fallen comrades.
We've gained some fantastic support along the way, extra team members joined us throughout as well, and we're all going to continue to support John and his family through these hard times."
You can take a look at highlights from the Challenge over on the Pilgrim Bandits Facebook page, Twitter and Instagram.
It's also not too late to show your support. Donations can be made to Pilgrim Bandits via the Operation Ride UK Total Giving page.
By Emma Purcell
 More on Disability Horizons…