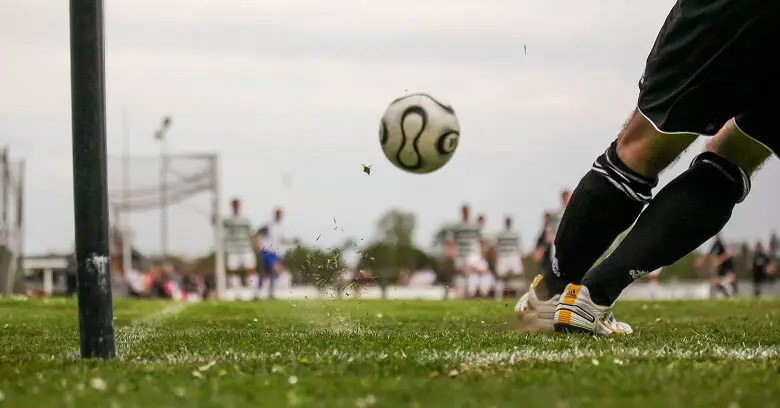 Freelance journalist Sam Harris has played football from a young age. Having been born with cerebral palsy, he has found that disability football has helped him in many more ways than with just his physical wellbeing.
Born weighing just over 1lb and 15 weeks early meant life was never going to be straightforward for me. On the plus side, my twin sister and I became local celebrities. The negative was the resulting physical problems I have experienced.
For me, early diagnosis of cerebral palsy meant that from about the age of 5, I became aware that I was struggling with tasks others would find simple and natural. This included tying my shoelaces, riding a bike and holding a knife and fork like a 'grown-up'.
But one thing I could do – and loved doing – was kicking a football. At first, on the school playing field, with jumpers as goal posts, this was no problem.
However, as we all grew up and got faster and stronger – I didn't. It became clear, mainstream football would prove too fast-paced for me.
Therefore, I decided disability football would still afford me the opportunity I craved and started at the Hertfordshire Disability Centre of Excellence.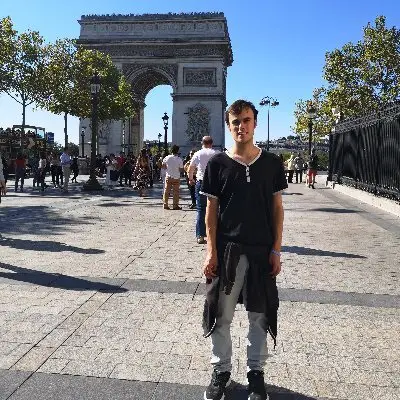 Disability football for all
This gave me my first taste of competitive football on a 'level playing field', with weekly training sessions and monthly tournaments.
It was a 'pan' disability team, which meant that my teammates had various disabilities too – learning difficulties, blindness/visually impairments, deafness/hearing impairment and cerebral palsy.
It was great to test myself in these type of conditions, and helped with many aspects of my life, aside from playing football.
It taught me how to communicate with people who had all sorts of issues – both mental and physical – and people who I may not have interacted with so closely away from the football pitch.
This included driving with three teammates seven hours to Scotland to play in a tournament. If spending that length of time with anyone doesn't bring a sense of camaraderie, nothing will!
Upon leaving, I look back on my time there as a great experience, on and off the pitch, where I learnt a lot in equal measure.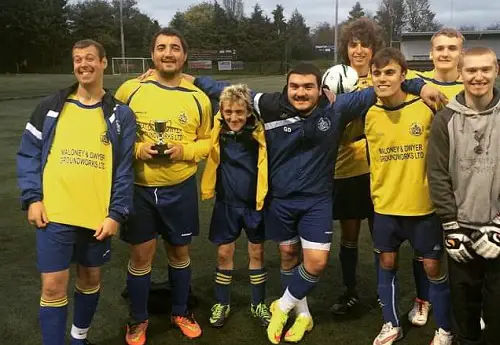 Moving to a cerebral palsy football team
I then moved to the South-East Regional Cerebral Palsy team, which was the first time I had ever played with people who shared my disability.
I naively thought I would find the standard easy, but I was in for a shock. The players there were much more experienced than me.
Before and during my time there, the team has been recognised by England and Great Britain CP teams, competing in tournaments all over the world and in the Paralympics.
All my coaches have been a guiding hand, offering me valuable advice. It also definitely helped that my coaches at Hertfordshire and St Albans also follow Watford FC, for their sins, so we were bound to get along well!
Based in Chelsea, at the same training ground as the Premiership team, gave me the chance to run along the same immaculate turf as Frank Lampard. But the hour-long commute on Sunday afternoons took its toll.
After three years, aged 16, I decided to seek a new challenge closer to home. This brings us to my current experience, where I play for St Albans City Youth Disability and have done so since 2013.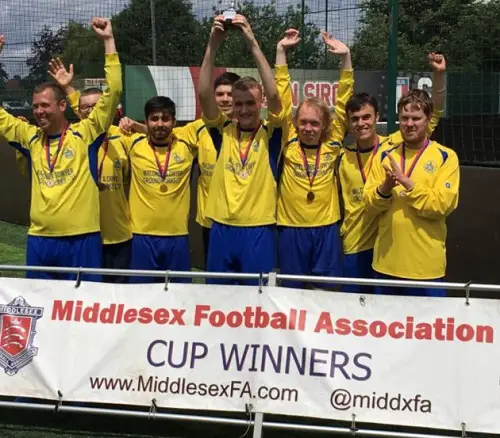 More than just a sport
A recurring theme throughout my football experiences has been the wonderful people I have met and the sense of community around every team, regardless of age and disability.
The opportunities and pathways for disabled footballers at a grassroots level are imperative. During my time I have seen four of my teammates compete and bring home gold medals at the Special Olympics World Games.
I feel the 2012 Paralympics was a major factor in raising the profile of disability sport and how disabled people are viewed in this country, but we still have a long way to go.
Cerebral palsy football will not be part of the 2020 Tokyo or 2024 Paris Paralympics, which could potentially block pathways for a generation of up and coming players.
How to join a disability football team
Thankfully, there are a number of disability football teams around nowadays, with many linked to the foundations of professional clubs, including Chelsea and Fulham. Contacting your local County Football Association is, therefore, a great place to start.
A list of these can be found on the Football Association's website. You'll also be able to find information on all the disability football categories, including:
Pan-disability
cerebral palsy and frame
amputee
blind and partially sighted
deaf
learning disability
powerchair.
It could also be worth talking to your occupational therapist (OT) about joining a club. My OT is how I got into the sport as playing football regularly improves my coordination and leg strength, making other tasks – including walking for long periods and playing other sports – easier.
By Sam Harris
More on Disability Horizons…