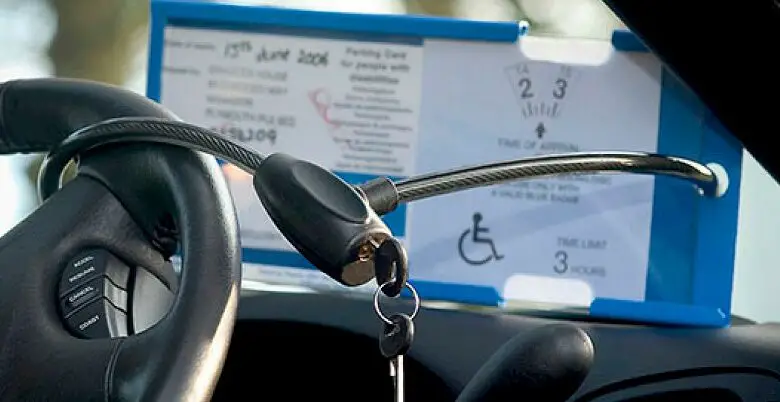 In January, we launched our new shop, selling a wide range of stylish disability living aids. We only supply high-quality products from trusted suppliers, many of whom have created their products based on their experiences as a disabled person or from those around them.
Here, we talk to Freddie Talberg about his company, Blue Badge Protector, to find out more about how its products can keep your Blue Badge safe from theft, and how it all began.
HEAD to the Disability Horizons Shop NOW to take advantage of our EXCLUSIVE offer for £10 off the driver's accessory kit from Blue Badge Protector – the perfect Christmas gift.
Please tell Disability Horizons readers a bit about yourself and your background. 
I'm an entrepreneur and inventor with five businesses to date. I create products and services that help to solve a problem for people.
Although I am not disabled myself, I have been shocked by the things disabled people have to go through. I discovered that parking can be an absolute nightmare, and I was astonished and disgusted to learn how rife Blue Badge theft is.
It is this that has prompted the creation of three of my businesses – Pie Guide, Parking for Blue Badges and Blue Badge Protector.
Can you tell us more about how the Pie Guide and how it came about? 
I started the Pie Guide as a way to give disabled people information about accessible parking and printed maps showing Blue Badge bay availability.
It started focusing on London as the rules across the city are incredibly confusing and stressful for disabled people who simply want to live independently.
The ambition was to enable Blue Badge holders to have all the details they needed to make their own journey, without the stress of wondering where they could park and whether it is legal.
I wanted to stop anyone having to having to hunt or ask for help all the time. I also knew that having an accessible loo close by is important.
It was this passion to simplify and pull together content related to Blue Badge bays and holders into one easy-to-use map that led to Pie Guide's great partnership with DirectGov to do this nationally.
I initially went to meet DirectGov to ask for advertising to support our London-based maps. But it was keen for me to do it for the whole of the UK.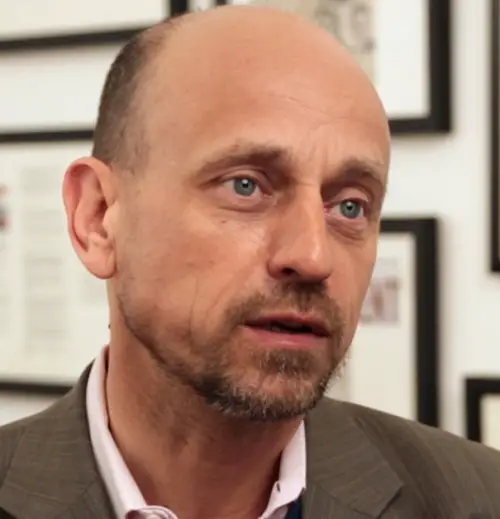 Tell us about Parking for Blue Badges and how it evolved out of the Pie Guide.
I have always been a fan of paper maps, and I know many of our customers love the concept of them too. But the challenge we found was keeping the paper maps up to date. So, we decided to create online maps too.
We spent a long time (pre-Google maps) figuring out to create beautiful digital maps for the Blue Badge community. This is when parkingforbluebadges.com was born.
DirectGov was involved in this venture too, which gave us the ability to keep developing great applications and content.
The online map focuses on local parking rules for Blue Badge holders that enables them to see what's available for their own specific needs.
So we mapped out all the car parks and their accessibility levels. We also use comprehensive background map colouring of the rules and permissions to parking legally (free or paid), and have blended the same colours and concepts as on the paper Pie Guides. This allows people to visualise where they are going and what they're going to be met with.
One really hard aspect of the design was collating all the access data for every railway station in the UK. We wanted to have an integrated journey planning application – no point recommending a start or end destination if the accessibility prevents you from getting into or out of that station.
As it grew, we ended up adding maps for all the accessible beaches, too. We've been so please with the feedback for both businesses and seen first-hand what they can offer people.
One of my favourite stories was from a Blue Badge holder who told us how our simple map had enabled them to plan a drive to a new location for themselves and do it independently, knowing that there were facilities there and accessible options.
Can you tell us about Blue Badge Protector and why you started it? 
As the Pie Guide and Parking for Blue Badges became a massive success, locally and nationally, I heard more and more about other issues disabled people were experiencing.
We took so many calls from distressed owners who had been victim to Blue Badge theft; it was heartbreaking to hear.
After a while, we looked for solutions to address this. We discovered the Blue Badge Protector, which made secure devices badges in care.
We started reselling these to our customers and, in the end, we were selling more than the company had done directly, so we bought the company and finessed the product to be what it is today.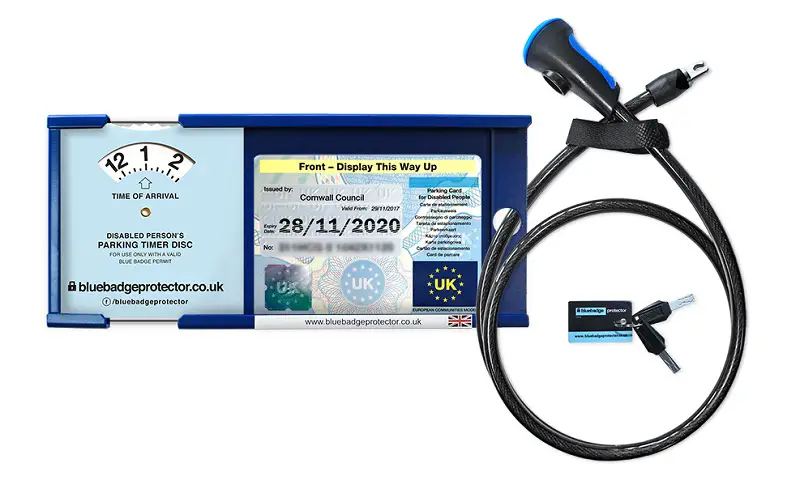 Tell us more about the problems disabled people have experienced with Blue Badge theft and what the impact of it is? 
Blue Badge theft means not only dealing with the loss of a badge, but also a broken car window. This isn't cheap to fix and a lot of people can't cover it with their insurance because the excess is often higher than the replacement cost.
But the real problem is that while someone waits for a new badge – which takes time and energy to organise in itself – they can't park close by to where they need to go. For some, this stops them going out at all.
Solving these problems are all possible, but each one takes time, effort and money, which compounded makes the whole experience stressful and an anxious moment.
Blue Badge Protector has been endorsed by the Metropolitan police. How did that come about?
We used to sell a lot of Blue Badge Protectors to Local Authorities, especially in Camden and Islington.
They were handed out to Blue Badge holders with help from Metropolitan Police in certain crime hot spot areas. Soon after this, thefts of Blue Badges in those areas dropped.
The Metropolitan Police had seen for itself the value and importance of this sturdy product. As you can imagine, it is all in favour of anything that reduces the risk of smashed car windows.
You're keen to ensure you use recycled materials and improve Blue Badge Protector's eco-credentials. Can you tell us more about that?
Sustainability is important to us as an organisation, but it's also important to our customers. So we made the decision to ensure all our packaging is either recyclable, made from recycled materials or both!
Although non-recyclable materials are cheaper, we believe that we have a responsibility to reduce the burden of unnecessary plastics in our environment.
Additionally, we don't want our customers paying for packaging and postage. We would rather reduce the amount of packaging needed to supply our products by offering local purchasing solutions within independent mobility stores and shops.
Why did you decide to partner with Disability Horizons and sell through our shop?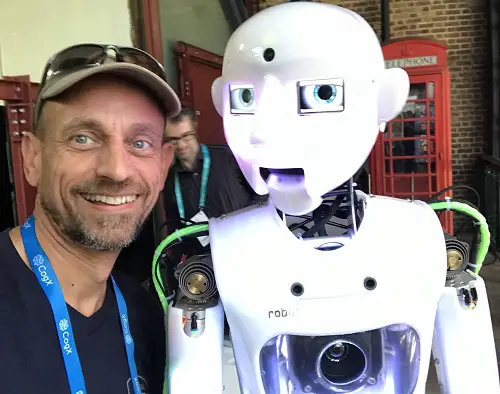 Having met some of the Disability Horizons team at Naidex, it was clear that there was a real authenticity to the voice of the magazine. It is also clearly a very respected and trusted organisation within the disabled community.
Making our product available to reduce the number of Blue Badge thefts is key for us. We genuinely hate receiving emails from customers who have had their Blue Badge is stolen and windows smashed.
We would much rather they had purchased a protector before the event and avoided all the mess, stress and expense of vehicle break-in.
Disability Horizons has such a great reach we saw the partnership as an excellent opportunity to increase the awareness and availability of our products, but also a way of supporting this great organisation at the same time.
What are your plans for the future or the business, and do you have any new products lined up/in the pipeline?
We want to build Blue Badge Protector further and keep evolving it. We need to keep an eye on changes to the scheme and react accordingly.
Our main focus is Blue Badge security, but from time to time and as we build a good customer base, if we see a great product we may bundle it in for a short period of time, or add in seasonal options – like our disabled driver's accessory kit.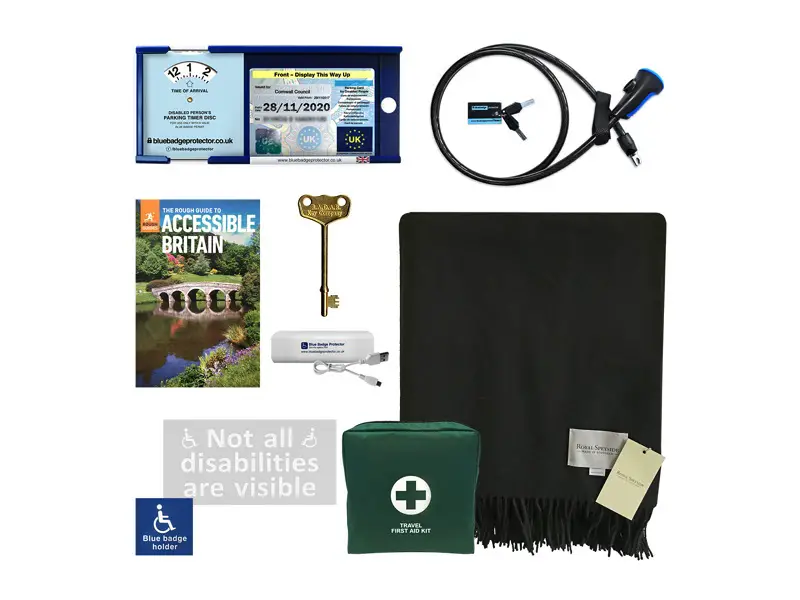 We are entrepreneurial but also principally innovators, so as we discover problems for our customers, we may innovate new solutions.
What 5 tips would you give other entrepreneurs wanting to create a disability-related product?
Understand a problem, how painful it is and the price point to make that pain go away.
Design and end-user validation are key. You need to ensure that the product is fit for purpose for the disabled community.
Think about your supply chain and ensure that you get in early with good supply partners who can grow with you and give you discounted rates right from the beginning. Keeping the price right for the end customer is key and supplier management is vital.
Build and ensure the product can be sold outside the UK and to larger sized markets. There is a lot of effort and cost involved in making a disability-related product at a low price point. So you need to ensure the market sizing is good as you need large volume sales if you are going to keep the price right.
Be patient with sales and build trust, a community, engagement and a great reputation slowly. There are no quick wins.
Ahead of Christmas 2020, Blue Badge Protector is offering £10 off its disabled driver's accessory kit, exclusively for Disability Horizons customers.
It includes our Blue Badge Protector, a cosy blanket, first aid kit, radar key, accessible travel guide, portable charger and disabled parking car sticker.
By Freddie Talberg from Blue Badge Protector
More on Disability Horizons…