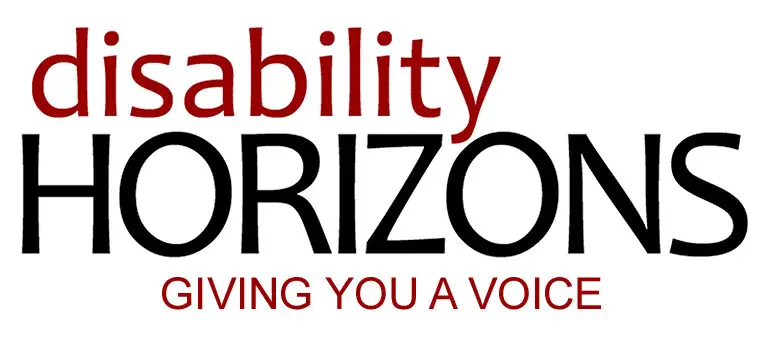 Lifestyle
The vision for Disability Horizons in another 10 years – it's all about you
Back in 2011, Martyn and Srin started Disability Horizons after the trip of a lifetime to California, without knowing where it would lead or how it might develop. Having grown to a community of thousands of disabled people and reaching many more in addition, it always has and always will exist to help disabled people live the life they choose.
Now, as we near our 10th birthday, our CEO and Editor-in-Chief, who recently took over from Martyn at the helm, explains her vision for Disability Horizons and passion for making it bigger and better than ever.
Disability Horizons has always been my dream. At university, I studied media writing, where for my dissertation I could create a 10,000-word piece on anything from a screenplay to a novel. I chose to design a positive publication for disabled people. I dreamt of making this come true one day.
A few years on, as I started my career in journalism, I heard about this new idea for what was then a blog created by two plucky disabled guys – Martyn and Srin. With my background, particularly with regards to writing online, I got in touch – and the rest, as they say, is history.
I've edited Disability Horizons pretty much since the beginning and I'm so proud of what it has become. But I know there is so much more we can do.
I want to continue to inform, entertain, advise, educate and inspire people. I want to continue to show the world that disability or chronic illness shouldn't stop someone from living their life – they might just do it a little differently.
We're all human and we're all capable in our own ways. We should all be able to live equally. We should all be able to love, pursue our dream careers, socialise as we wish, travel where we want to and, the shock of all shocks, have sex! Yes, disabled people have sex – get over it!
I also want to carry on changing perceptions in society. A big part of what we do is create content that showcases disabled people's talent, gets people thinking and answers people's questions, which can, at times, be naive or even idiotic – yes, people have actually searched, "Is it OK to date a disabled person?".
Through busting misconceptions and portraying disabled people as human beings, we help to break down barriers and stigmas every day.
Disability Horizons in another 10 years
We've already created an amazing community – a huge collection of disabled people and those with health conditions who benefit from our content and comradery. But we know we can do more.
We want to be an even bigger and better hub for disabled people and their families. A place for people to connect, share, be heard and be listened to. We want:
to have a fully-fledged social network/forum that builds on our DHorizons Tribe so that more people can connect with each other, share advice, get questions answered and find solutions
to publish even more content for a diverse range of people on things that really matter
our resources section to keep growing, making it a one-stop-shop for anyone with a disability and or health needs
disabled writers, bloggers and influencers to have an even greater platform to build their careers
our community to be involved in more research projects and focus groups that mean products and services are inclusive from the get-go
our shop to supply more innovative and invaluable products from trusted suppliers
to help disabled entrepreneurs to develop and grow their businesses
our soon-to-be-launched Requipment site to become the place to sell second-hand disability equipment, enabling more families to benefit from useful products and stop them from going to landfill.
We want to empower our community and readers further, to enable each and every one of you to be able to have your voice heard. This is key to what we have always done and want to do more of.
We'd also love to connect other useful and valuable resources to our hub. We already work with disability jobs board Evenbreak, feeding its listings through our site, enabling more people to find a disability-confident employer.
We want to expand this to partner with more amazing platforms that offer everything you could need – access reviews and ratings, exercise and fitness programmes, travel and holiday listings, and housing options.
We want to inform, educate and entertain on a wider scale – we can even picture our very own Disability Horizons events in years to come.
It's also important that we continue to tackle two key areas that often get forgotten on the disability agenda – mental health and sex. They shouldn't be taboo subjects, and in 10 years we hope they're not.
The people behind Disability Horizons
We've always been largely voluntary lead. I myself have edited and grown Disability Horizons and our amazing team and community over the past 10 years on a predominantly voluntary basis. But we've all put a lot into Disability Horizons because we believe in our vision.
So I'll be working to try and get Disability Horizons to a more sustainable place to ensure we will be able to not only keep running for everyone that needs us, but grow bigger and bring more people on board too in a paid capacity.
I'm so proud of our team and how hard we've all worked to build our community to where it is today. We all have disabilities, health conditions or a close family member with a disability – you can find out more on our about us page.
We all dedicate our unpaid time because we believe in Disability Horizons and all the people we're reaching. We know what it's already achieved and can't wait to see what more there is to come.
Every single one of us is kind, intelligent, hardworking, talented and passionate about making a difference. We all have our own stories too.
I'm driven by my brother, who had cerebral palsy, and my own experiences with having a congenital heart condition, what some might call a hidden disability. My brother and my experiences have inspired me to create a positive, informative and useful publication and support network for disabled people.
Finally, I want to say thank you to our community. Without you, we wouldn't be here. You've supported us over the years as much as we've hopefully supported you.
We want to keep giving all of you a voice, helping you to not only navigate this already tricky world with the added difficulties having a disability or health condition can bring, but also live the life you choose.
By Liz Ransome-Croker
If you would like to work or connect with us, please email editor@disabilityhorizons.com. You can also find out more information about how we work with businesses and organisations on our work with Disability Horizons page.