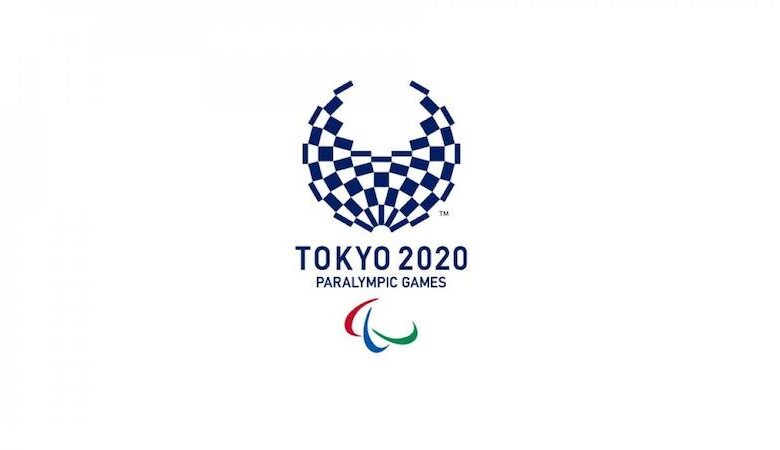 The rescheduled Tokyo 2020 Paralympic Games are finally here, and we are all very excited here at Disability Horizons HQ. Almost 230 Paralympic athletes from 19 sports are expected to make up the British team that will compete in Japan.
Ahead of the opening ceremony, we wanted to share our pick of Paralympic athletes from Team GB that you should watch out for and support over the next two weeks.
Plus, check out our exclusive interviews with Paralympic athletes from Team GB that we've published during the lead up to Tokyo 2020.
ParalympicsGB captured the imagination of the British public at London 2012 winning 120 medals in front of sell-out crowds with countless memorable performances.
The team eclipsed that performance at Rio 2016 winning an outstanding 147 medals including 64 golds to finish second in the overall medal table.
The rescheduled Tokyo 2020 Paralympic Games will be staged from 24th August to 5th September 2021 and will be broadcast across Channel 4.
Here we round up 10 Paralympic athletes who have been selected to represent Team GB at the sixteenth Paralympic Games.
Sarah Storey – Cycling
Sarah Storey's fourteen Paralympic gold medals make her the most successful female British Paralympian of all time.
Sarah was born with an under-developed left hand and began her Paralympic career as a swimmer, competing in four games: Barcelona 1992, Atlanta 1996, Sydney 2000 and Athens 2004, picking up a combined total of five gold, eight silver and three bronze medals.
Following Athens, Sarah decided to make the switch to para-cycling and has enjoyed incredible success as she not only dominated para-cycling events but has also enjoyed significant success in non-disabled events.
From Beijing 2008 to Rio 2016, Saran won nine more Paralympic gold medals, both in the velodrome and on the road.
Sarah, aged 43, will now travel to Tokyo to compete in her eighth Paralympic Games and will be looking to defend her titles in the C5 Individual Pursuit, C5 Time Trial and C4-5 Road Race events.
Sarah said: "It's a huge honour to receive selection for my eighth Paralympic Games! If I could go back and tell 14-year-old Sarah she'd get to do eight Paralympic Games I don't know whether I would have believed it!
Competing for my country is all I have ever wanted to do since being six years old and watching the 1984 Games in Los Angeles.
Back then I had no idea the Paralympics existed, so I'm hugely proud to have contributed to such a significant era in Paralympic sport and am incredibly excited to attempt to defend the three gold medals I won in Rio."
Sarah Storey will start her Tokyo 2020 campaign competing in the track cycling from 25th August 2021 at the Izu Velodrome.
Follow Sarah Storey on Twitter and Instagram.
Will Bayley – Table tennis
Will Bayley is a 33-year-old Paralympic table tennis champion and ranked world number one in the men's class 7 category. He took gold for Great Britain at the Rio Paralympics in 2016. He is now aiming to defend his medal at the 2020 Paralympic Games in Tokyo.
He has a condition called arthrogryposis, which affects all of his four limbs, but particularly his feet.
Will was involved in one of the stand-out moments of Rio 2016 when he stood on the table arms aloft following his dramatic victory over Brazilian Israel Pereira Stroh to claim a career first Paralympic gold medal.
The day of his Tokyo 2020 selection Will Bayley said: "I'm now playing the best table tennis of my career so I know this is a great opportunity for me and I want to show people what I can do.
It helps that I've got such amazing players around me who have got great opportunities as well and are really hungry for success.
We have a team that can be really successful and that drives me on as well. I feel that I've got a lot to prove as an athlete – I still don't feel I have achieved everything I can achieve so I'm excited to try and do that."
Check out our interview we did with Will Bayley ahead of the Rio 2016 Paralympic Games plus our news coverage of him competing on Strictly Come Dancing in 2019.
Will Bayley is scheduled to start competing from 25th August 2021 at the Tokyo Metropolitan Gymnasium.
Follow Will Bayley on Twitter and Instagram.
Jordanne Whiley – Wheelchair tennis
Jordanne Whiley, who was born with Osteogensis Imperfecta, picked up her first tennis racket at just three years old. She is now thirteen-time Grand Slam Champion and double Paralympic medallist.
Her Paralympic ambitions were fuelled by her father's success at the 1984 Paralympics after he won the men's 100m L3 bronze medal in New York.
A former world number one junior, she made her Paralympic debut as a 16-year-old in Beijing in 2008 and subsequently won the women's doubles bronze medal alongside fellow Brit Lucy Shuker at both London 2012 and Rio 2016.
She is now set to expand her medal tally when she competes at her fourth Paralympic Games in Tokyo.
For Jordanne, the chance to pull on the ParalympicsGB vest for a fourth consecutive Summer Games is an opportunity she relishes:
"I'm so proud to be representing my country once again and super excited to get out to Tokyo and give it my all," said the 29-year-old.
Jordanne Whiley is expected to start competing on court from 27th August 2021.
Follow Jordanne Whiley on Twitter and Instagram.
Dan Greaves – Discus
Dan Greaves took up athletics at age 14 in Loughborough, England. He competed at his first Paralympic Games in Sydney 2000 where he won silver. He then went on to win gold in Athens 2004, silver in Beijing 2008 and bronze medals in London 2012 and Rio 2016.
The 38-year-old, who was born with club foot, is now set to compete at his sixth Games in the F64 discus in Tokyo.
He shared his reaction on Twitter to the news he had been selected to represent Team GB in Tokyo, saying:
🎌🇯🇵 Tokyo Bound 🇯🇵🎌

Incredibly proud to be representing 🇬🇧 at my 6th Paralympic Games!!

A huge honour to pull on the vest & hopefully make GB proud!

Isn't all my hard work, can't thank my team enough for the support they've shown me over the years! ❤️#Tokyo2020 https://t.co/5tkh3N064S pic.twitter.com/SCurrj2yP5

— Dan Greaves (@DiscusDan) July 21, 2021
Dan Greaves is scheduled to compete in the F64 discus on 2nd September 2021 at the Olympic Stadium.
Follow Dan Greaves on Twitter and Instagram.
Check out the sports disability aids by Active Hands, available on the Disability Horizons Shop.
Gemma Collis-McCann – Wheelchair fencing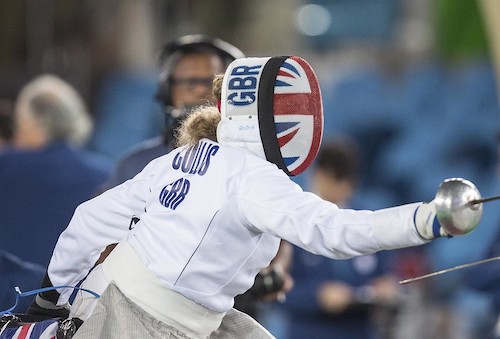 Gemma Collis-McCann competed at the London 2012 Paralympic Games, finishing 8th in the Women's Team Épée alongside Gabi Down and Justine Moore just 11 months after first taking up the sport at Durham University.
She became the first and only British woman to win World Cup Gold at the Montreal World Cup in 2018, after beating the 2017 Double World Champion and World No 1 Zsuszanna Kranjyak in the Women's Category A Épée final.
Gemma competed at the Rio 2016 Paralympic Games, finishing 8th in the Women's Category A Épée and has broken into the World top ten and become the first British woman ever to win a Wheelchair Fencing World Cup.
The 28-year-old has Complex Regional Pain Syndrome which affects her nervous system and in 2017 opted to have her right leg amputated below the knee after nine years of pain because of the condition.
Gemma has qualified for Tokyo 2020 in both the Category A epée and the sabre and is looking forward to competing at her third Paralympic Games.
Gemma said: "I'm absolutely delighted to be selected to represent ParalympicsGB at my third Paralympic Games in Tokyo.
It will undoubtedly be a very different experience to London and Rio, but I can't wait to get out there and give it everything in pursuit of a medal.
Here's hoping we can give the British public plenty to cheer about after what has been such an incredibly difficult period for so many."
Gemma Collis-McCann will begin her third Paralympic campaign on the 25th August 2021 at the Makuhari Messe Hall B.
Follow Gemma Collis-McCann on Twitter and Instagram.
James Fox – Rowing
James Fox is a 26-year-old British Paralympic rower who is a five-time World champion and a Paralympic champion in the mixed coxed fourParalympic events.
He began rowing at the age of 11 but broke his back in a car accident just as he started university. He then went onto compete at Para-rowing and has competed at numerous international competitions.
He was part of the gold medal-winning crew that won the mixed coxed four (PR3 Mix 4+) at Rio 2016.
This time around in Tokyo, he will race alongside Paralympic debutants Ellen Buttrick, Giedre Rakauskaite, Ollie Stanhope and Erin Kennedy (cox).  Together, the rowers have already enjoyed significant success, winning the world title in 2019 and most recently the 2021 European Championships in Varese, Italy.
Commenting on the crew's impressive, unblemished record, James said: "Despite limited recent racing, we've built up strong momentum over the past few years and a record of results, most recently at the 2021 Europeans.
I feel like we win because we train really hard, do a lot of things right and have an incredible crew bond and we can't wait to try and keep that record intact in Tokyo.
It's been a longer Paralympic cycle than we're used to but I feel incredibly relieved that it's going ahead. I'm also so grateful to the Japanese people for letting us come to their country so that we have a chance to defend our Paralympic title."
James Fox will begin racing alongside his teammates on 27th August at the Sea Forest Waterway.
Follow James Fox on Twitter and Instagram.
Amy Conroy – Wheelchair basketball
28-year-old Amy Conroy co-captains the GB Women's Wheelchair Basketball team alongside teammate Maddie Thompson.
At a young age Amy was diagnosed with Osteosarcoma – a cancer that runs in her family. After taking chemotherapy it sadly was not enough and her left leg had to be amputated.
The GB Women's Team is ranked number two in the world and has experienced a period of unprecedented success following the Rio Paralympics, where they finished in fourth place, claiming silver medals at both the 2018 World and 2019 European Championships.
Amy made her Paralympic debut at London 2012 where she became top scorer in the team's opening game against Netherlands. In the GB Women's last match, Amy again was the Great Britain's top-scorer. In Rio 2016, Amy also assisted the team to their first ever fourth place finish. Now Amy is hoping to assist the GB team further by securing a medal in Tokyo this summer.
Here is an introductory video by Amy Conroy on the C4 Paralympics Twitter account:
It's official – @amyconroy10 is as cool as they come 😎@ParalympicsGB | With @ToyotaUK | #Tokyo2020 pic.twitter.com/PhiMwdzZ0u

— C4 Paralympics (@C4Paralympics) August 8, 2021
The GB Women's Wheelchair Basketball team begin their Paralympic campaign against Canada on 25th August 2021 at the Musashino Forest Sport Plaza.
Follow Amy Conroy on Twitter and Instagram.
Chris Skelley – Judo
2017 European champion Chris Skelley (-100kg) heads to Tokyo ranked number one in the world. Narrowly missing out on a medal at Rio 2016, where he finished fifth, the 2018 World Championship bronze medallist recently won silver and bronze at the Baku and Warwick IBSA Grand Prix.
The 28-year-old started judo as his parents wanted him to do extracurricular sporting activities. At the age of 17 Chris' eyesight began to deteriorate which eventually caused him to stop his apprenticeship to become a mechanic.
At 19 Chris was eventually diagnosed with Oculartanious Albinism. As well as his job, Chris also had to stop playing rugby, meaning judo was the only constant in his life during this period.
Chris is now aiming to secure a medal at the Tokyo 2020 Paralympic Games alongside his Team GB judo squad Elliot Stewart (-90kg), Jack Hodgson (+100kg) and Daniel Powell (-81kg).
Chris sent a thank you message on Twitter following his selection:
I am pleased to announce that I have qualified and selected for my second Paralympic Games in Tokyo! Thank you to @BritishJudo , @uk_sport , @TNLUK , @SimkinMA_GBWS1 , all my team mates at the National centre (1/2) pic.twitter.com/prGWfWcHTn

— Christopher Skelley (@ChristopherSke2) July 22, 2021
Chris Skelley is scheduled to start competing on 29th August 2021 at the Nippon Budokan venue.
Follow Chris Skelley on Twitter and Instagram.
Bethany Firth – Swimming
Bethany Firth is a 25-year-old Paralympic Swimming Champion who made her Games debut for ParalympicsGB in Rio, having represented Ireland on her Games debut at London 2012.
Bethany lives with a learning disability, in which she has short term memory loss. She remembers events that occurred three weeks ago but can forget things that happened the previous day.
She was just 16 years old when she clinched Paralympic gold in the 100m backstroke S14, having won 200m freestyle S14 silver on her IPC Swimming European Championship debut in Berlin the previous season.
At Rio 2016, Bethany claimed three gold medals in the 100m backstroke, 200m freestyle, 200m medley and a silver medal in the 100m breaststroke.
She now hopes to defend these titles at the Tokyo 2020 Paralympic Games this summer. As a Christian and daughter to a church minister, she celebrated her Paralympic selection on Twitter by quoting a verse from the bible:
TOKYO 2021 PARALYMPICS!!🇬🇧🇯🇵
Colossians ch3 v 23-24
And whatever you do, do it with all your heart and best, because you are doing it for the Lord and not men. Knowing that from the Lord you will receive your reward, for you serve Jesus Christ" pic.twitter.com/e7NNR5omX8

— Bethany Firth MBE (@BethanyFirth2) June 30, 2021
Bethany Firth is set to start racing in the pool in the 200m freestyle from the 27th August 2021 at the Tokyo Aquatics Centre.
Follow Bethany Firth on Twitter and Instagram.
Jack Shephard – Badminton
Jack Shephard and his teammate Dan Bethell will make history when they become the first players to represent ParalympicsGB at the sport of Badminton's inaugural games at Tokyo 2020.
Badminton is the world's fastest racket sport and is one of two new events added to the Tokyo 2020 Paralympic Games programme alongside Taekwondo.
Number two in the SH6 world rankings, Jack Shephard has won back-to-back World Championship Singles titles in 2017 and 2019, marking an incredible comeback after major surgery five years before his maiden triumph.
Jack, who is 24 and has short stature, said: "It has always been a distant dream of mine to become a Paralympian and it is now right around the corner. I am ready to go and I can't wait for the Games to begin."
Jack Shephard will begin his Paralympic debut on 2nd September 2021 at the Yoyogi National Stadium.
Follow Jack Shephard on Twitter and Instagram.
Tokyo 2020 Paralympic interview series
Over the past eight weeks, Disability Horizons has been doing a series of interviews with Paralympians who are set to compete in the Tokyo 2020 Paralympic Games. In these interviews we will be talking about career success, highlighting individuals achievements and what they are most looking forward to at the games.
Here is a full list of Paralympians featured on Disability Horizons ahead of Tokyo 2020:
We also have more interviews coming soon with wheelchair racer Kare Adenegan, long jumper Stef Reid and sprinter Libby Clegg – so stay tuned!
Be sure to tune in to watch all our Team GB athletes at the Tokyo 2020 Paralympic Games from 24th August to 5th September 2021 on Channel 4.
You can see a full schedule of the Tokyo 2020 Paralympic Games television and online coverage on the Channel 4 website.
Throughout the Paralympic Games, people from the DH team and community sharing all the latest news, results, facts and gossip from Tokyo, so please be sure to follow us on Twitter @DHorizons.
By Disability Horizons 
More on Disability Horizons…