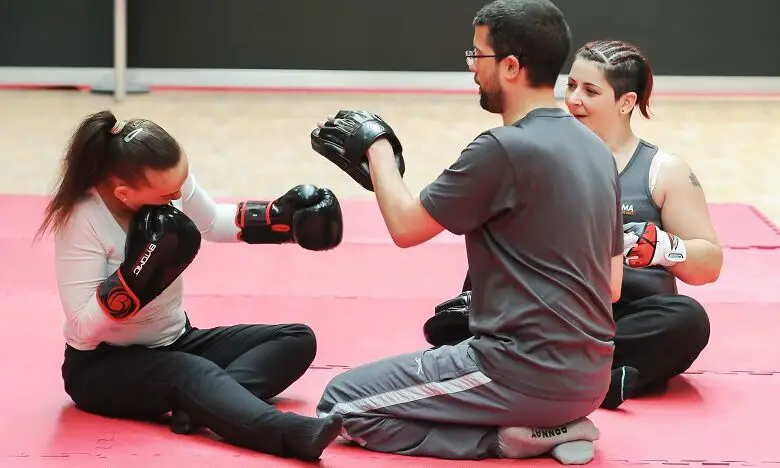 After delays due to the Covid-19 pandemic, Naidex is finally back, and this year it is celebrating the Paralympic Games with appearances from Paralympians and live adapted sports to watch and try for yourself. Don't miss this interactive event – register now for your FREE ticket.
---
Find out about Naidex 2022, the new focus on lifestyle and our NEW Disability Horizons Martketplace where you'll find innovative and affordable products to take home on the day.
---
At Naidex, anything is possible! It is the place to be to discover new passions, unlock hidden talents, experience the future of mobility and meet up with friends.
Running on 15th and 16th September at NEC, Birmingham, the Naidex team have spent the last 18 months fine-tuning and curating the most exciting event yet! Packed with buzz and excitement, one of the most thrilling features of Naidex is the Live Sports Arena!
Having partnered with some of the biggest sports associations, prepare to experience a wide range of activities in the most action-packed feature of the show. What's more, this year welcomes Paralympians Naomi Riches MBE and Ashley Facey-Thompson to the Live Sports Arena and keynote theatre.
Naidex is focusing on bringing the community back together and with inspirational Paralympians and adaptive sports, it's time to unlock hidden talents, discover future passions and channel your inner Paralympian.
REGISTER for our FREE Naidex tickets NOW
DON'T MISS Disability Horizons at stand H101, opposite the Live Sports Arena
---
Meet and learn from Paralympians
Naomi Riches MBE is a key figure in Para-rowing and her journey includes winning 6 World Championship titles, Paralympic bronze in Beijing and gold in London. She also set the Guinness World Record for the first and fastest women to row the 165 mile River Thames!
Join us in the keynote theatre as Naomi shares her inspiring journey of the playground to podium and shares with us her experiences of breaking down.
She aims to empower and enable individuals, teams and organisations to realise their potential and be the best they can be. What's more, Naomi will be holding her very own adaptive rowing workshop in the Live Sports Arena!
Table tennis star Ashley Facey-Thompson is also set to appear this year at Naidex. Ashley was born with Erbs palsy, which has affected the nerves in the right side of his body, primarily in his arm and shoulder.
A keen sports fan, he started playing table tennis at a young age. From there he has only went from strength to strength and, although he just missed out on the team for London 2012, he was selected for the Paralympic Inspiration Programme and competed in his first Paralympic Games in Rio 2016.
He has influenced the lives of many young people, reminding them that they can achieve anything if they focus. Be inspired by Ashley's journey of how he didn't let his disability define him and went on to be the champion he is.
Get involved at the Live Sports Arena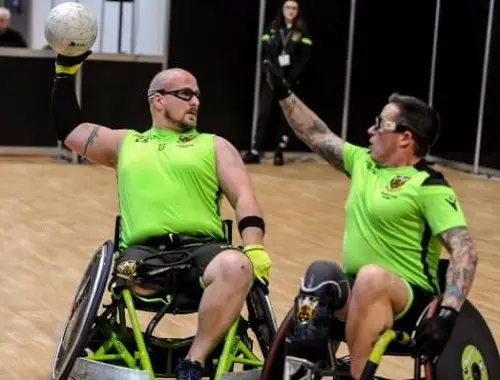 Participating in adaptive sports and activities is a fun and exciting way to stay fit and exercise. The Naidex Live Sports Arena focuses on promoting interactivity and as a tool for inclusion, provides opportunities to meet similar people and make new friends.
The Live Sports Arena offers the opportunity to experience adaptive sports within a safe and purposely built environment. Through expert interactive workshops, activity sessions and demonstrations, find new hobbies and future passions!
Both Naomi Riches MBE and Ashley Facey-Thompson will be holding their own Live Sports Arena session.
Discover how Naomi became the Paralympian and World Champion she is as she shows off her rowing prowess in a fun, live and engaging workshop.
Experience a para table tennis star and his skills and lighting fast reaction speed as he showcases that, despite the odds, he will not let his disability get in the way of pursuing his dreams.
Working closely with some of the biggest adaptive sports associations, we have curated our most diverse range of activities yet.
Expect sessions from Adaptive Martial Arts, which aims to increase the confidence and self-esteem of participants through pursuing sports and exercise. Learn self-defense and more from martial arts experts in a specifically built arena.
Disability Snowsports will also host a session, showcasing the benefits of snow sports and the power it has to change a person's relationship with their disability.
Special Olympics will be hosting, not one, but two sessions at Naidex. Providing more than 30+ Olympic-style individual and team sports for people with a wide range of disabilities, Special Olympics looks to open competition opportunities for all, regardless of ability.
This year, discover everything Naidex has to offer. From inspiring seminars to interactive sessions in the Live Sports Arena, Naidex truly offers something for everyone.
Register now for your FREE ticket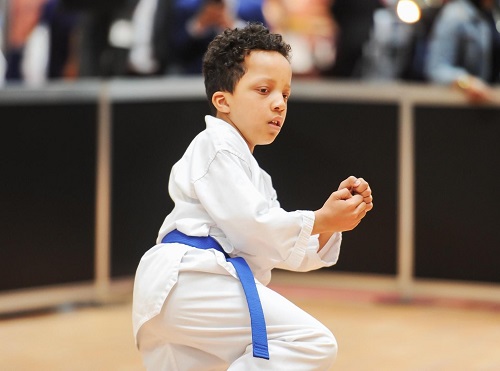 Event safety at Naidex
Safety is our number one priority, which is why we're doing all we can to ensure everyone feels at ease when attending the show.
After extensive consultation with the government and the NEC, the complete list of safety measures attendees can expect at Naidex has now be confirmed.  This includes:
Covid-19 status checks at the door
hand sanitisation stands in all high traffic areas
up to 5m wide aisles in the exhibition floor for social distancing
added capacity in our seminar theatres
contact tracing and check-in, and on-site testing
touch-free customer journey – prepay parking, cashless event
increased venue sanitisation and cleaning regimes.
See the full list of Covid-19 event safety measures you can expect on the NEC website.
By Naidex
More on Disability Horizons…