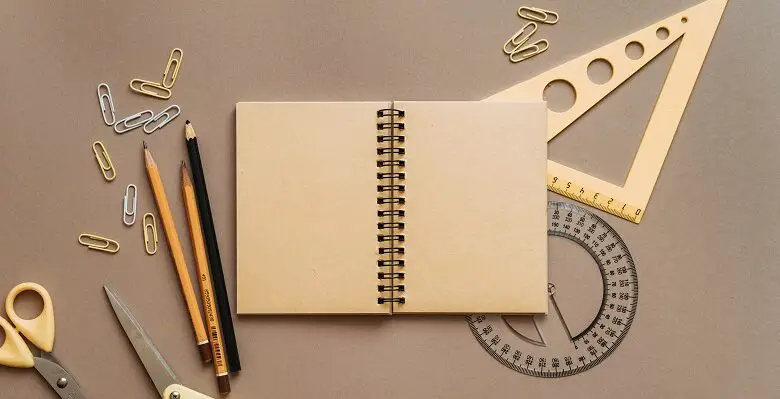 Now disabled children and teenagers are heading back to school following the summer break, it's time to make sure they have all the best clothing, storage, gadgets, tools and activities to make their education as accessible and inclusive as possible.
Here at Disability Horizons, we round up eight accessible and functional products for disabled children heading back to school, all available on the Disability Horizons Shop.
Functionalhand – universal grip aid for poor hand function – £33.75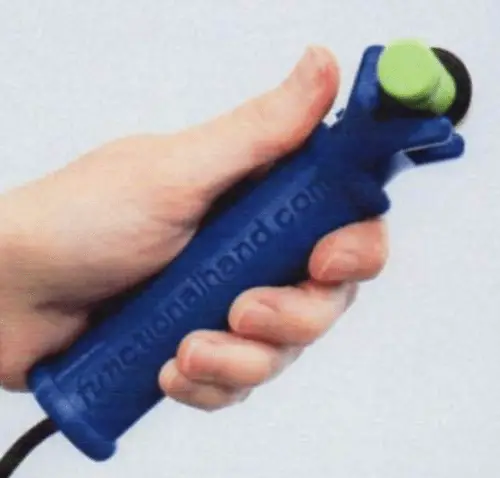 The Functionalhand is a revolutionary universal cuff that aids those who have difficulty gripping and holding items. The Functionalhand provides children and teenagers with hand-related disabilities the ability to use a whole range of tools and everyday objects independently, promoting inclusion and dignity.
It is a useful daily living aid for those with disabilities such as Cerebral Palsy, tetraplegic/quadriplegics, those recovering from a stroke or anyone with limited hand function.
The everyday uses of the Functionalhand are endless, however below is a list of some of the most common, practical ways the Functionalhand can assist children while in school:
Holding and using pens, pencils, scissors and paint brushes
Reading books
Accessing phones, tablets and computers
Playing with toys
Holding utensils in cooking classes and the dining hall
Using sports and exercise equipment
Visit the Disability Horizons Shop to purchase the Functionalhand.
Nimble one-finger cutter – £7.95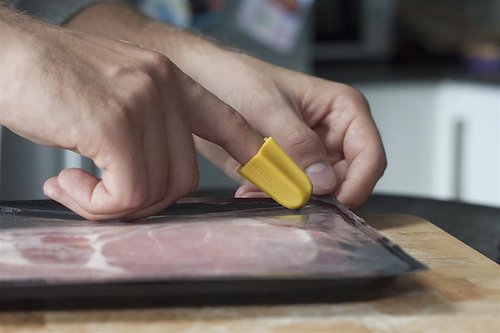 The Nimble one-finger cutter is a compact and simple cutting device that has been designed with safety and ease-of-use in mind. The Nimble fits onto the end of the fingertip, much in the same way you would use a thimble.
The Nimble is a safe and unique tool be used for crafts or getting creative with children. Adult supervision is required but the Nimble is much safer for kids than scissors or craft knives.
Even though the blade of the Nimble is sharp enough to slice and score through many materials (including paper, food packaging, polythene and more) its size and design ensure that the user remains safe whilst it is in use.
To find out more about the Nimble one-finger cutter, go to the Disability Horizons Shop.
Trabasack wheelchair lap tray and bag – from £19.95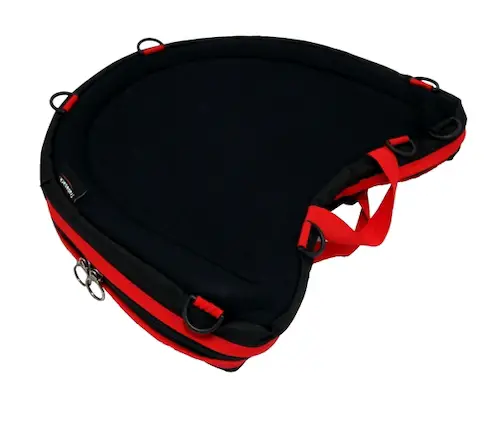 Trabasack is a range of award-winning wheelchair lap trays and bags in one. The built-in lap tray feature provides a sturdy and steady flat surface ideal for working, eating or playing on-the-go, no matter what the location.
It provides security and stability to ensure everything from electronic equipment (such as laptops, tablets, smartphones and communication aids), dinnerware (bowls and cups), books and toys, crafting materials and beyond, remain in place whilst travelling on the school run or in the classroom.
There is an interior bag, in which you can store and carry everyday items such as laptops, documents, toys and crafting equipment.
There are five different types of Trabasack wheelchair lap tray and bag available in a variety of styles, sizes and colours, which you can view on the Disability Horizons Shop.
Greeper shoelaces – from £5.95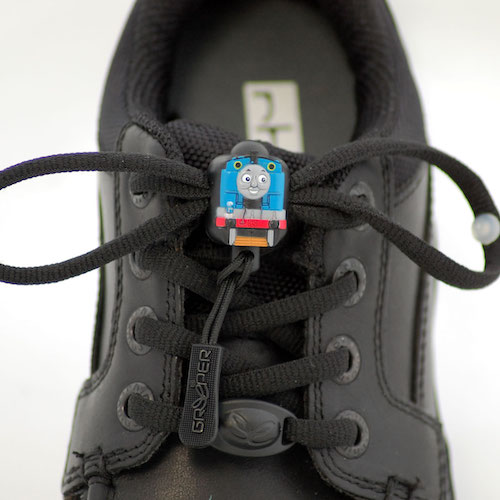 Greeper shoelaces give children the independence of wearing shoes with laces without the difficulty of them becoming untied.
Greepers can also halt the age-old problem of children who repeatedly remove their shoes or lose them. These laces never come undone and remove the stress of trying to tie laces for children who have a physical or mental disability, which prevents them for doing so.
What's more, they come in a range of fantastic colours and styles from classic, professional black for school to more funky colours including green, blue, pink and orange for social and leisure activities.
The ease and speed that Greepers offer means the morning routine can be over in a heartbeat and parents and carers can tick one task of their long list each day.
We sell three different styles of Greeper shoelaces:
Sports -ideal for all sporting activities – will fit all types of sports shoe (including trainers, plimsolls and school shoes).
Hikers -ideal laces for all young explorers and outdoor enthusiasts
Thomas the Tank Engine – features a fun Thomas motif that will really appeal to children.
In addition, we have the Greeper Assist, which is designed to aid people with the use of only one hand easily tighten Greeper shoelaces.
Check out our full range of Greeper shoelaces on the Disability Horizons Shop.
Dyslexia ruler reading aid – £2.50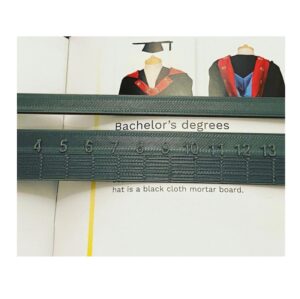 This simple but effective dyslexia ruler reading aid has been designed to help people of all ages who have difficulty reading.
The dyslexia ruler works by enabling you to focus on one line of text at a time, visible through the gap in the ruler. The rest of the ruler completely covers over the surrounding lines of text that you aren't currently reading, reducing distractions.
For many children in school, this works far better than a dyslexia overlay, as an overlay doesn't completely cover the surrounding text, it simply covers the lines you aren't reading in a different colour.
This is ideal for children and students with dyslexia, ADHD and/or other neurodivergent conditions to use in class or while doing homework or revision. It can also be used as a ruler and be easily stored in a pencil case or school bag.
Check out the Dyslexia ruler reading aid, which is available in five different colours.
Also, you can find out how the Dyslexia ruler reading aid was created in our shop blog about the inventor Bradley Cory.
Peta Easi-Grip long-loop scissors – £6.50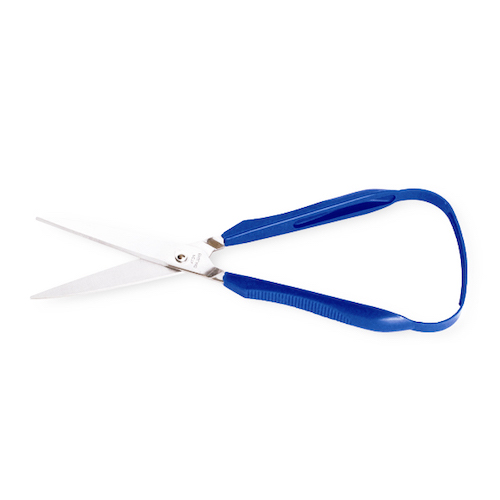 The Peta Easi-Grip long-loop scissors are lightweight, self-opening scissors that can be used in either left or right hand and operated with the thumb or palm.
It is designed specifically to aid those with a weak grip and people who struggle to use conventional scissors, such as those with autism, dyspraxia, learning and motor planning skill difficulties.
The lightweight design means only gentle pressure has to be applied to make an incision, and the polymer looped handle ensures the scissors automatically reopen once pressure has been released.
This is perfect for disabled children doing arts and crafts in the classroom and gaining independence to use scissors safely.
Go to the Disability Horizons Shop to buy the Peta Easi-Grip long-loop scissors.
 Biscuit Baking and Welly Walks books for children – £5.99 each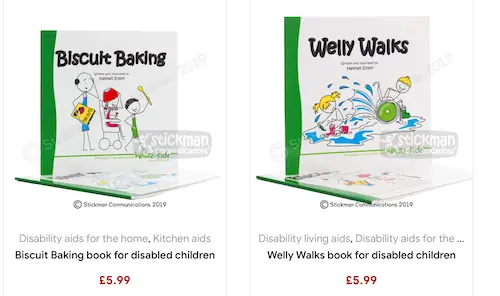 These engaging and entertaining children's books feature disabled characters to breakdown the fear of different and look past the disability.
Welly Walks follows two young children splashing in the puddles. But is mum really too old to play too?
Biscuit Baking follows two young children as they bake biscuits with dad and get up to a little mischief on the way.
Perfect for ages 2 to 5, these simple stories are told with humour, bright stickman pictures and few words.
These books help all who read them – teachers, parents and children alike – look past the wheelchair to see the child.
Each book sold separately at £5.99 each.
Buy Biscuit Baking and Welly Walks books for children on the Disability Horizons Shop.
Bealies wheelchair joggers – £65.95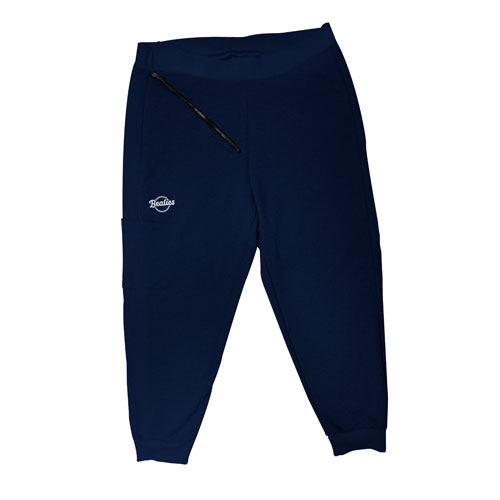 Finding comfortable and practical school trousers for disabled teenagers and young adults can be challenging, especially if you're a wheelchair user or rely on self-catheterisation.
The Bealies wheelchair joggers are specially designed for wheelchair users with easy dress Velcro fastenings.
The unique Bealies design ensures full coverage when sitting and transferring and features a functional front-opening zip, which enables easy clean self-catheterising.
The joggers are made from a super comfy soft cotton jersey, to keep you comfortable when sitting for long periods. It also has higher back coverage to protect your modesty during sitting and transfers and a protective flap underneath the zip to protect your skin.
The Bealies wheelchair joggers come in three colours – black, navy blue and grey – and come in a range of waist sizes and a choice of two leg lengths.
If you are a disabled person or buying for a disabled child you can tick the "VAT Exemption" box and buy these for £55. They are made in the UK and designed by a mum for her disabled teenager.
Find out more about the Bealies wheelchair joggers and browse the colours and sizes by visiting the Disability Horizons Shop.
By Disability Horizons 
More on Disability Horizons…