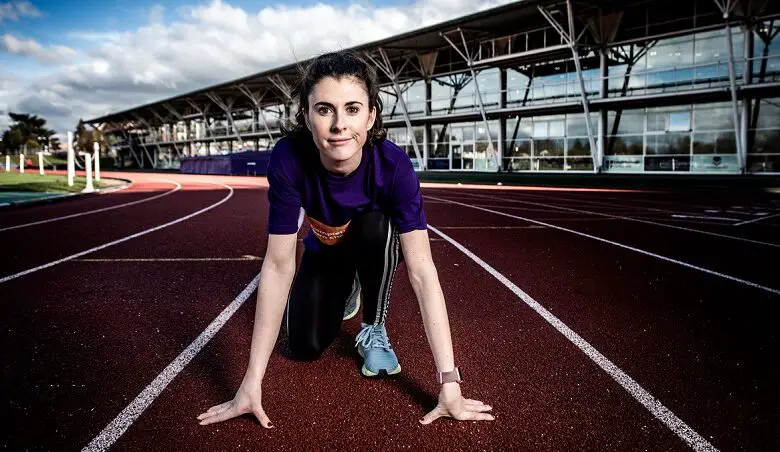 Wellbeing & Fitness
Will the lack of dedicated disabled sports clubs stifle the development of future Paralympic stars?
Dedicated sports clubs for disabled people are few and far between in the UK. But having seen the success of Paralympians at the Tokyo 2020 Paralympic Games, does this mean that the future won't be so bright for Para athletes dreaming of taking part in subsequent events?
Charity Leonard Cheshire looks at the current state of play, and what needs to be done to improve access for future generations.
As the dust settles on the Paralympics there is so much to celebrate from what's been another thrilling festival of elite disability sport.
Second only to China in the overall table for the second consecutive time with 124 medals, Team GB came home boasting record-breaking feats after providing Channel 4 viewers with some golden memories.
Sarah Storey gave us the standout moment, winning her 17th gold medal and becoming our most successful Paralympic athlete. Who could forget the amazing eight medals for the table tennis team or our similarly impressive rowers and equestrian heroes?
But despite the deluge of medals and members of the GB Paralympic team, further cementing their status as household names, what about opportunities for budding athletes outside the elite bubble? Or for disabled people just looking to become more active?
The truth seems to be that they are few and far between and that can only serve to stifle the chances of nurturing elite talent and simply making disabled people more active.
---
Do our interviews with 15 Paralympic champions and check out our round up of the Team GB highlight from the Tokyo 2020 Paralympic Games.
---
Disabled sports clubs UK
Before the latest Paralympics, our analysis using Parasport.org and postcode sample areas found wide gaps in the availability of suitable clubs or opportunities for disabled people in sports.
Less than 1% had specialised para-athletics clubs. This means that aspiring athletes and those wishing to get active faced the prospect of travelling up to 100 miles to their nearest club in some cases.
There was also a regional skew towards London, where there are three, on average, within 10 miles of each postcode. This drops to one club every five postcode regions outside of the capital.
Given the prevailing success of British Para-athletes on the international stage, our findings were disappointing. But most disabled people don't harbour ambitions to be the next Hannah Cockcroft, they just want to improve fitness, meet people and have fun.
There was a significant ray of hope in the network of opportunities available at equestrian clubs. Almost 500 of the 3,149 clubs listed on Parasport.org offered access to a horse-related activity. But what about all the other sports – swimming, wheelchair tennis and basketball, Boccia, the list goes on?
There does seem to be a reality gap between the world-beating British athletes in Tokyo and the situation in communities across the UK.
There are several reasons why such inconsistencies might exist within the delivery of para-athletics, including costs and a need for increased promotion.
Specialised equipment can be hard to access for those with disabilities. England Athletics highlights that second-hand racing chairs easily cost over a thousand pounds.
New entry-level chairs, such as the Motivation Flying Start, cost £735.00, excluding VAT. Custom-built professional racing chairs cost more than £2,000.
Access to disability sports
Sophie Morgan is Leonard Cheshire's Global Ambassador for Women and Education and was part of Channel Four's presenting team in Tokyo. She told us:
"Though many charities generously offer funding grants for individuals and clubs, these prices are still daunting.
This barrier could be broken down with an increase in para-athletics funding, through grants, sponsorships, or direct donations.
The clubs offered on the parasport site are specifically aimed at disabled athletes, however many of the UK's Para-athletics stars originally went to mixed ability clubs."
On our Disability Download podcast recorded before the Paralympics, Livvy Breen talked about training at Portsmouth Athletics Club as a young athlete. But it wasn't a smooth transition through an established system for disabled kids, and she had to fight for her right to compete and be noticed.
Our research in no way diminishes the efforts of organisations that provide the opportunities that do exist. Sport England and Activity Alliance do a fantastic job and Covid-19 has exacerbated the lack of access to sport and leisure activities.
Existing barriers to life opportunities for disabled people, be it the freedom to work and travel or receive suitable tailored social care, also remain stubbornly prevalent, and this plays a part in inactivity.
But for the situation to improve, one thing is for certain; charities, sport and leisure providers and government must work together to provide innovative solutions, and there should be a conscious effort to promote opportunities that do exist across a variety of channels.
And, at the very least, any future considerations around municipal sports provision must consider inclusivity from the outset.
By Leonard Cheshire
More on Disability Horizons…