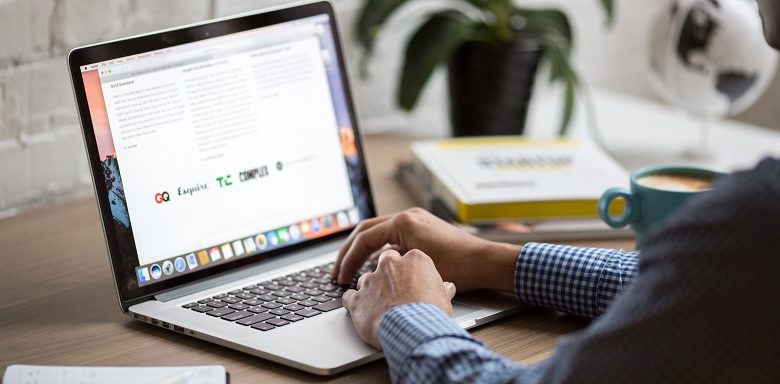 Work & Education
69% of disabled adults said their work was affected by the Covid-19 pandemic
We all know there are a number of barriers to working for disabled people, from access requirements not being met to bias employers who don't see the value a disabled candidate can bring. But the Covid-19 pandemic has made these worse. 
Charity Leonard Cheshire and Trades Union Congress recently worked together to find out exactly how much it has impacted disabled people. Here, Amy Little, Head of Influencing at Leonard Cheshire, shares the findings.
Earlier this month, Leonard Cheshire and the Trades Union Congress (TUC), which campaigns to change the world of work, together urged the government to halt the unfolding employment crisis amongst disabled young people.
I wish we could say we were surprised – but the findings were predictably stark. We worked with ComRes to gather the figures, and found that almost seven in 10 (69%) disabled adults said that their work had been affected by the pandemic.
Among 18 to 24-year-olds, this rate rose to 89%. Impacts included lost income, reduced hours, and unemployment.
If that wasn't enough, we released the findings on the same day as the TUC marked Disability Pay Gap Day (9th November).
The TUC's analysis demonstrates that non-disabled employees earn on average £1.90 an hour (16.5%) more than disabled employees – or £3,458 more a year (based on a 35-hour week). That means disabled workers effectively work for nothing for the last 52 days of the year.
Our report, 'Still Locked Out', suggested that disabled young people had grown more pessimistic about their employment prospects since then.
Less than half (49%) felt they would be able to find another job if they became unemployed compared to 41% of disabled young people in 2020.
According to the Office for National Statistics, the employment rate among disabled 18 to 24-year-olds was 46.4% in 2019, versus 71% among non-disabled people of the same age.
Unacceptably, stigma towards disabled job seekers remains entrenched amongst employers with one in five (19%) still reporting that they would be less likely to employ someone with a disability, a proportion that has been consistent for several years.
Regaining confidence at work for disabled people
We have made policy recommendations to close this gap and help bust this stigma. But it's the voices of disabled people all over the country who have told their stories of the barriers they face that must be listened to the loudest.
Sarah Woods, 24, was forced to leave her job during the pandemic due to anxiety. Leonard Cheshire supported her back into work through its Changing Futures programme, which supports young disabled people back into employment.
Sarah said: "After leaving my job, I began to feel even less confident in myself and my anxiety surrounding work started to get worse.
I dreaded application forms and was dismissing many jobs as soon as I saw something, thinking they would make my anxiety worse. I was so worried I would end up in the same situation again.
Changing Futures made me aware that for many jobs, there are adjustments that can be put in place for my anxiety, and this has helped me feel that there are many more jobs out there I can do."
Despite the worrying situation facing disabled job seekers, there have been some positive signs of a change in attitudes.
Leonard Cheshire's research reveals almost two-thirds (63%) of employers would support a mandate for employers in businesses with a workforce of more than 250 to publish the data on the number of disabled people they employ.
This new willingness being shown by organisations to be accountable could translate into pushing better practices, with a possible role for the government in ensuring these happen.
At Leonard Cheshire, we've supported more than 60,000 disabled people globally to seek employment during the past two years. We have also been calling for a day one right to flexible working – a measure the UK government is currently consulting on.
You can read more about Leonard Cheshire's policy recommendations in the 'Still Locked Out' report on its website.
Disability Horizons also recently worked with Leonard Cheshire to find real stories of those affected by the unemployment gap. Don't miss our article coming soon…
 By Leonard Cheshire
More on Disability Horizons…