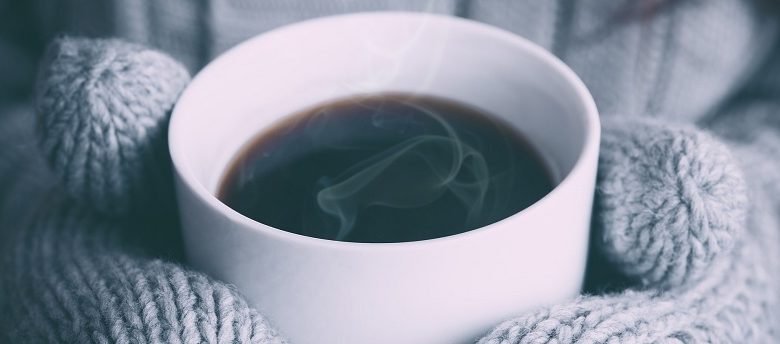 Lifestyle
9 winter warmers to help you deal with the cold if you have a disability
Winter weather is upon us and many disabled people find cold temperatures a struggle due to lack of mobility or poor circulation.
Thankfully, disability and lifestyle blogger Gemma Orton from Wheelescapades – who lives with spinal muscular atrophy – shares her winter warmers to help you deal with the cold if you have a disability. 
The older I get, the less a fan of winter I become. It's 4.30pm right now, and it's dark outside. I feel like hibernating, I mostly do.
I have no intention of leaving the house after 5pm between November and March at all. It would have to be something amazing to get me over that threshold.
If I'm already out it's not so bad. But the thought of opening that door to a ghastly chill makes me grumpy. As does much of winter – except when there is pretty snow.
I awoke the other morning to a dullness we haven't had in a while. Dread crept in. Autumn had passed in the blink of an eye. Winter is here.
I've decided that winter is my least favourite season, with summer taking the top spot, the colours of warm autumn coming a close second.
My house and car floors look a mess. I can't just take my wheels off at the door, they come in with me, along with all the mud and soggy leaves. It's grey and dull and cold and wet.
Rain seems to follow me everywhere. On the few occasions I plan to leave the house, the rain is there waiting for me.
It's not easy to run in the rain when you can't run. Plus, as I am seated there's more surface area of me to get wet. I recently got a wheelchair waterproof poncho. It's not very attractive, but needs must, and it keeps me mostly dry and warm.
I'm physically rubbish in the cold. I don't mean that in the moany "I don't like the cold" kind of way. I mean I'm useless.
I cannot function. I can't craft, I can't drive my chair, and the worst thing, I can't eat independently. Being fed isn't as easy as you'd think.
I don't have to be out in the cold to get cold. I get cold inside. Yes, even with the heating on.
I get cold easily, and I stay cold. I find it really difficult to get warm and keep warm. Probably due to the not moving thing.
Here are a few things that help me to keep cosy, maybe some will be useful for you too.
Get a cat
Why is it that animals are always warm and toasty? I know they've got all that fur, but I can put on the woolliest of jumpers and still be shivering underneath.
There's ample cat hair floating around here, maybe I can crochet a jumper from that and see if it works.
If you've got a cat, there's nothing more cosy than snuggling up next to it or having it curl up on your lap radiating its warmth.
Use hot water bottles
I'm a bit old school. There are heat pads and wheat bags and all kinds of warming alternatives (some even look like fake cats) that don't come with a health and safety warning.
But if like me you're ok with the risk of a slight scald now and again then the hot water bottle is for you.
I love the smell, the comfort it brings, the simplicity, nothing stays as warm for quite so long. I've even been known to rock up to the pub, hot water bottle on lap.
Just make sure you tighten the top well and replace the hot water bottle regularly to avoid it perishing.
Try hand warmers
If you're not so keen on being seen in the local cuddling your hot water bottle, then why not try hand warmers instead?
These are also handy for festivals, holidays, days out and chilly winter walks. I have loads of the reusable type. When I say loads, I mean at least 30.
Each one only lasts for an hour or so but give them a quick boil and simmer on the hob and they are as good as new for up to 100 uses.
Have a good hot brew
Not just great for warming the hands, a hot drink can warm from the inside. I don't know about you but when I get chilly it's internally chilly and I can take hours to warm back up again. They say cold to the bones, it really does feel it.
I've recently got to taking a brew on the move, almost everywhere I go actually. With the recently installed cup holder on my wheelchair, and thermos cup at hand, I never need be without a brew again.
Get a heated throw
I was gifted a heated throw for Christmas and I don't know how I ever survived without it.
It's a cosy fleece blanket that can be snuggled with during those binge watch sessions when all you want is to be warm and comfy – or all the time if you're me.
It comes with a long cable and plug that needs plugging in, so, unfortunately, no wandering around or taking it to the pub as with my hot water bottle.
However, it's much safer, has different heat settings, a timer and is energy efficient. My hot water bottle isn't really redundant, but I wouldn't recommend using both together.
Eat warming food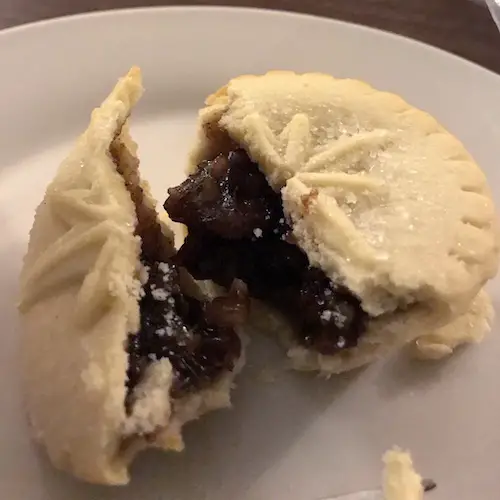 I'm what I like to call a seasonal eater. The things in which I indulge in varies with the weather. I love the flavours that come with festivities.
I've spoken before about pumpkin spice and mince pies. Just like a refreshing smoothie or Greek salad is perfect for summer, there's nothing better than pie and mash or stew and dumplings in winter.
Not only does it warm the body, it also comforts the soul. It provides that little extra layer or so to the waistline too, just as nature intended.
Wear layers
The key to keeping warm, for me, is layers. I'm not a duvet girl. At night I have at least five blankets in a selection of fabrics, including fleece, wool and cotton.
I currently use all five of these and two hot water bottles in bed. I like how the blankets can be interchangeable depending on my temperature. I can't move at all when laying down.
You won't find me tossing and turning or kicking the blankets off when I get too hot.
Layering up clothes also helps. I'm a vest wearer, yes, I know how cool that makes me. I also have leg warmers, under the trousers, don't worry, being born in the 80's doesn't mean I'm stuck there.
Buy knitwear
Knitwear is great for layering in the winter as it really seems to keep the heat in. I've recently discovered that men's jumpers are definitely the way forward.
There's so much unnecessary tatt added to ladies' fashion, like it can't just be practical.
Don't get me wrong, I like a bit of style, something different. But I don't want sequins and pearls stitched on to every clothing item during the winter season.
Ladies clothing seems to be so much about trend the past few years too. Something is in and out of the stores so quickly. The disposable era they say.
With men's clothing becoming slightly more interesting but still within reason, there are some great items to be found.
I got a waffle knit jumper, great for eating waffles in. You'd never know it was aimed at the male species. My voice doesn't break when wearing it, I haven't gained stubble, plus the sleeves are longer, so bonus arm warmers included!
Hats and scarfs are also great knitwear and something I seem to collect, I'm a sucker for anything wool. Even the crafting kind.
What are your top tips for keeping warm in winter? Share your thoughts in the comments box or on Facebook and Twitter @DHorizons.
By Gemma Orton
Check out Gemma Orton's blog Wheelescapades and follow her on Facebook, Twitter and Instagram.
More on Disability Horizons…