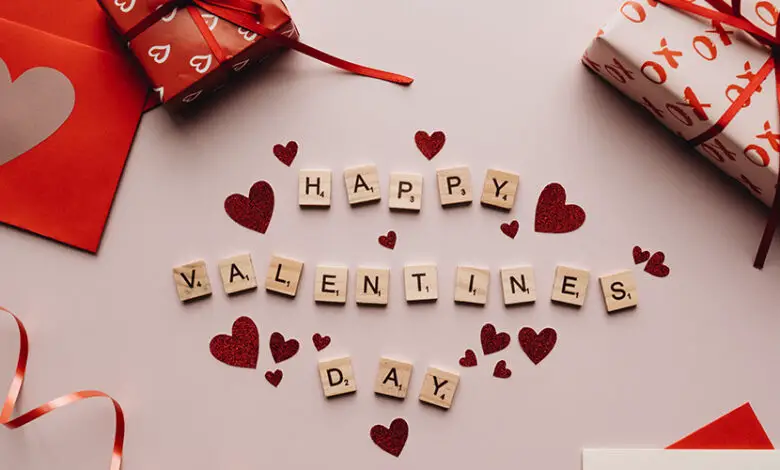 Valentine's Day is almost upon us and now is the perfect time to treat your loved one with a stylish and dashing gift.
Here at Disability Horizons, we share nine accessible products that you can spoil your other half with, which are both trendy and practical for people with a disability or health condition.
This gorgeous ladies handbag and matching clutch designed by actress, presenter and disability campaigner Samantha Renke is brimming with accessible features. Available in a palette of pretty, fashion-forward colours, its suitable for anyone with mobility problems, dexterity issues and/or sight loss.
The accessibility features include:
insulated bottle holder to help you stay hydrated
high-contrast interior lining to make finding items easier
hidden zip-pocket for private/sensitive items
mobile phone and pen pockets to stop you having to search for them
large, fabric zip-pulls that are easy to use if you have dexterity issues
elasticated key chain to stop you from losing important and regularly-used items
long shoulder strap with mobility clips to attach it to a wheelchair or wear across the body.
Stylish, yet practical, this is the perfect Valentine's Day gift for your wife or girlfriend looking for an easy-to-use handbag that's as attractive as it is accessible.
Discover all the accessible features of the Sam Renke accessible handbag by visiting the Disability Horizons Shop. (Colours and sizes subject to availability)
These creative, quirky and stylish T-shirts – designed by the Disability Horizons team – are a great Valentine's gift for a loved one who wants to fight for and celebrate disability equality and inclusion, or simply raise a wry smile.
The luxury T-shirts are 100% organic cotton, come in a range of colours and slogans and are made to order. Slogans include:
Disability Pride
Perfectly Imperfect
Nothing about us without us
Not Your Inspiration
End Ableism
Inclusion not Injustice
Yes, 2 sugars please
Difference Diversity Disability
Assume Nothing
Social distancing veteran
I want to wear a mask but I can't because reasons
Team Tribe: Disability Horizons 10th anniversary
Find your tribe: Disability Horizons 10th anniversary
Future is brighter because of you: Disability Horizons 10th anniversary
To see our full range of Disability Horizons T-shirts, go to the Disability Horizons Shop.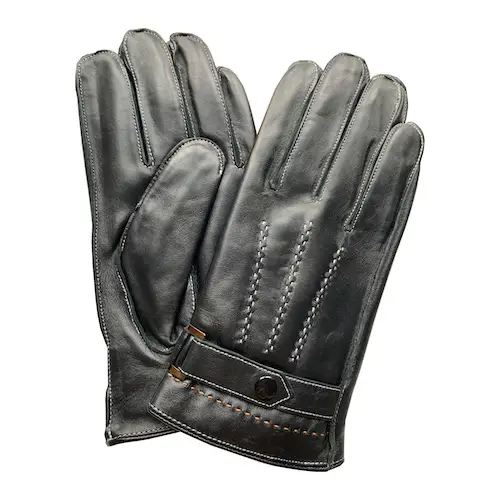 Hands of Warriors' range of unique wheelchair gloves were created by life-long wheelchair user Carina Fordham.
Crafted from Ethiopian Hair Sheep leather, the range of gloves are incredibly durable and offer the ultimate protection for wheelchair users – preventing chaffing, hand-sores, blisters and calluses.
The soft, downy interior of the wheelchair gloves provides a cosy touch of luxury, whilst ensuring your hands keep snug and warm.
The Hands of Warriors gloves come with a gift-wrapping service for only £2 extra – making them the ideal gift for Valentine's Day.
To view the styles and sizes of the Hands of Warriors wheelchair gloves and read our Hands of Warriors product review, visit the Disability Horizons Shop.
These stickers are an ideal gift this Valentine's Day for anyone looking to comfort themselves or catch the eyes of others with these bright, colourful and abstract designs.
The Lettering Works collection of stickers has been crafted to help those facing the day-to-day challenges of disability, chronic illness or mental health problems by promoting equality, inclusion, awareness, positivity and reminding us all that it's OK to ask for help.
You can stick them wherever it will brighten up you or someone else's day, for instance on notebooks and journals, bags and suitcases, mugs and drinking bottles and even wheelchairs and mobility aids.
There are 12 sticker designs available with a variety of slogans including 'Disability pride', 'Work your quirk', 'You are enough' and 'Access is love'.
Visit the Disability Horizons Shop to view the full range of Lettering Works disability stickers.
Treat your loved one and add some style to a new RADAR key with a choice of Harris Tweed key fobs made from pure virgin wool, dyed and spun in the Outer Hebrides.
Our quality Harris Tweed key fobs feature a well sized ring, to allow you to add all your other keys as well.
Our high quality solid brass RADAR keys allow you access to over 10,000 wheelchair accessible and disabled toilets nationwide. The disabled toilet in your local supermarket, restaurant or leisure centre should be easily accessed with a RADAR key, without the need to ask for permission.
There are two types of RADAR key available. The first features a smaller head making it more compact and easier to store in your pocket or attach additional keys. The second features a larger head key and large looped key fob to aid those with limited grip and dexterity.
Find out more about our Brass RADAR key with Harris Tweed key fobs and browse the colour options on the Disability Horizons Shop.
Designed and developed by fashion graduate Holly Yendell, the L.able unisex jersey cape aims to bring style and comfort to wheelchair users.
The L.able jersey cape is waist-height making it perfect for the seated position as it does not hang low or restrict your upper legs. It is a unisex jersey and looks stylish on both men and women.
It can be worn sleeveless for extra movement or like a fitted hoodie, thanks to its easy-press snap fastenings that close the sleeves. The jersey cape also features an adjustable drawstring hood to keep you warm and snug.
The L.able unisex jersey cape is available in a wide range of colour choices and sizes from small to extra large. It is also machine washable.
This is an ideal present for a disabled person looking for stylish adaptable clothing that is both practical and fashionable. VAT exemption available for eligible customers.
Head to the Disability Horizons Shop to browse the sizes and colours of the L.able unisex jersey cape.
Also, check out our recent interview with L.able founder and fashion designer, Holly Yendell.
Knork's steak knives are the perfect kitchen aid for people with dexterity issues. They provide optimal balance and ease of use when cutting through tougher foods, such as steaks.
The black, heavy-duty handles are easy to grip and equipped with a unique finger platform to provide extra assistance with cutting leverage. Its finely sharpened, serrated edge offers extra power.
If you have a partner who has hand weakness or dexterity issues and loves to cook, these Knork steak knives are the answer.
Find out all you need to know about the Knork steak knives on our shop website, as well as the other Knork sets available.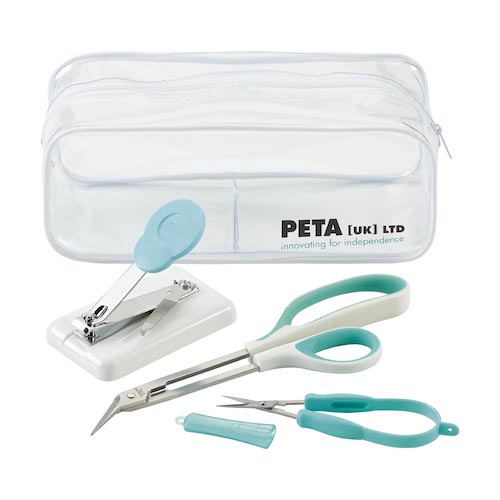 This fantastic easy-grip clipper and scissor set is designed for people with joint conditions and dexterity issues, such as arthritis.
Each Peta Easi-Grip nail care set includes:
Peta mini Easi-Grip scissors – lightweight, compact, self-opening scissors.
Peta tabletop Easi-Grip nail clippers – non-slip, mounted nail clippers for use on tabletops and work surfaces.
Peta long-reach Easi-Grip toenail cutters – comfortable, safe alternative to traditional nail clippers and scissors. It can be extended, long-reach shank eliminates the need to bend or stretch uncomfortably when trimming toenails.
This set is the perfect accessible Valentine's gift for keeping at home or in a handbag to help your loved one feel pampered.
You can buy the Peta Easi-Grip nail care set on the Disability Horizons Shop.
If you're not sure what to buy your other half this Valentine's Day but they'd benefit from our range of stylish, practical and accessible gifts and products, then you can treat them to a Disability Horizons Shop e-gift card.
You can purchase a £5, £10 or £20 gift card or multiples of them. You can also choose from a range of designs.
The recipient will be sent a code to use at the checkout and it doesn't have to be used all at once – the gift cards can be spent on more than 360 different products and are valid for a year.
To purchase an e-gift card, go to the Disability Horizons Shop.
By Disability Horizons 
More on Disability Horizons…