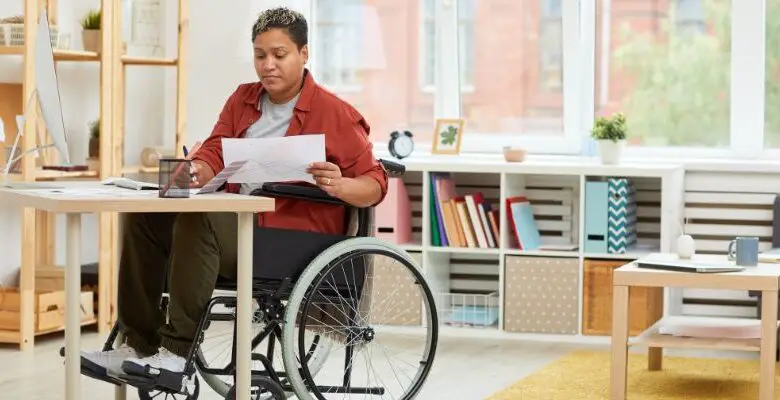 Work & Education
Calling all disabled women innovators: make a difference with tailored support and a cash injection
Innovate UK champions and supports innovation in business across the UK. It helps a diverse range of entrepreneurs and businesses to establish themselves and grow to create positive change. In fact, in 2022, Disability Horizons took part in an Innovate UK programme to help us to achieve our goal of supporting more disabled people to live the life they choose. 
Here, Veronica Frincu, Diversity and Inclusion Partner at Innovate UK KTN, explains why its Women in Innovation programme and awards are so important not only for British businesses but for all of us, and why you should apply if you're a disabled woman looking to make a difference. 
For the UK to become a global hub of innovation by 2035, we must put work in now to harness our diverse range of untapped talent from across the country, including disabled women.
Our Women in Innovation programme consists of an annual funding competition and events that enable brilliant women, whatever their backgrounds, to fully achieve their vision for growing their business and changing the world, while championing and celebrating gender diversity throughout UK innovation.
The Women in Innovation Awards 2022/23 are open until 19th October 2022. Up to 50 winning women entrepreneurs will embark on a 12-month journey and benefit from a bespoke business–boosting support package.
This includes a cash injection of £50,000 each, tailored business coaching, mentoring and a wide range of networking and training opportunities designed to help grow their innovation further.
Women innovators from across the UK who are working on a wide range of business ideas, types, sectors, products, processes, and services are encouraged to apply! Check the eligibility criteria to enter our awards!
We are committed to making support for innovation more accessible and inclusive. If you have any barriers to applying due to a disability or long-term condition, please don't hesitate to get in touch with our Customer Support Services Team on 0300 321 4357 or at support@iuk.ukri.org.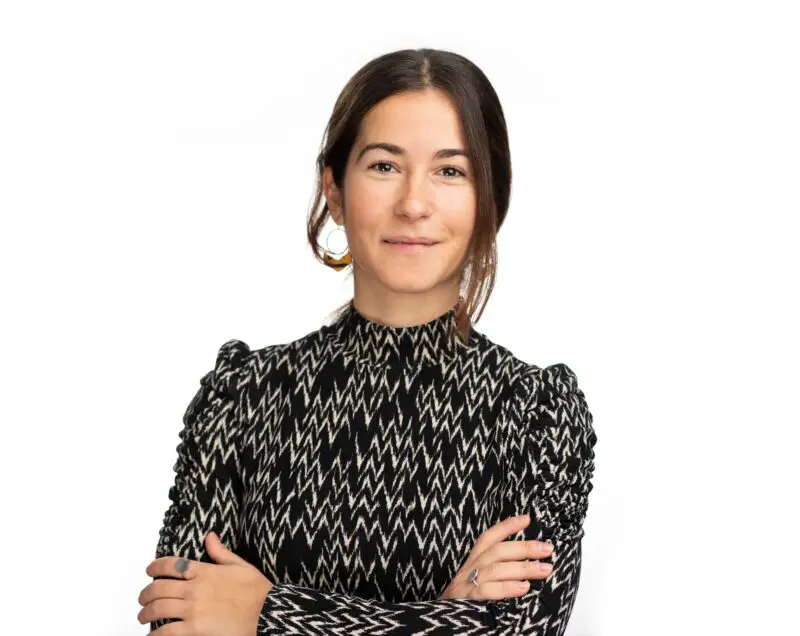 Innovate and achieve your vision
The aim of the Women in Innovation Awards is to find and support pioneering women entrepreneurs to embrace innovation, grow their businesses, and navigate the entrepreneurial ecosystem for positive economic, environmental, and societal change.
Not only does that help the entrepreneur, but a groundbreaking business that makes a difference can mean positive changes for all of us.
To make this happen, we need to see more diversity. That's why we are looking for women from all walks of life…
with exciting, innovative businesses and ambitious plans that will inspire others
with the potential, capability, experience and drive to become leaders in business innovation
who are committed

to being role models for others, including in their region, sector, community and to young people

who have a clear vision for their business
who know what they are hoping to achieve fro

m the award

and how to measure success.
Previous award winners include women representing all UK regions and various innovation areas, with game-changing business ideas: from a new paper coating aimed at cutting down single-use plastic and a fully-autonomous drone software to inclusive digital educational tools and wearable tech that acts like your own physio.
Winning the Award will give you access to an amazing support package, which includes a £50,000 financial grant to boost your business further.
You will also receive tailored business support and mentoring including advice on:
business planning
strategy
financial planning
media and communications
branding
growing your networks
access to additional funding and finance.
You'll also receive introductions to investors, have pitch training and more.
We are proud to be working with 118 award holders and a vibrant Women in Innovation community that encompasses more than 9,500 members.
It's an awesome opportunity to give your innovation the best chance of success. If you are a woman founder, co-founder or senior decision maker working in a UK-based company, why not consider applying?
You can watch this year's Women in Innovation launch event video to feel better prepared for completing your application.
Diverse winners of the Women in Innovation Award
Over the years, have seen many winners from a number of different backgrounds, including disabled women and those with health conditions.
Claire Buckle, a retired GB Para-athlete, set up Ability Consultancy (NW) Ltd in 2019 to help break down the barriers and stigma of disability.
Her business offers a wide range of equality, diversity education and training services, specialising in disability awareness and para-sport. Claire, who grew up with cerebral palsy and struggled at school, trained as an athlete and reached the World and European championships.
After retiring from para athletics in 2007, she focused on coaching and is now a British Athletics Classifier, supporting disabled athletes and inspiring athletes of the future.
She said: "My passion is to ensure that future generations of disabled people have the chance to live, learn and earn like everyone else".
She has developed the Ability App to give people the opportunity to experience disability and its impact in their own surroundings, while providing practical support to encourage accessibility and inclusion
The app will use virtual, augmented and extended reality technology, enabling the user to experience disabilities such as visual and hearing impairments, as well as experiencing life as a wheelchair user.
"We want to challenge the expectations that society has about disability and show what the 14 million disabled people can achieve given the right opportunities."
Nicola Filzmoser's experience of suffering from chronic pain from the age of four was central to her developing 'Happyr Health', a digital pain management tool for teens and young adults.
Nicola joined the Women in Innovation programme in March 2021. After feedback from teenagers, parents, young adults and clinicians, her company developed a migraine self-care app to give teenagers a novel way to deal with their chronic pain.
Nicola said: "We developed the first mobile version for our migraine self-care app and it was essential to have a product that met teenagers' needs (mobile-first, interactive, story-based)."
The company developed a deep-learning artificial intelligence algorithm for the app that works towards just-in-time, preventive treatments that are relevant for individual needs.
The company now has established national and international partnerships with leading children's hospitals, pain clinics, individual researchers and patient advocates.
"Innovation means to question the status quo and that's not an easy path to walk. I've been supported on this path by so many wonderful women from the programme, by my team members and by Innovate UK EDGE's Innovation and Growth Specialists; all have helped me grow in confidence," said Nicola.
She added: "I have learned to be kind to myself and to forgive myself for things I didn't do as expected, and through this I've learned to be a compassionate team leader."
Naomi McGregor, a ballet dancer who injured her knee and was told that she wouldn't be able to dance again, channelled her devastating prognosis into a cutting-edge innovation.
Movetru is wearable technology designed to treat elite sportsmen and women suffering life-altering injuries with advanced rehabilitation technology to get them back on their feet.
Naomi said: "With my passion for dance, frustration of injury, and background in engineering, I put my specialist knowledge and revolutionary concept forward to create Movetru. We hope that Movetru will revolutionise healthcare for all.
The Women in Innovation programme will help to elevate my business and solidify my message that women shouldn't be restricted into one box."
Boosting innovation through diversity
We are committed to supporting the best ideas and innovative businesses across the UK with the overall goal to help grow the economy while making the innovation ecosystem more accessible and inclusive.
Diversity and inclusion are at the heart of the Women in Innovation programme, which forms an integral part of our 2021-2025 Plan for Action for UK Business Innovation.
Through the Women in Innovation programme, we are nurturing pioneering women to embrace innovation, grow their businesses, and develop their own diverse teams for positive economic, environmental, and societal change.
The more successful businesses there are, the more jobs there will be for a range of people with different skill sets and levels.
We are continuing to support women-led businesses to access global markets. We want to showcase the diversity of women in innovation by welcoming women innovators from a wide range of backgrounds, including different:
genders
races
ethnicity groups
disabled communities
ages
parts of the UK
sexual orientation
types of education
socio-economic backgrounds and more.
Whoever you are and wherever you are from, if you meet the eligibility criteria, we look forward to hearing from you.
APPLY NOW for the Women in Innovation Awards 2022/23 – you have until 19th October 2022.
Remember, if there are any barriers to you applying because of a disability or long-term health condition, you can call 0300 321 4357 or email support@iuk.ukri.org for assistance.
By Innovate UK KTN
Main image credit: ©Anna Stills via Canva.com
More on Disability Horizons…