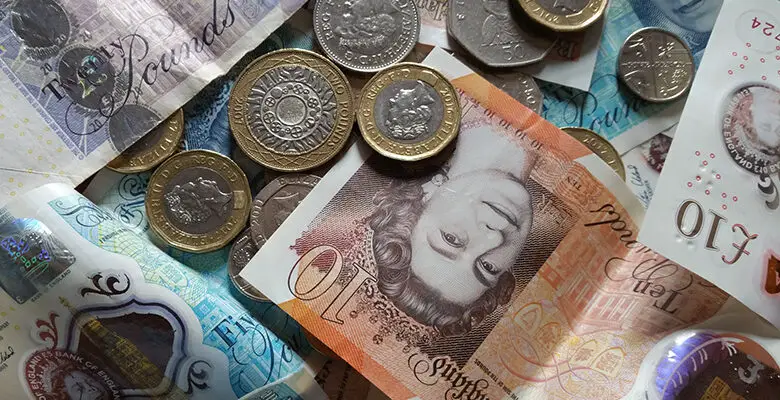 Lifestyle
5 ways Starling Bank helps disabled people – and can save both money and stress
Starling Bank is an award-winning, online-only bank, making it incredibly accessible. Its app is easy to use for all disabilities and the UK-based customer service agents are available 24/7 to support customers with a range of different needs. You can also order a Connected card – a debit card linked to your account that enables someone you trust to spend on your behalf within limits set by you.
That's why we've partnered with Starling on a series of articles, the first three of which focused on accessible worldwide travel. For the fourth piece, we're taking a different slant, looking at everyday spending and the 5 ways in which Starling Bank can help you, as a disabled person, to save money and stress, especially useful during these worrying times with the cost of living crisis.
1. Use Starlings

 

Saving Spaces to put money aside
Saving Spaces is an easy way to save and keep track of your spending.
Think of them as virtual piggy banks. They sit within your bank account but are kept separate from your main balance. You can create as many as you want, personalise them with a name and picture and use them as visual saving goals.
Also, with the Round Ups feature, you can automatically round up whatever you spend to the nearest pound and send the spare change to your chosen Space, allowing for speedier saving.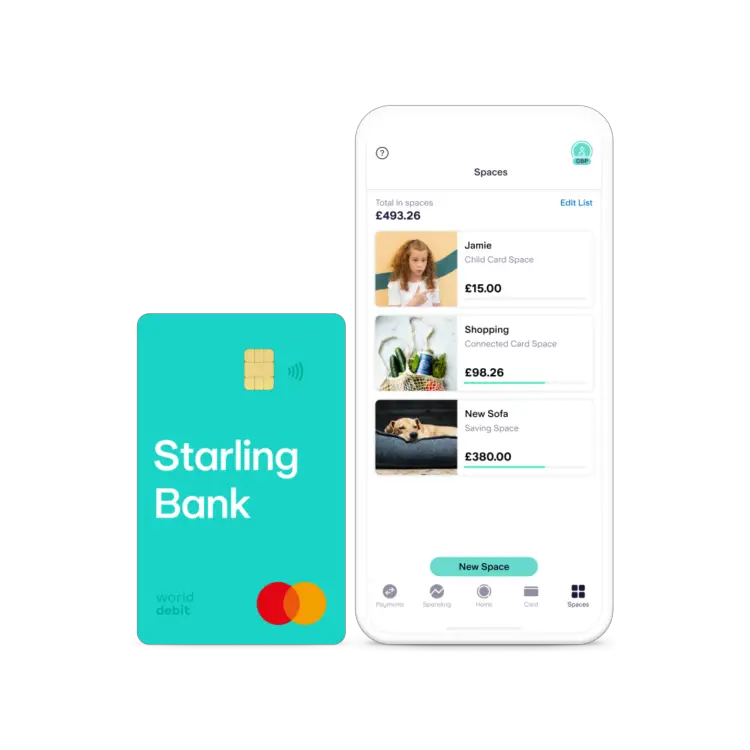 Our Customer Support Specialist, Fran, loves the Spaces feature. "It allows me to take control of my finances and budget for the things that matter.
By sectioning off my money at the start of the month for everything I need to pay for, I know that I'm staying within my budget. It takes away the worry of being left short at the end of the month."
Find out more about our Saving Spaces and how they can help you.
2. Know exactly what you have to spend with Bills Manager
Bills Manager lets you pay Direct Debits and standing orders from a separate Space in your account. This helps you to get an accurate picture of what is available for you to spend.
Your main balance shows you exactly how much money you have left, once the bills have been set aside, making budgeting a lot easier.
You can also set up an automatic transfer to put money aside for bills once you have been paid. These will then be paid on their scheduled date from the money ring-fenced in the separate Space.
This means you can sit back and relax – no need to remember payment dates or have to move money around to make sure you can cover each bill.
Andrew Brown, who has muscular dystrophy, coaches a para ice hockey team and works in the customer service team at Starling. He says, "I can always get a heads up if I don't have enough bill money in my Space, so that I can add the right amount in before my direct debits go out. It's absolutely marvellous!!" Andrew is passionate about making Starling an accessible bank.
Discover how our Bills Manager can make your life easier.
3. Rest easy with the Connected card
Our Connected card is an extra debit card that you can give to someone else to spend on your behalf.
The card can be topped up by the account holder up to £200, and allows disabled people and anyone with a health condition to pay friends, neighbours or carers without anyone having to work out how much is owed, or faff around with bank details or cash.
The card can't be used for online purchases or cash withdrawals, making it secure and a simple solution, so you don't have to worry about someone using the money for any other purpose.
Lead Product Designer, Adam Weekes, is really passionate about this product, "Working on a product like this is why I joined Starling, to truly be able to adapt and address the needs of our customers, and that is down to the amazing people and tech we have here."
Toby Mildon (pictured below), a Diversity and Inclusion expert and author of Inclusive Growth, ordered a Connected card to help his support workers pay for everyday supermarket shops. He was born with spinal muscular atrophy, a neuromuscular condition that affects his mobility.
 "I was really pleased to see Starling had created the Connected card – it gets around a problem a lot of disabled customers face."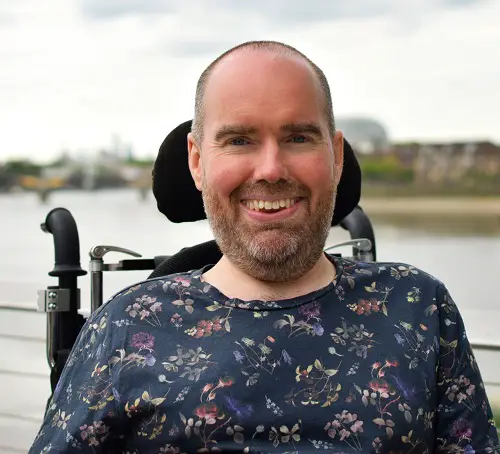 Find out more about our Connected card and read Toby's full review.
4. Be assured by
its

accessible customer service

At Starling Bank, we offer 24/7 customer service support, whether that's on the phone, through the app or via email.

You can have all your questions answered, from the comfort of your home by one of our UK-based team.

You will connect straight to a customer service agent on the phone, without needing to go through multiple menus hoping you press the right number to find the service you need. When you call us, you will have one point of contact who will see your issue through to resolution, no being passed around.
''What makes our customer service stand out is the values we hold. Listening, and building a relationship with customers helps us to communicate better with them and go the extra mile.
We know every customer has unique needs, so we are very open minded and are happy to consider alternative solutions that suit customer needs best'' says Sabaah Abidali who works in customer operations.
There are no call time targets, so the customer service agent can be flexible and spend the time you need.
Mayor John Huggins (pictured below), who opened an account in January 2022, switched over to Starling from his old bank because of the 24/7 customer service.
"The guy I spoke to was very pleasant, one of the best customer service guys I've come across in 20 years. He even spoke about adding a note to my account about my Parkinson's – it can take me a long time to put numbers or letters into the small face of a phone. No one had ever bothered to do that before."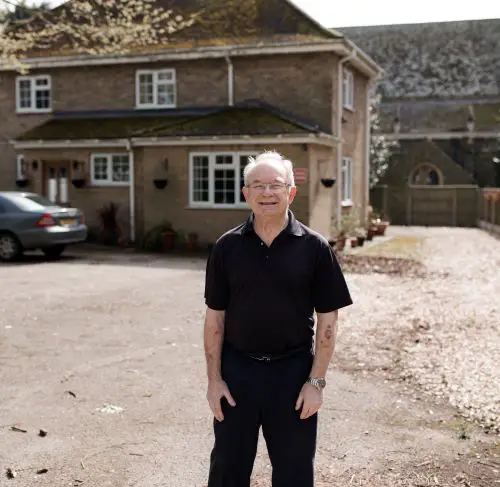 Read more about Major John Huggin's experiences with our customer service.
5. Use categories to organise your spending and see where you can save
As a result of customer suggestions, we have introduced 36 new spending categories. We already had a number of categories, such as 'Family' and 'Eating Out', but some of the new categories are particularly useful for creating and keeping to a budget, for example 'Essential Spend', 'Rent' and 'Mortgage'.
These are easily accessible through the spending tab and transaction list on our app. To better help you understand where your money is going, the app calculates, within the spending tab, the total percentage spent per category each month.
This helps you to see where you're spending most and where you could cut back.
---
Take a look at our travel articles in partnership with Starling Bank – find accessible holiday destinations across the world, suitable for people with a range of disabilities:
5 accessible holiday destinations in Europe
5 accessible holiday destinations abroad
5 accessible holiday destinations in the UK
Plus, find out more about Starling Bank's current account with NO FEES when you spend abroad.  
By Starling Bank