News
Deaf actor and advocate Rose Ayling-Ellis recognised as most influential disabled person in Power 100 list 2022
Actor, Strictly champion and deaf advocate Rose Ayling-Ellis has been recognised as the most influential disabled person in the Shaw Trust Disability Power 100 list 2022.
The Shaw Trust Disability Power 100 list is an annual publication containing the 100 most influential disabled people and organisations in the UK.
It celebrates the achievements of disabled people in arts, media, entertainment, sport, community action, education, technology, business and politics.
Rose Ayling-Ellis top of Power 100 list 2022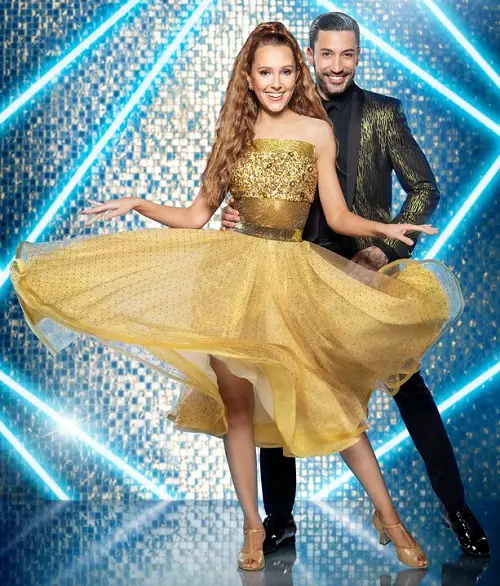 Rose Ayling-Ellis is a deaf actor who learnt British Sign Language (BSL) as a young child after her mother was motivated to improve their ability to communicate with each other and to immerse Rose in the deaf community. Since then, the deaf community and BSL have been integral to Rose and her identity.
In 2018, Rose was cast in Stephen Poliakoff's Summer of Rockets for BBC Two, her first major television role. Theatre then came next, with Rose performing at the Royal Exchange Manchester and Birmingham Rep Theatre.
Rose joined the cast of EastEnders in 2020 and was the first deaf character to use BSL on the soap. She left the soap last month to pursue other acting opportunities.
It was announced this week that Rose will be making her West End debut performing in the Shakespeare play As You Like It at the Soho Palace in December 2022.
In 2021, Rose was propelled to the attention of the nation and wider industry as the first deaf contestant to appear on BBC's Strictly Come Dancing. With her dance partner Giovanni Pernice, Rose went on to win the competition, lifting the glitterball at the end of the series.
Rose and Giovanni went on to win a TV BAFTA for the must-see moment, in which she performed part of a dance in silence during one of their routines.
As well as acting and performing, Rose's passions lie in sharing deaf culture and advocating for the deaf community, evidenced by her involvement in campaigning for the BSL Bill to be passed by the government.
In May 2022, Rose became the first celebrity to sign a story in British Sign Language on CBeebies Bedtime Stories. A few months later, she revealed the first-ever Barbie doll with hearing aids.
Disability Horizons Co-founder recognised in the Power 100 list 2022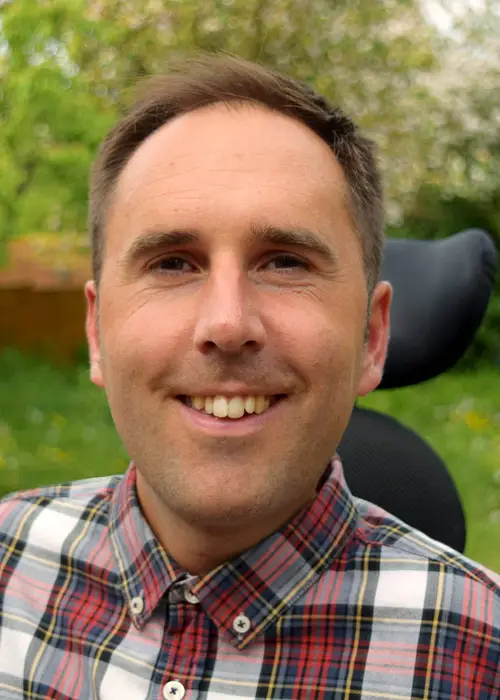 Disability Horizons Co-founder Martyn Sibley was also recognised in the Power 100 list for another consecutive year.
Martyn continues to be recognised for his blogging, podcasting and growing the Disability Horizons community.
Most recently, in partnership with the Goat agency, Martyn started the already award-winning Purple Goat Agency. In just two years, its working with multinational companies and the best disabled content creators, giving representation to disabled people in advertising like never before.
Sharing his pride in being recognised among these other talented and gifted individuals, Martyn told us:
"It's so important we keep showing the world and young disabled people how brilliant disabled people are across society. The Power 100 is so important in achieving this."
He added: "Purple Goat is going from strength to strength with global clients working with the best disabled influencers on social media for representation and business results in the marketing industry."
Another familiar face in the Disability Horizons community to feature in the Power 100 list is Mik Scarlet. Best known as a TV presenter in the late 80s and 90s, he was one of the most recognisable disabled people in the media.
Nowadays, he works as an access and inclusion expert, helping businesses and the public sector to become more welcoming to disabled people, whether as customers or employees.
He is now soon to become CEO of the charity Phab, which creates opportunities for disabled and non-disabled people.
But we, of course, know him best as one of our co-presenters on Disability Horizons TV, alongside Zec Richardson.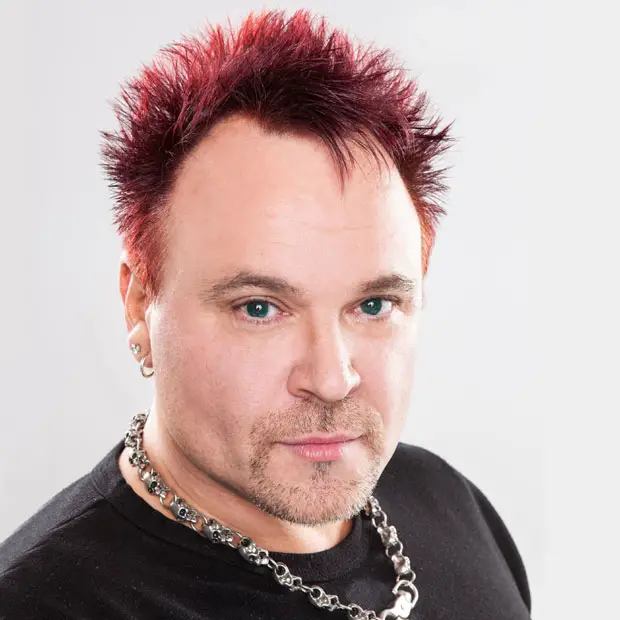 Top 10 of the Power 100 list 2022
This year's top 10 influential disabled people are:
Other well known disabled people featured in the Power 100 list include former Paralympian and TV presenter Ade Adepitan, Paralympic athlete Kadeena Cox, actor and broadcaster Adam Pearson, actor and writer Genevieve Barr, CBeebies presenter George Webster, founder of the Access Card Martin Austin, Mencap engagement lead Ciara Lawrence, AbleMove founder Josh Wintersgill plus many more.
Organisations and communities recognised in the Power 100 list 2022
In 2021, the Valueable 500 became the first organisation to reach number one on the Shaw Trust Power 100 list.
This year, many more disability organisations and community groups have been recognised for their incredible work supporting disabled people.
Social enterprise AccessAble was recognised for its work creating Detailed Access Guides to 10s of thousands of venues across the UK and Ireland.
The Hidden Disability Sunflower Scheme also made it on the list. The organisation provides sunflower lanyards that people can wear in public places, such as in shops, tourist attractions and airports, to identify that they have a hidden disability and may need additional support.
Another community that features this year is the Whizz-Kidz, Kidz Board, a group of young wheelchair users aged 16 to 25 that represent regions of the UK.
They meet up in person several times a year and online to make sure the voices of young disabled people are at the heart of every decision Whizz-Kidz makes.
Visit the Shaw Trust website to view the full Power 100 list for 2022.
By Emma Purcell 
More on Disability Horizons…