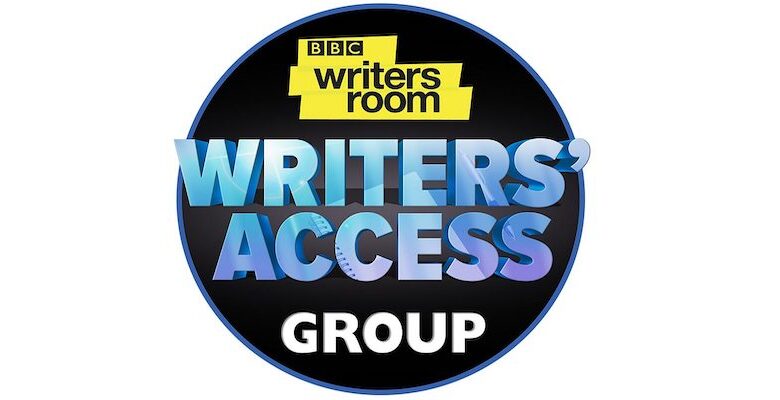 Top TV writers and actors Rose Ayling-Ellis, Ruth Madeley and Jack Thorne have thrown their support behind a new BBC Writers' Access Group training programme that has put an open call out for deaf, disabled and neurodivergent writers.     
The Writers' Access Group was first established in 2018 and to date has supported the professional development of 23 emerging writers. However, this is the first year that the BBC Writersroom – which aims to discover, develop and champion new and experienced writing talent – will be seeking writers for the group via an open call-out.
BBC Writersroom has been working closely with TripleC throughout the planning stages of the Writers' Access Group. They will continue to be consultants throughout the process offering expert advice and guidance, to ensure the programme is as accessible as possible.
What does the programme involve? 
Ten writers will be invited to take part in an 18-month programme of professional development support, starting in October 2023 and running until April 2025. The opportunity is open for submissions and closes at noon on 18th April 2023.
All writers will take part in a series of workshops, masterclasses and panel discussions to develop their craft skills and deepen their industry knowledge and contacts. 
Sessions will be led by professionals from the television industry and will cover subjects such as story structure, character development and the commissioning process.
The programme will be primarily delivered over Zoom with some in-person sessions and workshops at key moments in the schedule. 
There will be at least two half-day workshop sessions per month for the first eight months of the programme, followed by a dedicated writing period where participants will complete a new television spec script with the support of a professional script editor and the BBC Writersroom team.
It is important to note that this script will not be for production – it is to help create a piece of work that will best showcase writing skills to the wider broadcasting industry, putting writers in a strong position to take the next step in TV writing.
The programme is free to attend for successful applicants and we will cover all travel and access costs for selected participants.
The programme also involves an industry outreach element where participating writers will be introduced to producers and production companies, as well as agents and BBC commissioners. Mentoring will also be offered to the participants to help them as they progress through their careers.
Ambassadors for BBC Writers' Access Group 2023
Rose Ayling-Ellis, who played Frankie Lewis in EastEnders and was the Strictly Come Dancing 2021 champion, says: 
"I am thrilled to be an ambassador for this year's Writers' Access Group. When you have disabled people writing they will put in detail that nobody else would know unless you've actually experienced it. If anyone is feeling nervous about becoming a writer, don't feel nervous, just do it! Come join, write anything you can."
Ruth Madeley, a BAFTA-nominated actor and writer who starred in Then Barbara Met Alan, Years and Years and Don't Take My Baby, says: 
"I love the fact that this is open to people who don't have representation, who don't have the experience. There is such a wealth of diverse rich disabled talent within our community that have got stories out there that need to be shared. "
Jack Thorne, a BAFTA-winning screenwriter and playwright whose credits include His Dark Materials, Then Barbara Met Alan, Don't Take My Baby and the upcoming Best Interests, says: 
"We need new disabled voices and that is why I'm delighted to be an ambassador of the Writers' Access Group and hopeful a creative revolutionary lies in their midst. Superstar talents are emerging all the time and I would love to find one from within the disabled community."
Jess Loveland, Head of New Writing for BBC Drama and BBC Writersroom, says: 
"The team at BBC Writersroom are delighted to announce that our prestigious Writers' Access Group for deaf, disabled and neurodivergent writers is back for a third iteration. The Writers' Access Group is one of our cornerstone writer development programmes and we have worked with some incredible talent in previous years. 
This is the first year we've welcomed applications via an open call out and in the coming months we look forward to reading brilliant new work and meeting some exceptionally talented writers."
Dr Joanna Abeyie MBE, BBC Head of Creative Diversity, says: 
"The BBC is committed to improving the representation of deaf, disabled and/or neurodivergent people on and off-screen. Historically, many writers have faced significant barriers to progress in their careers as a result of their lived experiences. 
Backed by BBC Content and BBC Drama Commissioning, the Writers' Access Group will build on the work already happening to raise the profile of disabled talent at the BBC."
Who can apply to the BBC Writersroom? 
Anyone who identifies as deaf, disabled and/or neurodivergent AND:
Is aged 18 or over
Is a resident of the UK or the Republic of Ireland
The BBC want to work with the next wave of exciting and passionate deaf, disabled and neurodivergent storytellers. It is looking for emerging writers who have a real desire to write for television and writers with an original voice, a fresh perspective, and a keen interest in the medium of television and learning more about writing for it.
You do not need to have a credit or agent representation to apply.
What do I need to submit?
As part of the application process, the BBC request ONE complete script in PDF format (minimum of 30 pages in length). This should be a Drama or Comedy Drama script written for TV, Film, Radio, Stage or Online.
As well as your writing sample, you will also be asked to supply brief answers to a couple of questions about your writing history and what you hope to gain from this programme. You do not require previous professional writing experience – just a passion for writing and telling stories. 
FREE BBC Writersroom Webinar
Would you like to know more about the Writers' Access Group? Planning on submitting and want some advice?
Join us on Thursday 9th March from 12pm to 1:30pm for a free online webinar to meet the BBC Writersroom team and some of our Writers' Access Group alumni. Learn more about the opportunity and process and get some top tips from writers who have taken part in the programme. 
The panel will include writers, Rob Kinsman and Mandy Redvers-Rowe and will be chaired by Jessica Loveland (Head of BBC Writersroom). There will also be an opportunity to ask any questions you might have.
Live captioning and BSL will be available.
If you have a question about the Writers Access Group that you would like answered in the webinar, you can send these to us in advance by emailing: writersroom@bbc.co.uk
REGISTER for your free place on the webinar.
To find out more about the BBC Writers' Access Group training programme, how to apply, the terms and conditions and accessibility support, go to the BBC Writersroom page. Applications close Tuesday 18th April 2023 at 12pm.
By Emma Purcell 
More on Disability Horizons…