Get in touch with us at caroline@disabilityhorizons.com if you would like to be a Featured Resource.
Featured Resources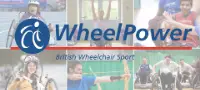 WheelPower is the national charity for wheelchair sport based at Stoke Mandeville Stadium, the Birthplace of the Paralympic Movement. Our mission is to support disabled people to lead healthier and more active lives by creating new opportunities for them to access sport and physical activity. The Covid-19 pandemic, unfortunately, led to the cancellation of our in-person events so in response we have considerably expanded our digital offer to help disabled people of all ages to exercise from home. Since March 2020 we have created over 40 Online Workout videos and now host 3 live exercise classes per week from Yoga to Cardio sessions. The charity has also gifted over 450 sets of resistance bands to people throughout the UK to support them to maintain fitness during this extended period of isolation. 
If you would like to find out more about WheelPower and are interested in any of our resources please visit our website: www.wheelpower.org.uk
---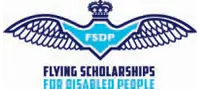 The aim of a flying scholarship with Flying Scholarships for Disabled People is to both challenge and inspire; building up confidence, self-esteem and future aspirations.  It is truly a life-changing experience.
There is no specified target or standard of achievement.  What is accomplished will depend on an individual's flying ability and any limitations arising from a particular disability, whether physical, mental or fatigued related.
The number of scholarships and their type will vary each year, as they are dependent on the generosity of our sponsors and donors.
The cost of flying training, ground school, accommodation and food are all covered by their scholarship.  However, scholars are responsible for their own travel costs and it is essential that they have their own vehicle to get to and from the flying school.
Scholarships commence with a scholars' seminar near the end of April, during which scholars are introduced to their instructors and scholar training partner(s).
Flying training is undertaken at flying schools in the UK between May and October.  They will be of 3 or 4 weeks' duration and will include a maximum of 16 or 21 hours' flying tuition and associated ground school, in either a PA-28 or a Microlight aircraft.
FSDP scholars currently undertake their flying training in the UK at Gryphon Aero Club (Cotswold Airport, Kemble), Bristol Aero Club (Gloucestershire Airport), Turweston Flying Club (Turweston Aerodrome) or Shadow Aviation (Old Sarum).  In all cases, accommodation is provided near to the Flying School.
Scholars usually go in groups of 2 or 3, so it is important to emphasise that the ability and willingness to interact with people who they may have only met briefly during the selection process is vital.
Scholars are presented with a scholarship certificate at a special ceremony at the Royal International Air Tattoo (RIAT) in the July of the year they are awarded their scholarship. They will be invited back to RIAT the following year to be awarded their 'pilot's wings'.  Both of these events form part of the scholarship and attendance is compulsory and normally takes place in July.
The scholarship does not end with learning to fly.  Scholars will become part of the FSDP family and will be invited to our family events, including the annual Presentation Ceremony at RIAT.  We have an active Facebook community and scholars are encouraged to become part of it.
For more information please visit us at 
fsdp.co.uk
.
---

Envolve Wellness is a social enterprise delivering accessible and outcome-driven fitness sessions to people with disabilities and health conditions or experiencing social barriers. Our clients include people with Parkinson's, dementia, autism and learning disabilities. We create programmes to help build strength and confidence, improve mental health and ensure people leave feeling respected, included, stronger and happier.
We work directly with people in the community as well as in partnership with healthcare providers. We run in-person sessions and collaborate to reach wider audiences by doing weekly online boxercise/dance/fitness classes for people and organisations, as well as on-demand subscription services for seniors. For more information please visit our website, Envolve Wellness, or contact us by emailing Nora@envolvewell.co.uk.
---
Other links
Disability Sport Wales
Activity Alliance- National Disability Sports Organisations
Para Sport UK
United Kingdom Athletics – National Disability Sport Organisations
The National Disability Sports Organisations (NDSOs)
Disability Sport NI (Northern Ireland)
International Wheelchair & Amputee Sports Federation
Please note that our resources have no affiliation to Disability Horizons, but are ones that have been shared by our reader community, other charities and organisations, or paid for by companies to ensure Disability Horizons continues to run. Unfortunately, we cannot verify whether any of these resources are suitable for you and strongly recommend that you make enquiries with the relevant resource to confirm suitability.