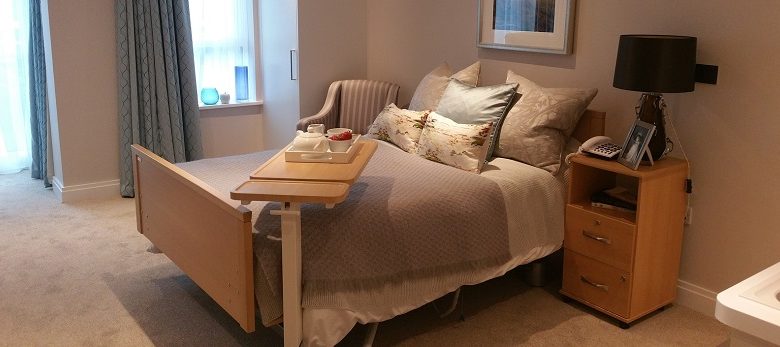 A good night's sleep is priceless, for anyone, let alone if you' have a long-term health condition or disability. So a comfortable adjustable bed is key, particularly if you often spend much of your time in bed during the day as well as the night. That's why we've spoken to bed-specialist BaKare about the benefits of having the right adjustable bed for you.
Lying in a horizontal position all day long can cause a number of health issues, such as bed sores and painful joints. It can also make mealtimes more difficult. This can all impact on how well you sleep, too.
An adjustable bed can improve your quality of life and well-being in numerous ways. Here are five important health benefits of these beds.
1. Find a comfortable resting and sleeping position
It can be hard to find a comfortable sleeping or resting position in a regular bed, especially if you have chronic pain. You or your PA/carer can prop you up using cushions, but this is not an ideal solution, particularly for people with dementia.
An electric bed will support you in any position you feel comfortable in. Your head and shoulders can be raised so you can eat or watch TV more comfortably. When you want to sleep, the bed can be lowered once again. There are numerous positions and these beds are very easy to adjust to suit your needs.
2. Boost circulation
If you're not able to move much, poor circulation can be an issue, especially as you get older. Many elderly people suffer from varicose veins and ulcerated legs, exacerbated by long periods of bed rest. The best cure is movement and exercise, but that may not be possible for many disabled people or those with health conditions.
Another way to boost circulation is to raise your legs above your heart. With an adjustable bed, this is remarkably easy, as the lower half of the bed can be raised when needed using the control panel. This allows blood to flow more easily from the lower limbs and prevents swollen feet and legs. But please be advised, this should only be used under professional, medical supervision.
3. Improve mobility
Height adjustable beds can be raised to a sufficient height to enable you to lower yourself to your feet when transferring from bed. The variable height also helps if moving to and from a wheelchair by setting the bed at exactly the right level.
4. Joint pain relief
If you suffer from sore, aching joints, it can be very difficult to get comfortable. Even if you use a pillow to prop yourself up so you can watch television, you may still suffer aches and pains. An adjustable bed makes it far easier for you to find relief.
5. More independence
It is crucial that you don't underestimate the importance of good mental health and well-being. Many people losing or having lost their independence and disliking troubling their PA or carer to adjust a pillow or help them get out of bed, can gain back some independence with an adjustable bed. They are easy to use and let people maintain their independence as much as possible and for as long as possible.
For further information and guidance on adjustable beds, please visit www.bakare.co.uk for more information.
By BaKare