We all know how hard it can be to find reliable accessibility information about the places you want to visit. AccessAdvisr aims to make this easier by enabling people to review the accessibility of places across the UK, from restaurants to music venues. Co-founder and owner Rob Trent tells us how the idea started and how the website can help you.
I'm Rob Trent, Co-founder and Managing Director of AccessAdviser. I've been disabled since birth, and my experiences have meant I want to see a better world for disabled people.
My earliest experiences of 'being disabled' were when I went to a 'special' boarding school at the age of 6. Back then, these places were bleak, tough and remote.
I then attended various further educational establishments, some 'special', others 'normal'. They gave me valuable lessons in living in a society that didn't cater for disabled people very much at all.
I was eventually 'lucky' to get a full-time job with Ordnance Survey, Britains National Mapping Agency. I remained there for 32 years before taking early retirement. I had a fantastic career there and being in work was really liberating.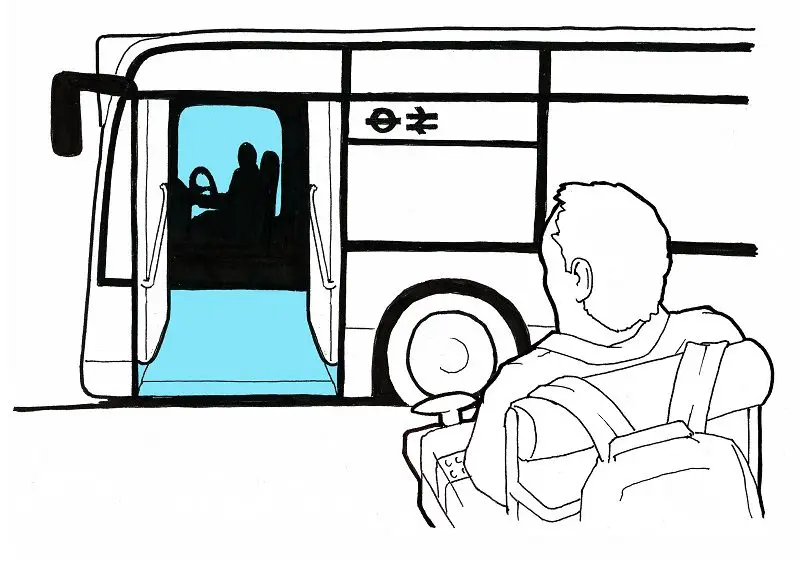 Inaccessible information
Throughout my life, I have often come across misleading advice regarding accessibility. It's lead me to a number of frustrating days and evenings out.
I've had to put my wheelchair on a table to see above the crowd at a concert;
I've had to take a 'comfort break' in a football ground car park because accessible toilets didn't exist;
I've been asked to leave places because I was a 'fire hazard'.
These are very real parts of my lived experiences as a disabled person. And I know I am not alone.
Those experiences led me to be a founding member of the Spectrum Centre for Living Independent back in the eighties (called the Southampton Centre for Independent Living back then). I'm really proud of the work it has done over the years, but I knew there was room for something more.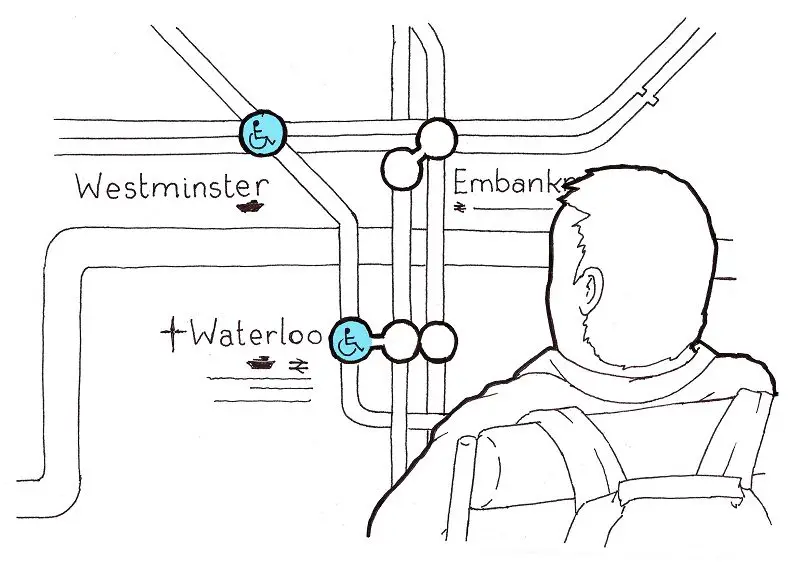 AccessAdviser
It was very apparent to me that there was a need for something for users who faced the same challenges as me.
So when Ordnance Survey ran a competition among its staff to come up with ideas for uses of mapping, I jumped at the opportunity. My suggestion: a service where people could rate the accessibility of places they had visited and share those reviews with others.
Although I primarily had disabled people in mind, it could be useful for cyclists and parents with prams, opening my it up to a much wider audience. My idea won the vote and I was given support to develop it further. A year later I teamed up with a company called Integrated Transport Planning (ITP) to take the concept forward.
How you can use AccessAdvisr
AccessAdvisr is a place where disabled people and those with mobility challenges can go to rate and review locations across the UK, and find first-hand accessibility information.
People can also upload photos of their visit, and assess 'staff helpfulness', an equally important part of accessibility. The doors may be wide enough, they may be step-free and there may be an accessible loo, but if the staff's attitude is wrong, none of that matters.
You can find information on specific places, or use our maps to search for a particular area.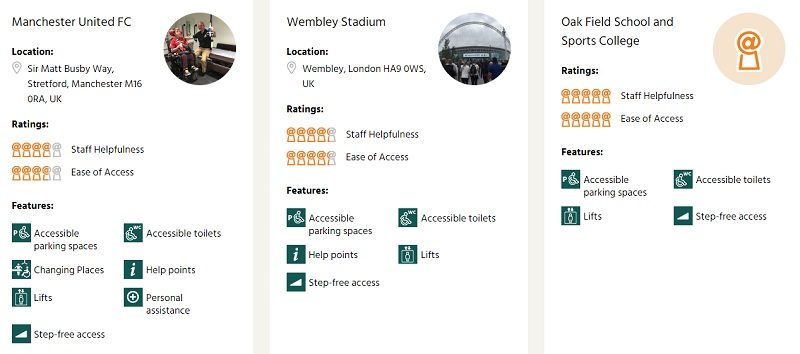 We're also more than just a website – AccessAdvisr is a community. We have a growing Facebook group, where we talk about all things accessibility related. We also have helpful accessibility videos on our YouTube channel. You can even follow @accessadvisr on Twitter and Instagram too. We are now averaging a new review every day.
The ethos being AccessAdvisr is: we're not the experts, you are! It is our reviewers, Facebook chatters and social media followers who are the ones that share their experiences. Strength in numbers!
Our aim is to continually develop the site so that we become the 'go to' place for accessibility reviews, and other accessibility-related issues.
Of course, none of the above would be possible without the financial support from partners. We currently run on a shoe-string budget, and any support from other businesses would be welcomed. We'll give our support in return, and together we can make things better for disabled people.
If you think you might be able to help please get in touch at admin@accessadvisr.net.
By Rob Trent
More on Disability Horizons…