Many people assume that India is completely inaccessible if you have a disability. Neha Arora, whose parents are both disabled, founded accessible travel agency Planet Abled to help other disabled people visit her home country of India. Here, she breaks 7 myths about India and what it has to offer for disabled people.
If you are visiting India for the first time, it can be an assault on your senses. But it's also equally exciting and fun. It is as diverse as an orchestra. Every few hundred kilometres the culture, traditions, language, attire and cuisine change. As does the weather and geographical demographics. Despite the confusion, the country still functions in all its warmth.
Travelling to India if you have a disability
If you have a disability, you probably have unanswered questions and have heard myths about India that have hung over you. Let me open the Pandora Box of India for you from the perspective of a traveller with a disability.
Having been born to parents with disabilities – my dad is blind and my mother is a wheelchair user – I know what it's like to travel around this great country when you have accessibility issues. It's what prompted me to set up Planet Abled, to promote barrier-free travel across India.
That's why I want to bust a few myths that the western world has about India, enabling everyone to enjoy this great country.
1. India is inaccessible
A lot of people assume that India is inaccessible to disabled people. Well, that depends on a lot of factors and what accessibility means to you. I agree, in terms of the built environment, we have some distance to go. But it has been improving over the years and continues to do so.
But, regardless of the improvements or shortcomings, the kindness of people and their availability to assist will surprise you. What we lack in infrastructure in some places, we compensate with our forthcoming nature to offer our help as and when needed.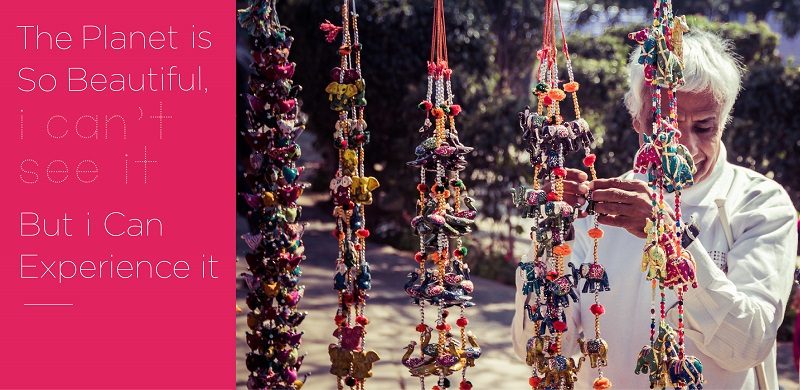 2. India is the same – everywhere
Officially, India is a country. But it is more like a mix of a number of countries packed into one. With an amalgamation of the most diverse cultures, languages, traditions, beliefs and cuisines, everything can change in a short distance.
This is in complete contrast to the more developed homogenous nations. We don't have to travel far to experience another country. Plus, crucially, accessibility is also as diverse as we are. Some modern buildings lack basic accessibility, but a thousand-year-old fort might have excellent wheelchair accessibility.
3. Language is an issue because Indian people don't speak English
This is the biggest myth I find people have about India. More than 1,600 different languages are spoken in India, 122 of which are the most common. 22 of these have been given official language status by the Eighth Schedule of the Indian Constitution.
Throughout India, we are more united by the English language than you think. India is the second largest English-speaking nation in the world, after the US. Our accent might be different and, in many places, people might not be very fluent. But English is often how we communicate when we travel from one region to another.
Did you also know that the Indian Sign Language is soon going to become an official language? Many disability rights activists are championing the case for it in court at the moment. How cool is that?
4. Good and clean sanitation isn't available
With modernisation and development over the past decade, and with a bit of planning, finding a clean toilet to answer to your call of nature won't be an issue anywhere across the country.
As far as accessible toilets are concerned, I'll admit, a bit more meticulous planning is required. However, it is possible. I would strongly recommend seeking the advice of a specialist travel service provider. They will know the location of all the accessible toilets and can adjust your travel plans accordingly.
5. If you have seen the Taj Mahal you have seen India
Although the Taj Mahal is indeed one of the seven wonders of the world, saying that it is the only monumental representation of India would be an injustice. India has thousands of years-old heritage spread across the country in the form of forts, palaces and innumerable historical buildings.
Each one of these is a representation of the various invasions India has had over the centuries from the Dutch, French, Portuguese, Mughals, British and many more. And did I mention the beautiful hills, snow-capped mountain ranges and the pristine beaches spread across the coastline of almost 4,700 miles?
Whether one place is as accessible as another depends on your disability. But, even if some places are off limits, there is still so much to explore that you won't be short of things to do. In fact, one trip to India is may very well not be enough. Just ask one of the many expats who came to India for a holiday and never left.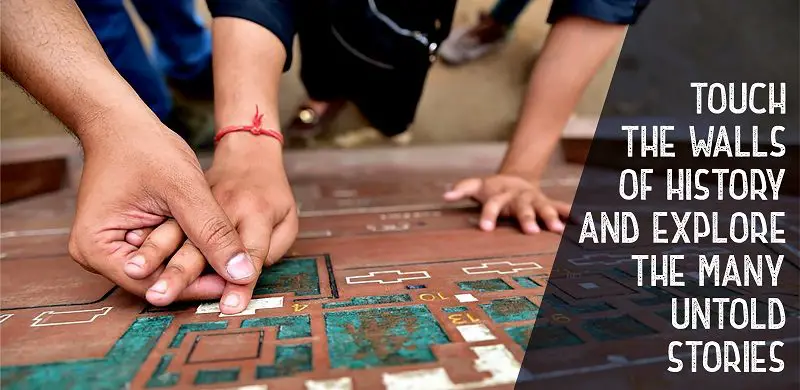 6. Most Indian's are vegetarians
We have some of the most flavourful vegetarian dishes across our array of cuisines, which is why vegetarian or vegan food is widely available. But, I am sure you have also heard of our famous Butter Chicken, a global phenomenon and whose birthplace is in India.
That is just one non-vegetarian dish out of the tens of thousands of cuisines we have in India, all with contrasting flavours. You can have dishes of lamb, mutton, chicken, pork, beef, squids, fish, prawns or lobsters. The benefit of having such a varied menu is that there is always something to order. And, if you don't find anything you want, just make a request and the chef can often cook up a tailor-made dish for you.
Did I mention that while feasting in India, you will need to have a separate stomach for sweets desserts too? Even better, most of these are fat-free. So, if you have a medical condition that means you're on a restricted diet, India is the most suitable country for you. There will always be something tasty to eat to satiate your taste buds.
7. India is a poor country
Yes, India is a developing country and what you saw in Slumdog Millionaire is true to an extent. But that is just one side of the coin. We have some of the richest people in the world in India, and over the past few decades, the quality of life of the majority of Indians has improved. The technological and economic growth of the country has made India one of the fasted growing economies in the world.
So, if you have been dreaming for some time of travelling to India, take that leap of faith, no matter what your disability. You will definitely fall in love with this orchestra called India.
Plant Abled
Planet Abled provides accessible travel solutions for people with various disabilities and the elderly. Whether it is village getaways in the hills, rafting in Rishikesh, skiing in Gulmarg, cultural immersions in Kerala, following the trail of Buddha or sighting the tigers in national parks, we have it all covered.
You can travel solo, with your family, go on a romantic getaway, travel as an organisation or join a group tour at more than 35 destinations across the Indian subcontinent.
My main aim – to bring a paradigm shift to the way people travel by converting people with disabilities into avid travellers and creating a platform for inclusive tourism alongside.
You can reach out to me by emailing travel@planetabled.com or calling +91 9910042281.
By Neha Arora
More on Disability Horizons…
Have you ever visited India? We'd love to hear your story. Email us on editor@disabilityhorizons.com, message us on Facebook or tweet us @DHorizons.