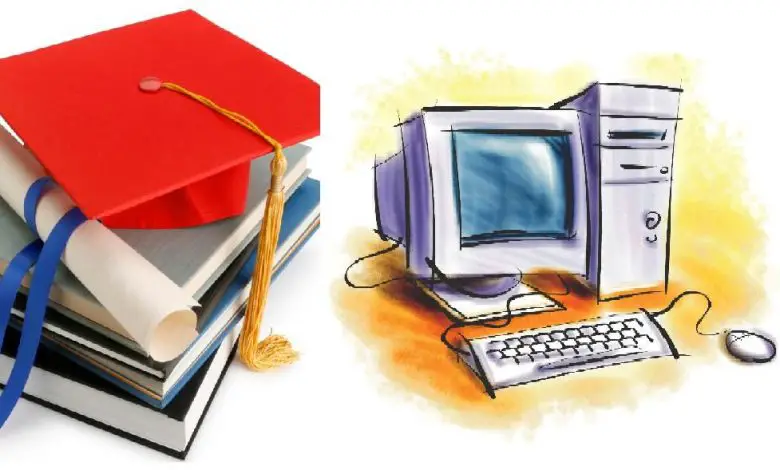 News
Education and technology
Blogger and regular DH contributor, Sarah Ismail, writes about her personal experience of using technology while at school and how the increasing mainstream use of IT can help other disabled children during their time at school.
Isabel Nisbet, head of England's exams watchdog, Ofqual, recently called for an end to handwritten exams. Instead, she suggested, writing for The Times in February, exams should be computerised and taken online.
Reading about this suggestion brought back memories of my mainstream education in the 1990s. My disability means that my handwriting is practically unreadable to anyone else. So in primary school, I sat at the back of the classroom, doing my 'written' work on an old desktop that ran at snail's pace on an operating system that probably doesn't exist any more. I was also probably the first person in my class to have a computer at home, as I typed up most of my written homework. Secondary school was spent scribbling in class and asking permission to type up all major pieces of homework. I somehow managed to pass my GCSEs even though I hand wrote most of them. Thank goodness for extra time! Now I realise that I might just have better GCSE results if I'd asked to type them, as I did my A Levels.
Of course I felt different whenever I had to ask permission to type up a piece of work in front of a class of non disabled children. Of course nobody thought it was fair that I was given permission to type my work and they, usually, were not. So at university, when I was told that everyone had to type up all their coursework, I could hardly believe my luck. Finally, I would no longer feel different when I handed in my homework. Finally, I would no longer have to wonder if my teacher could read my writing, or if I'd have got a better mark if only they could. However, even at university, I had to ask permission to type up exams so, during these, I still felt different.
Even then, I never dared to hope for a day when someone would suggest that all schoolchildren should be allowed to take computerised exams. However, now that someone else has thought up the idea, I realise what perfect sense it makes. Not only would it make learning easier for the 21st century, non disabled schoolchild who lives on his laptop at home, it would also make mainstream education more accessible to many intelligent disabled children. It would be one less 'reasonable adjustment' that mainstream schools would have to make for disabled students. We can only hope that this might mean it would make mainstream schools just a little bit more likely to accept disabled students. And, most importantly for future disabled children and young teenagers in mainstream classrooms who will just want to be like everyone else, it might make them feel just a little bit less different.
By Sarah Ismail
For more articles by Sarah please visit her blog, Same Difference here.
If you would like to share your experiences of how technology has helped you or someone you know in education, we'd love to hear about it by either commenting on the article or by contacting us at editor@disabilityhorizons.com.