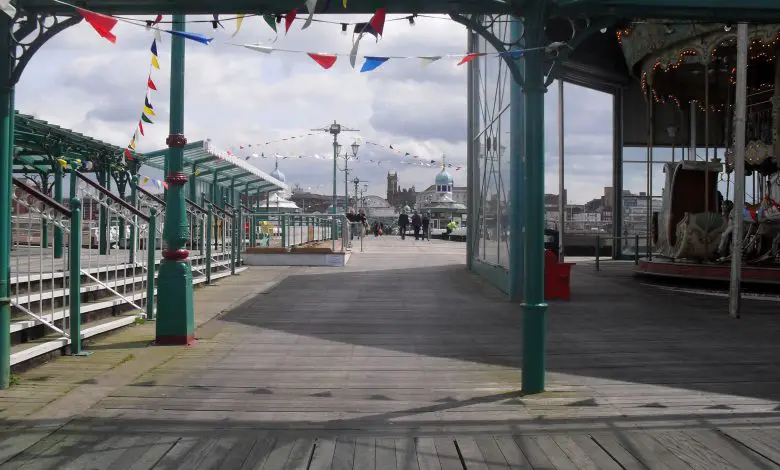 DH welcomes guest contributor Carrie-Ann Fleming who shares her recent experience of a trip to the seaside at Blackpool, UK.
As a wheelchair user, I love travel, and working for Tourism for All UK (TFA) is my dream job. TFA is an independent charity supporting leisure and tourism opportunities for all, operating an information service to older and disabled people – which is my main responsibility – and working with the industry and government to raise the standards of welcome to all guests.  Travel is one of my favourite things. I love the thrill of being somewhere new, full of people to meet and the excitement and anticipation that comes with being in a strange place.  For most of my life I travelled 'mainstream' – booking hotels through a high street travel agent, hobbling on to transfer coaches, rearranging furniture in the room to accommodate my wheelchair. It wasn't until I started working for TFA that I realised travel can be made easier.
My fiancé Darren and I took a day trip to Blackpool, to check out the accessible attractions. As I'm a bit of a wimp, we decided against the Pleasure Beach, as rollercoasters really aren't my thing! After a blustery walk along North Pier, our first port of call was Blackpool Zoo, a short taxi ride away from the centre of Blackpool.
The zoo is all fairly level and flat, with low signage and ramps throughout.  Mobility scooters and wheelchairs are available for hire from the zoo reception.  The accessible toilets are very spacious.  We watched the sealion display, which was good fun and interesting.  Lower benches at presentation points are reserved for those with mobility problems, and all of the viewing windows for the animals are low level.  On our way out of the zoo we visited the Amazonia jungle, where the cheeky little monkeys took a shine to my wheelchair – I was surrounded by them!
Our next stop after another short taxi journey was Sandcastle Water Park, which was on South Promenade.
We were met by the Water Ambassadors on arrival.  These are qualified lifeguards who have close contact with guests in the water, and they are trained to assist disabled guests.  The first thing we noticed was the heat – it really is tropical!
The downstairs accessible changing rooms are accessed via lift.  There are 4 of these, and the communal shower area has low buttons.  Big, clear fun signage shows accessible route from the changing rooms to the poolside.  3 wet chairs are available for use in the showers and pools, and are fully submergible.  There is also a wet room changing room with shower on the poolside, and a Gold Standard Changing Places room is to be installed.  This is to have bright, contrasting coloured walls and sensory features.  Sandcastle is very spacious throughout, and there is huge importance placed on staff training.  The staff are bubbly, fun and enthusiastic, and nothing is too much trouble.  They offer out of hours sessions for groups that will benefit, such as autistic children or those with a visual impairment, and recognise that building confidence is a huge factor to disabled people enjoying the attraction.  Sadly, we didn't have time for a swim, but hope to return soon!
Our final place to visit before the train journey home was the new attraction Madame Tussauds Blackpool, which opened in October 2010.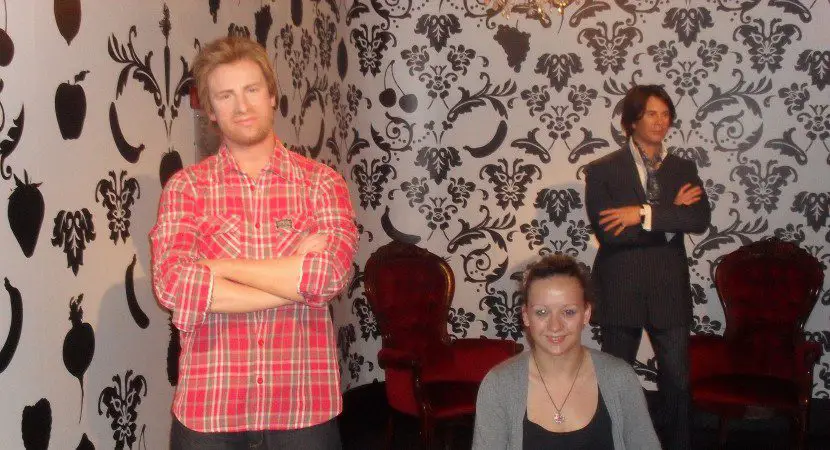 There is ramped access to some celebrity models, but others are accessed via steps or on platforms.  Some chairs can be moved to enable wheelchair users to pose for photos with the celebrities but others are fixed.  Some floors are accessed via a goods lift, which staff are available to help with.  The bridge from the I'm a Celebrity area into the Football Locker room has a steep slope.  We found ourselves getting lost in some areas, as the lift entrances and exits aren't on the signposted route, but staff were happy to guide, and again really enthusiastic and fun.  Areas like Gok Wan's Dressing Room and Coronation Street's Rovers Return are good for those who want something interactive, and especially good for amusing photos!
Our day in Blackpool was varied and exciting, even without the rollercoasters!  Lots to do with really good access, do visit if you can.
By Carrie-Ann Fleming
With thanks to Blackpool Zoo, Sandcastle Water Park, Madame Tussauds Blackpool and Lancashire and Blackpool Tourist Board.