News
Sustainable livelihoods
Disability Horizons covers the work of a special project in rural India to support disabled people to start their own business. The project is managed by ADD India, the Indian partner organisation to ADD International, and funded by The Innocent Foundation (the charitable foundation of innocent drinks). ADD International kindly share the inspiring story of Mohammed Ramjani, a beneficiary of The Sustainable Livelihood Project for People with Disabilities in Rural India, to demonstrate how this initiative supports disabled people to lead independent lives.
In many developing countries, disabled people still struggle to access to basic human rights and liberties that many people across the world can take for granted. One such right, to receive an education, is often out of reach to disabled people for numerous reasons ranging from a lack of accessible buildings and infrastructure and social attitudes which fail to accept that a young disabled person has the same right to an education as a non-disabled young person. A lack of education entrenches economic hardship for life and the vicious cycle of poverty continues.
The Sustainable Livelihood Project for People with Disabilities in Rural India (the "Project") was founded to help break this cycle, by supporting the development of local disabled people's organisations ("DPOs") and co-ordinating charitable funding available to assist disabled people to be more economically independent. The main objectives of the Project are to:
• Train local DPOs in loan management, book keeping and identification of beneficiaries.
• Empower disabled people through various agricultural based skills development, as well as addressing their rehabilitation needs.
• Develop relevant human resources and training methods, applicable to the local area.
• Educate families and communities of the importance of economic empowerment for disabled people.
One beneficiary of the project is 21 year old Mohammed Ramjani who is a resident of Bhutpur Mandal in Andhra Pradesh (a village in Southern India). He was affected by polio as a child and could not attend higher education due to his disability and poverty.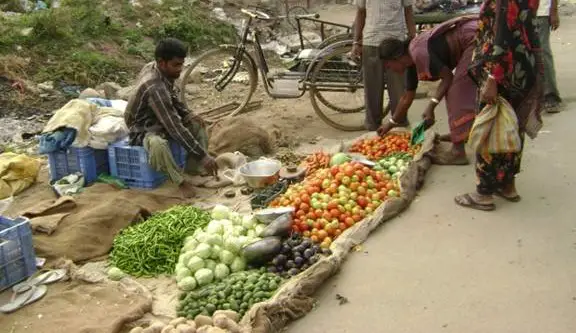 He became a member of the disabled people's organisation (DPO) in his village and saved around 1000 rupees (approximately £15) over two years.  Encouraged by friends in the DPO, Mohammed wanted to start a small business on his own and applied for a loan. He was given a loan of 4000 rupees from ADD India, with which he started vegetable vending in the weekly market at Bhutpur. He also set up a vegetable stall at his home to sell vegetables during the week.
Mohammed earns 350 to 500 rupees every week from this and repays 400 rupees every month against the loan to the DPO. The figures may sound small when viewed through the economic prism of the developed world. However, in a rural village in Southern India where the cost of living is considerably lower in comparison to the western world, such an amount earned by Mohammed would provide him with a level of financial independence that he previously wouldn't have experienced.
Beyond the economics of Mohammed's case, it is important to underline the wider social benefit achieved when a society, with little previous experience of viewing disability in positive light, sees a disabled person earning money and helping to support his family.
Mohammed's story is just one example of how successfully the sustainable living approach has worked. To date, 208 people with different disabilities have benefitted from the Project. Moreover, other benefits of the Project have so far been identified as:
• Increased social and community inclusion, whereby a disabled person is seen as a contributing member in the family and encouraged to take decisions during meetings in the community.
• Greater empowerment and family support since a disabled person is less likely to be viewed as a "burden".
• An inherent long term sustainability, since the fund from the innocent foundation is a revolving fund, it is an asset to the local DPOs which increases their creditworthiness. As a result of the Project, disabled people have been able to access financial assistance from other sources. While interest charged on the loan amount is small, it adds to the capital available and therefore a greater number of disabled people have been able to access financial assistance to start their own small enterprises.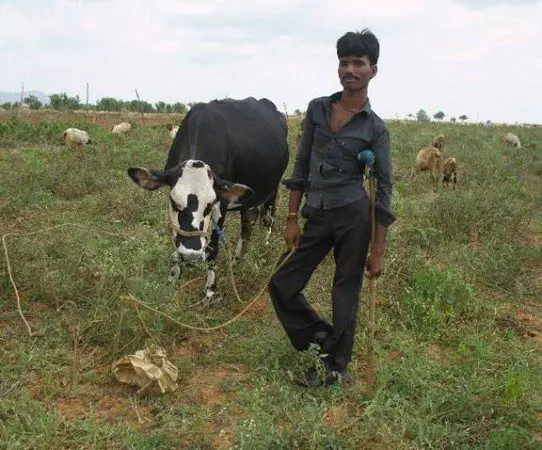 The Project is on track to reach its target of 225 beneficiaries by March 2012. The Innocent Foundation is expanding its support by funding a new, 3 year project, where ADD aims to reach 725 disabled people.
ADD International is the leading UK-based development agency working as an ally to the disability movements in Africa and Asia. Since 1985, ADD has played a key role in facilitating disabled people to come together to make decisions about their own lives and to campaign for their rights. ADD's work with DPOs is in response to the local and national priorities which disabled people themselves identify. Much of ADD's work involves supporting the formation of DPOs and their ongoing development.
By Srin Madipalli
If you wish to learn more about the project, please contact Martyn Tyreman at martin.tyreman@add.org.uk or visit ADD's website here.