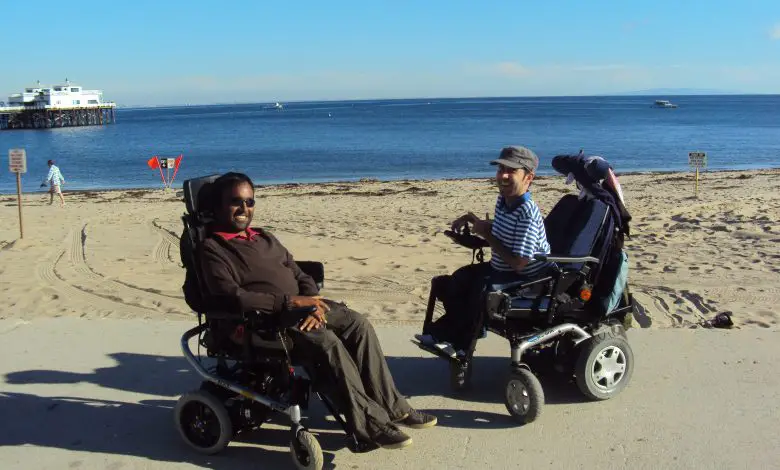 Just a little note here for you, the vibrant Disability Horizons readers. You may remember whilst announcing our trip to New York, we also launched a 'Disability Horizons MeetUp group'. If you didn't, then you can catch up here.
We knew the New York MeetUp itself would be a small affair because, after all, we do not live or work in that amazing city. Nonetheless people did turn up to the Gaslight bar in the Meatpacking district and a good time was had by all. A big thanks to Phil and Erik for going out of their way to join us that night too.
As promised, we want to run a MeetUp closer to home, well our home. We know you guys love the magazine, and we know there is an appetite to share the sentiments covered online in a more 'real' way. So, having scoured London for accessible, transport friendly and good quality bars; we can announce to you the details of our first UK MeetUp!
• Who: Co-editors Martyn and Srin will of course attend, but it is for disabled people, non-disabled people and any other category you wish to mention. We don't do exclusivity! 🙂
• What: It will be a nice relaxed afternoon to chat and meet people over a chilled beer or warm tea. It's all about your preferences.
• Where: The meet up will be held at the foyer area bar of the National Theatre on London's South Bank.
• Why: We feel to meet, learn and share with like minded people is a great event for all.
• When: It will be held on the afternoon of the 26th November 2011 from 2pm. There is no real end time, just stay as long as you want to and whilst others are still present.
• How: Just join our meet-up group here for free. Then simply sign up for the London Meetup.
If you have any questions about the day, ideas for future meet-ups or you are interested in becoming a MeetUp ambassador please email editor@disabilityhorizons.com
We know London may be too far for some people. This is why we want you to take some ownership moving forward and empower your local area on being disabled and awesome! 🙂