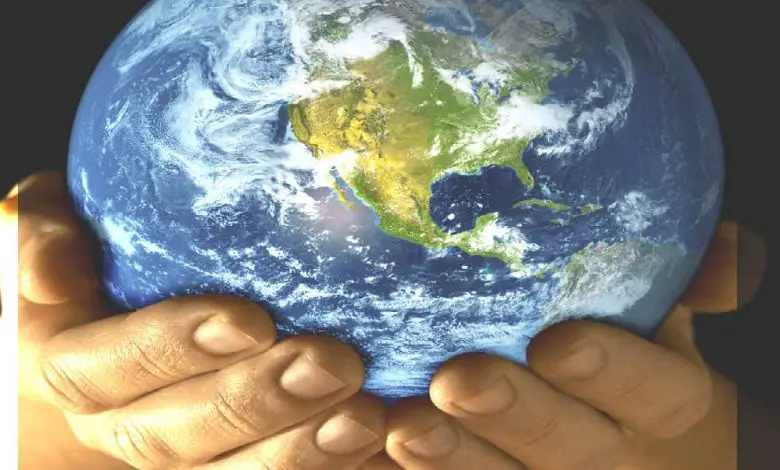 News
Putting the future in our own hands
New DH contributor, Imogen May, shares this interesting piece on the effect on changes in welfare legislation will effect the lives of people with disabilities and their ability to live life to the full.

Disabled people can be considered incapable of work, creating families or having an active life. However, as a reader of Disability Horizons, you'll be well aware that whilst some people may still hold such beliefs, we're proving them wrong every day!
Millions of disabled people in the UK make full use of the support given by the Government who provide provisions like social care or mobility allowance. Whilst there are, of course, problems with the current systems, we have to acknowledge that disabled people in the UK usually get enough support to have basic quality of life.
But what if I told you that everything we know about the way we receive care and claim benefits was about to change – that the life you built may be pulled from under you? What if all the goals you set for your future suddenly became unattainable?
We all know that the national debt is huge at well over £900 billion and growing. When the coalition government came into power last year, they vowed to reduce the debt by any means possible and parts of those plans include reforming our benefit system:
 …"Reforming the benefit system aims to make it fairer, more affordable and better able to tackle poverty, worklessness and welfare dependency. We have already announced a range of measures in the Budget and Spending Review to achieve this. Alongside this, we made the commitment to overhaul the benefit system to promote work and personal responsibility"…
(Source: DWP.Gov.uk)
The benefit overhaul has a three step plan that all falls under the implementation of the Welfare Reform bill. In summary, this bill has the stated intention of:
• creating the right incentives to get more people into work by ensuring work always pays
• protecting the most vulnerable in our society
• delivering fairness to those claiming benefit and to the tax payer
(Source: DWP)
The second change is to what we currently call Disability Living Allowance. This will be changed to a Personal Independence Payment (this will only happen to DLA for those over 16, there is no current plan to change DLA for under 16s) and aims to:
"…focus support to those individuals who experience the greatest challenges to remaining independent and leading full, active and independent lives." 
(Source: DWP)
Finally there will be a change to a Universal Credit, which will eliminate most of the major benefits (housing benefit, working tax credit, income support etc) and make one payment of different amounts depending on what your needs are. The DWP say this benefit will:
"…radically simplify the system to make work pay and combat worklessness and poverty."
(Source: DWP)
It doesn't sound too bad, does it?  We all know that savings need to be made and I think many of us would support changes to the benefit system. But on closer inspection disabled people are going to be at serious risk of poverty once the Welfare Reform Bill is put in place. A small example of this would be the decision to abolish the lowest rate of care as part of the new benefit PIP (Personal Independent Payment). Every person currently receiving lower rate DLA (Disability Living Allowance) will loose £19.55 a week, on top of that you may lose the Disability Premium from your Income Support or if you work you could lose up to £50 a week in Working Tax Credit.
The Government is planning to cut a total of £9.2 billion by 2015, from 3.5 million disabled people. The total amount from the Welfare Reform Bill over that same period is approximately £20 billion.
When this bill is finally passed, I want to be able to say that we did everything we possibly could to stop money being taken from the some of the poorest people in our, so-called, "Big Society."
The truth is, most disabled people honestly don't understand the full impact of the cuts this Government is planning to make. Currently, information on specific subjects like Housing Benefit or Disability Living Allowance is filtering down through social media sites like Twitter with a handful of people doing their best to bring the stark truth to our attention. But realistically, reaching a few hundred or even a few thousand people online just isn't going to cut the mustard! We are in urgent need of absolutely every single angry disabled person to add their voice so that we may actually be heard.
Disability Horizons exists because it is possible for disabled people to attain all the goals they set in life, whether that be going to university, travelling the world, starting a family or climbing Ben Nevis! Regardless of what the government do to us, we will always have the same wishes and desires. However now that the changes set out on the Welfare Reform Bill are not just a possibility but a reality, the consequences will be truly life limiting.
Unfortunately, not all of us are able to attend marches or demos, not all of us have the energy to write a blog post and some of us simply don't have access to the information needed to know where to start. However, I wouldn't agree that this is a problem at all, in fact I believe that this is the perfect way for us all to take on a role we are capable of managing.  We need all the activists, all the bloggers, all the people who can write the most persuasive letters, all the people who can Tweet info right into the smallest corners of the UK and everyone in-between.
I believe that our problem at the moment is that there doesn't seem to be one group of people attempting to co-ordinate a multi pronged attack. I'm not talking about leaders, or people making decisions without the backing of our community, but people who are willing to spend time contacting people, informing them, building a list of contacts they may direct letters to or interacting with other grass root organisations to ensure we're all on the same page.
I know other bloggers and Tweeters who I've spoken to recently about similar things without much response, but we can't give up! If you want disability rights to be a reality, if you believe the benefit reform threatens your quality of life, if you know your vital care will be slashed, if you think that this is vitally important, if you actually want to be part of something powerful and amazing, then you need to be part of this.  The ball is in your court now, the future of disability rights is in our hands, so what are you going to do about it?
By Imogen May
For more information click here, & follow @WellFairSystem on Twitter.