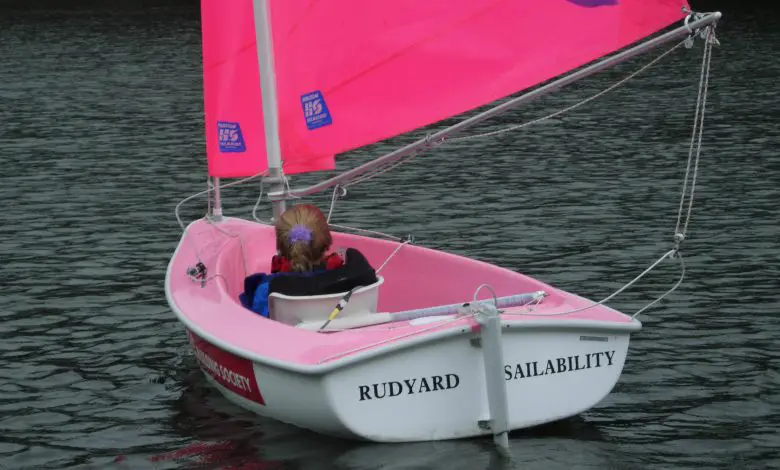 Imagine this: You are a charity that has been going for nine years. You provide sailing opportunities for disabled people across the Midlands. Many of your volunteers are themselves disabled… but your boathouse has to be demolished by order of the Council. What do you do? Well, in the case of Rudyard Sailability, pull together and start building a new boathouse…
Rudyard Sailability was established in 2002 by a small group of disabled sailors who wanted to take to the water in accessible boats and support each other in doing so. Their home was a dilapidated pre-fab shed set beside the splendours of Rudyard Lake, Staffordshire.
Sailability refers to a worldwide scheme for involving people, with a wide range of disabilities, in sailing. Once on the water, disabled people can often participate with non-disabled sailors on equal terms.
The mainstay of Rudyard Sailability's accessible fleet of boats is the Access Dinghy. These boats are extremely stable because the occupants sit low in the boat. Steering is by joystick, which is to the side of the occupant, and pushed left (port) for left and right (starboard) for right. The sails are controlled by easily reachable ropes.
Access dinghies can seat two people, meaning they are ideal for accompanied sailing, where, for example, a disabled person can sail with a friend, family member, carer or another sailor. They can also be sailed by one person, giving an exhilarating sense of freedom to many disabled people.
Over time, Rudyard Sailability's trustees and volunteers wanted to improve its operations to accommodate every category of disability. This approach brought a vital raft of volunteers willing to train to deliver sailing, safety cover, moving and handling, shore-side duties and help with the management, fundraising and promotion of the charity.
The acquisition of a wheelchair-accessible safety boat meant that the club could offer meaningful group sessions with water-based activities for all. The lake had really become a level playing field as whole families achieved RYA Sailing Awards, with on-lookers unable to tell which of them sailed with a disability.
Bookings flowed in. From humble beginnings, the club now hosts over a thousand visitors each season and many lives are being enriched. However, it soon became clear that the boatshed was totally inadequate. Getting the boats out every day was physically challenging and meant the sailors were dependent on more able bodied volunteers.
In 2007, the club became a recognised Royal Yachting Association (RYA) Training Centre and the RYA announced that Rudyard Sailability was to be its first National Centre for Excellence and Education. As a result, a modest planning application was submitted to improve facilities – its refusal was unexpected.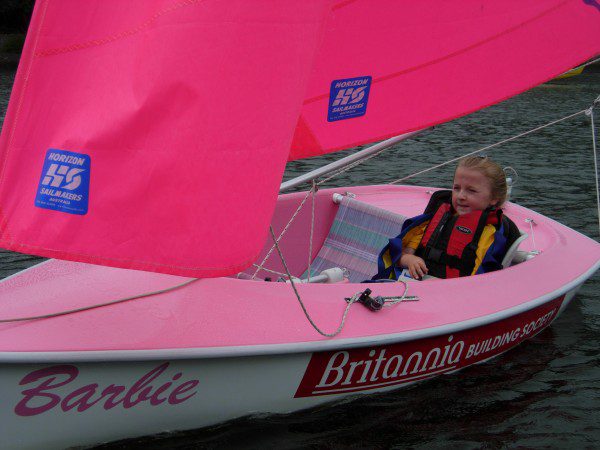 Following numerous further planning applications, an appeal and professional mediation, it seemed that the new boathouse might finally be on the horizon. However, at the end of 2010, the club's shed had to be demolished and the boats had to go into storage. The disabled sailors were left high and dry. The need to build a suitable alternative became urgent.
Work started on the new boathouse in 2011 and is now in full swing. However, with funding only available for specialist work, volunteers have had to take on labouring work themselves.
Emma Rigby is one of the members of Rudyard Sailability who has been helping on site throughout the building project. Emma lives with cerebral palsy and explains her passion for the charity.
"I started at Rudyard Sailability three years ago and I will be in the group for a very long time – I hope so anyway. I love every minute of it, because being in Rudyard Sailability, I feel amazing. I have done so many different things that I never thought I could do in a million years.

"No one can understand what being able to sail means to me. When I take to the water it is amazing. And when I was able to take to the water for the first time on my own – wow! I will never forget that day. I can now take people out on the lake. It is the best feeling in the world to be able to put something back into our group."
It is hoped that the new boathouse will be completed in 2012, but this very much depends on funding. One thing's for sure, the members of Rudyard Sailability will not stop working and fundraising until it's finished…
Disability Horizons
You can find out more at www.rudyardsailability.org.uk!