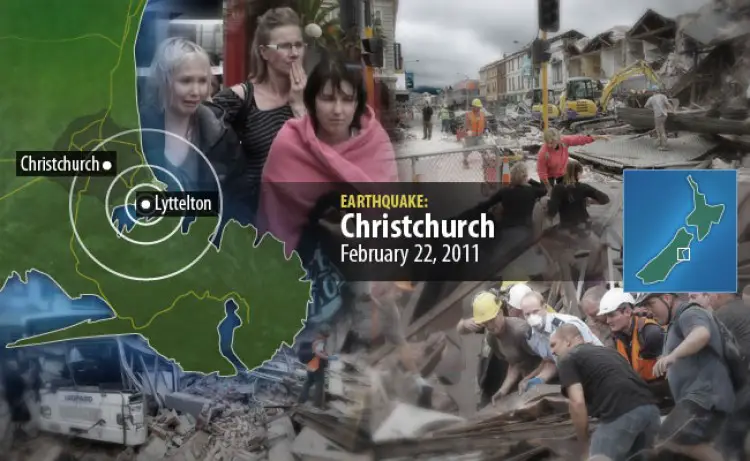 Lifestyle
My life after the New Zealand Earthquakes
New Disability Horizons contributor, Hine Moke, tells us how the earthquakes in Christchurch, New Zealand, affected the accessibility of a city ravaged by natural disaster.
22nd February 12:51pm is a date and time I shall never forget! My peaceful city, Christchurch, New Zealand, was broken beyond my wildest dreams during a series of earthquakes.
9 months have passed and my hometown is stronger than before as us Cantabrians (people living in the region of Canterbury) rebuild our city, our future and our culture.
Kia Ora (Māori for Hi), my name is Hine Moke, and I'm a proud born and bred Cantabrian living in Christchurch, New Zealand. I have cerebral palsy, and living with this disability during these past nine months has forced me through a strong period of self-discovery and growth.
My life before the earthquakes was, well, dull! I would moan if I had to commute from the southern side to the northern side of Christchurch just to get somewhere that was remotely accessible! It's about 10km from one side of the city to the other and pre-earthquake this journey took about 1 hour and 15 minutes, and post- earthquake, around 2 hours as I was dependant on accessible zigzag footpath detours using my powered wheelchair.
But in the plain sense of things, what I have got to moan about is that I lost my fully accessible barrier-free flat. It was a 3 bedroom, 2 bathroom multi-storey Christchurch City Council social housing flat. Sadly it split in two, and had raw sewage pouring from the ceiling. It was also near AMI stadium, the home of rugby in Christchurch, where I was a regular season ticket holder to the games!
I didn't lose anybody close, only friends I knew through talking to them whilst going about my life in the Central Business District (CBD), which was badly affected by the earthquakes. The CBD is my favourite place in Christchurch because I felt an equal compared to other parts of the city that have generally good access. I have just been back to the CBD and the Cashel Mall (a city constructed after the earthquakes using shipping containers) where container shops have good level access in the entrance as well as easily visible signage. There are some minor access issues we are working on resolving with assistance from the Canterbury Earthquake Recovery Authority (CERA) and the Christchurch City Council. I'm also part of an access committee for the Cashel Mall, members of which are impressed by what access features have been put in place so far.

The CERA has set up a community forum consisting of 40 community representatives from all walks of life. These community groups help CERA to connect with the community and ensure that Christchurch city and the surrounding areas have a voice in business infrastructure and community well-being. Community member Ross Brereton, Chief Executive of Disabled Persons Assembly, was one of the members who helped to put forward a submission which stressed the importance of universal design and making sure Christchurch is fully accessible for tourists and residents.
I personally believe Christchurch can be fully accessible and our communities' attitude towards people with disabilities can change with the rebuild!
Christchurch was the first city in New Zealand to have accessible buses, which has greatly helped the Christchurch and Canterbury economy. The accessible buses have also helped all members of the community. Christchurch city can be accessible and inclusive!  After all, there is always more than one way to achieve and objective, and fortune favours the brave!
In January 2011, Christchurch was the first city outside Europe to host the Paralympic Athletic Championships. Let us not just see disabled people as sport personalities, but also as valued members of society who can contribute equally without physical or social barriers
By Hine Moke
If you have a story to share about your life, email us at editor@disabilityhorizons.com, or follow us on Twitter and join us on Facebook.