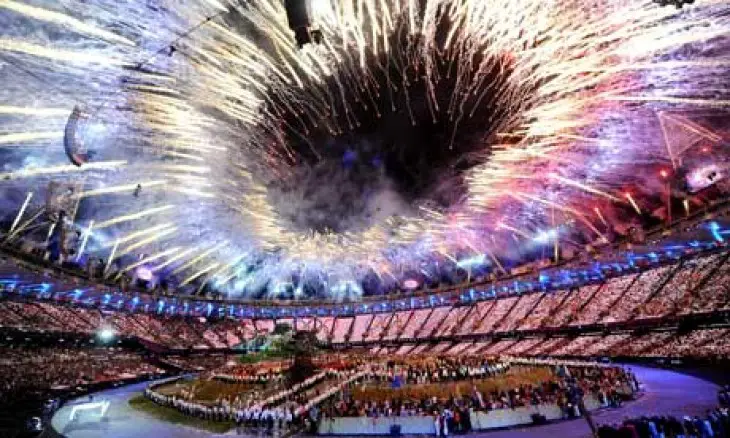 It is Saturday 28th July 2012. The "day after the night before" when my home city of London put on a spectacular show to officially open the extraordinary global carnival that are the Olympic Games.
As a born and bred Londoner who grew up a stone's throw from the Olympic Stadium, I watched Danny Boyle's masterpiece of an opening ceremony on a big public screen in London's Broadgate Complex with a massive sense of pride and awe.
Nonetheless, pride and awe aside, here at Disability Horizons we have work to do! Back in 2005, on a balmy night in Singapore, London was awarded the games on the basis of various promises, one of which being that London 2012 would be an Olympic Games open to everybody. Over next couple of weeks, Martyn and I will put this promise to the test.
We know that the ability to watch events is just one aspect of this promise, and many key questions relating to legacy and the impact on future generations of disabled people remain to be answered. But for now, let us focus on making sure that the festivities of the next two weeks are genuinely open to all.
I'll be watching events at the Olympic Stadium, the Basketball Arena and the Eton Dorney Rowing Centre, and Martyn will be heading down to the Excel Centre to watch some Greco-Roman wrestling. We plan to both solely use public transport to get around the various venues dotted around London and put accessibility to test in the best (and most fun) way we can. Between us, we're going to have to use a mix of London Underground, National Rail, Docklands Light Rail and Olympic Shuttle buses, along with good old fashioned wheeling in our chairs. So let's see what happens!
If you are going to watch a London 2012 event it would be great to hear from you. We want to collect as many views and opinions as possible to see if the organisers have delivered on their promise of an accessible and inclusive games!
By Srin Madipalli
Check out…
• London Underground's attempt to improve accessibility.
• 10 accessible London attractions.
• 5 top tips for using accessible travel in London.
Get in touch by emailing us at editor@disabilityhorizons.com, tweeting us at @DHorizons, messaging us on Facebook or leaving your comments below.