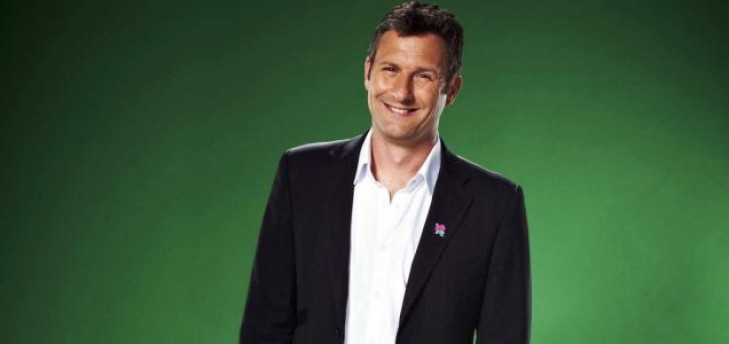 Alternative Paralympic highlights programme, The Last Leg with Adam Hills, airs on Channel 4 every evening at 10.30pm. Disability Horizons contributor, Emma Purcell, gives her view of this comedic offering.
Presented by Australian comedian Adam Hills, who has a prosthetic leg, and fellow comedian Josh Widdicombe along with sporting and celebrity stars, The Last Leg provides a comedic take on the day's Paralympic events.
The unique quality of this show is its humour bringing a lighter element to the Paralympics and disability. As a young disabled person myself – I have cerebral palsy and am visually impaired – I've grown up using my disability as a positive and enjoy making jokes about it.
Rounding-up the events of the day with clips and quotes, the show changes the perspective of topical moments drawing out the humorous element in them. For example, Josh Widdicombe jokes;:"I don't think this is a way to treat a Paralympian" before showing a clip of a dwarf powerlifter warming up by being slapped on the cheeks by his coach as though he was a cute child!
The show explains "what you can and can't say about Paralympics" and what the line is between joking about disability and being offensive. It highlights the idea that disability shouldn't be a taboo subject and it can be discussed in a comedic way. A brilliant example of this kind of humour is when, during the first show, Adam Hills makes a bet with a Paralympic reporter, who also has prosthetic legs, that if GB wins, he will paint a Union Jack and bulldog on his leg.
Overall the show illustrates that having a disability doesn't stop you achieving. Wide coverage of a number of disabled presenters in comedic roles, working to create a young and relevant show, brings more awareness to the idea that disabled people can accomplish just as much as everyone else.
Another element that makes the programme entertaining is the Paralympic sport demonstrations. For example, in the first episode cricket legend, Andrew Flintoff, is taught some of the tricks used in blind Judo. These segments are an excellent way to show people how the different Paralympic sports work, particularly in relation to the disabilities, and reveals strategies and techniques used by athletes. Plus, it's funny to watch the celebrities make fools of themselves!
Further humour is derived from the often bizarre and ridiculous questions posed by viewers, usually able-bodied. One person tweeted: "In the dressage, is it the rider or the horse who's disabled?" For me, I thought it was hilarious, but from their point of view it seemed a quite sensible question. The show hopefully demonstrates both the ignorance that some people have about disability, but also the idea that you should be able to ask questions and talk openly about it.
Overall, for those who haven't seen The Last Leg with Adam Hills, I would recommend you watch it. If you want more knowledge on the Paralympics, backstage gossip, updates on results or just a good laugh in the evenings, then this is for you.
By Emma Purcell
Check out…
• Our definitive guide to the Paralympics.
• The Opening Ceremony: pictures from inside the stadium.
Let us know how you're celebrating the Paralympic Games and what disability sport you're involved in – email us at editor@editor@disabilityhorizons.com, tweet us @DHorizons or send us a message on Facebook. Share your experiences with our community for a monumental Summer 2012!