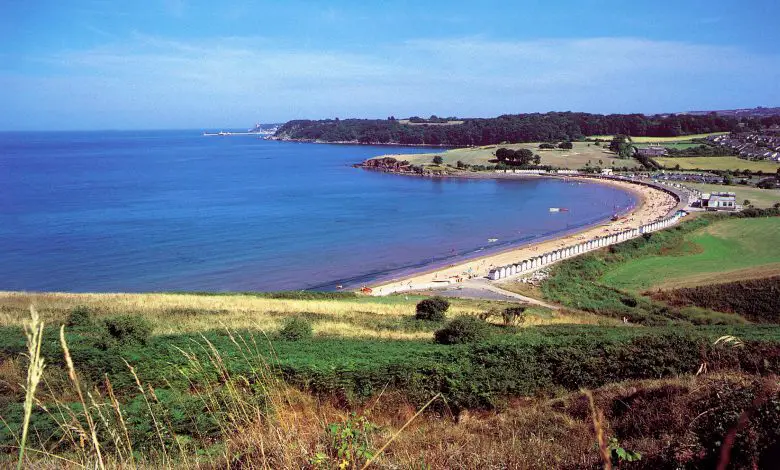 Steph Fairfoul works for Enjoybedandbreakfast.com, a small, independent travel website committed to bed and breakfasts and guest houses. Here she shares with us 5 accessible walks across the South West of England, and the best places to stay.
I wanted to share my pick of the five best woodland trails, country walks and coastal strolls in the South West – my personal stomping ground – that are accessible to everyone.
Limited mobility shouldn't mean that trails are off limits. Everyone who loves the great outdoors and beautiful views should be able to enjoy them, and these accessible paths are the perfect way to experience it in the South West. So get ready and get out into the fresh air!
1. Burrator Reservoir, Dartmoor National Park, Devon
Burrator Reservoir, a Victorian dam, is situated on the south side of Dartmoor in the heart of Devon's countryside. This walk follows part of the old railway line from Princetown to Plymouth. I love the clash of old industrial revolution workings with nature.
Once you get on the path, there are beautiful accessible viewpoints over the Burrator dam and reservoir. The trail runs for approximately 3km there and back on a smooth path. There's also accessible parking, pick up points and toilets along the route.
For more detailed info check out this Burrator Reservoir Access Map.
Need somewhere to stay? Caledonia Guest House, in Plymouth, is close by.
2. Hawkers Cove to Stepper Point, Padstow, Cornwall
Stepper Point – topped by the locally known 'daymark' which is a stone tower erected to guide seafarers – sits proudly on the Atlantic coast in Cornwall. This is an easy going trail through beautiful farmland out to the estuary following along the famous coastal path.
There is disabled parking and toilet facilities at the start and South West Coastal Paths can also organise Tramper hire (an all-terrain mobility scooter) if required. You can take in the fresh sea air for 3km with a mix of grass and stone paths before you reach the beautiful Stepper Point which has stunning views out to sea.
For a detailed accessibility map see Stepper Point Walk.
Need somewhere to stay? The Treglos Hotel, in Padstow, is nearby.
3. Studland Village to Old Harry, Jurassic Coast, Devon
Take in the natural beauty of the Jurassic Coast on this slightly more challenging 6km trail. The circuit takes you to Old Harry Rocks – beautiful eroded chalk cliffs rearing out of the sea – and back again. There are view points, cafes and a few pubs along the route for a cheeky beer. The path is generally flat and smooth but a couple of areas are a little uneven.
For detailed accessibility route see Studland Village to Old Harry.
Need somewhere to stay? Try Rosscourt Guest Accommodation, in Bournemouth.
4. Cardinham Woods, Bodmin, Cornwall
Cardinham Woods is a stunning area of natural beauty full of wildlife. There is a picturesque and accessible 3km walk to Lady Vale Bridge named after the 12th Century chapel that once stood there. Parking, disabled toilets and plenty of picnic areas make it a perfect spot for an accessible day out. The route has also been recognised by The Field Fare Trust, who endeavour to make the countryside accessible for all.
For a detailed map see Cardinham Woods.
Need somewhere to stay? Head to Lower Barn Bosue, in St Austell.
5. Shapwick Heath Nature Reserve, Somerset
For a real stroll with nature try Shapwick Heath, a beautiful wetland reserve and a great place to see wildlife. There is a lovely 2.5km trail up to Meare's Hide – a great spot to watch birds – which is happily accessible by wheelchair.
The ground is flat, but in places can be a little rough and is probably best suited to powered wheelchairs. For even more of a challenge, you can follow the circuit of the old railway path for around 5.5km from Shapwick to Meare and back again. There's plenty of accessible parking at the entrance of the nature reserve.
For detailed access information see Shapwick Heath.
Need some where to stay? Stay the night at Wick House B&B, in Taunton.
Enjoybedandbreakfast.com believes strongly in equal opportunities, that's why they recently launched a hand-picked collection of accessible bed and breakfasts exclusively for disabled travellers.
By Steph Fairfoul
Check out…
• Our Travel Zone and holiday discounts with Enable Holidays and Accessible New Zealand.
• 10 accessible London attractions.
• Martyn's Epic European Disability Road Trip.
We'd love to hear about the accessible holidays you've been on, so get in touch by emailing us at editor@disabilityhorizons.com, messaging us on Facebook, tweeting us @DHorizons or leaving your comments below.