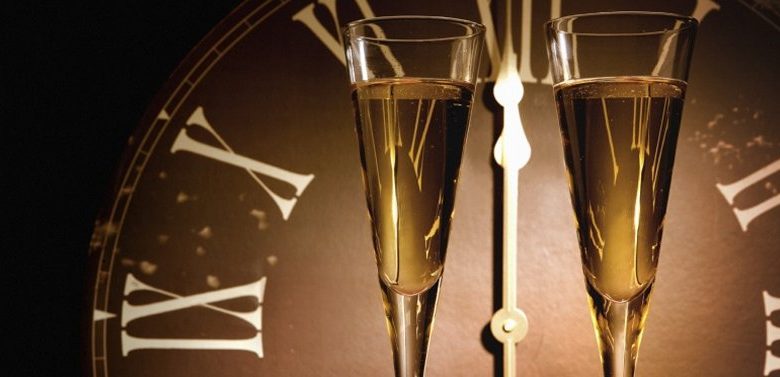 If you're wondering what to do for New Year's Eve, whether your preference is to party hard or hide away as the countdown draws closer, now is the time to plan. So why not bag yourself some party or chill out time at one of these top picks for a New Year's Eve break, as chosen by Steph Fairfoul, from Enjoybedandbreakfast.com?
Hideaways
If you aren't a massive fan of New Year's Eve (I'm normally in bed by 10pm!), the weekend still provides a good excuse for getting away. Here are a pick of holiday hideouts, where you can chill out and forget all about the party season.
Epchris House – Ifracombe                         
Nestled at the foot of the Torrs in the Wilder Valley, Epchris Guest House is set in one of Ilfracombe's most beautiful and tranquil locations. With the town centre and seafront just a ten minute walk away,  you can enjoy the best of both worlds on your New Year's break.
Beautifully restored, the B&B offers comfortable accommodation and a great base to unwind in North Devon. The ground floor suite – with private entrance and patio area – has been assessed as suitable for assisted wheelchair users by the National Accessible Scheme (NAS).
Check out the Visit England website to find out more about the National Accessible Sheme.
Falstone Barns – Hexham, Northumberland

The 5* Falstone Barns is a unique holiday experience, offering the opportunity to get away from it all and relax on a fantastic private estate in Falstone village, near Kielder Water. Surrounded by 38 acres of woodland and meadow, it's an oasis in the heart of Northumberland.
Each of the rooms are designed with luxury in mind, and guests can open a bottle and settle in by a log fire to watch TV or admire the amazing views from the windows.
The Versace Glamour apartment, sleeping up to four guests, has been adapted for wheelchair users. It is worth calling ahead to discuss your requirements prior to making a reservation (01434 240251).
Party hard
If you like to be in it for the long haul, seeing New Year's Eve into the wee small hours, then these party breaks are ideal for you.
The Allendale Tar Bar'l Ceremony – Allendale, Northumberland
For something completely off the wall and different, nothing could beat the Tar Bar'l Ceremony. The small village of Allendale, nestled in the heart of Northumberland, comes to life on New Year's Eve with their traditional ritual that has to be seen to be believed! A big band plays whilst a procession of 45 local men in traditional costume with blackened faces (also known as Guisers or tar barrel carriers) carry whiskey barrels of hot tar on their heads into the market square where a bonfire is lit. "Be damned to he who throws last", they cry out, as all 45 barrels are thrown into the fire in a spectacular, exhilarating and explosive finale! This quirky custom has pagan roots and brings swarms of people to the village to join the local revellers.
Allendale marketplace is cobbled in places, so may not be suitable for all wheelchair users. There are disabled parking bays in the village, but these get snapped up fairly quickly. The pubs have disabled toilets, but be prepared for it to be crammed. If you decide to travel, it may be worth going with an able-bodied friend who can drive, drop you off and find somewhere close by to park, whilst you get into the party spirit!
Need somewhere to stay? The multi award winning 5* Hytte Holiday Cottage, in neighbouring Hexham, is perfect for a group or family stay, sleeping up to eight guests. This Norwegian-style log cabin with a grass roof boasts an open-plan living/kitchen area, sauna and hot tub. It has NAS Access Exceptional awarded facilities, making it an ideal choice for a knees up in Northumberland.
Newquay fancy dress party – Newquay, Cornwall
Newquay's annual New Year's Eve fancy dress party is a little wacky and very ostentatious, but a guaranteed laugh. Hundreds hit the streets in their finest, most outrageous get-up to bring in the new year. With live music to boost the carnival fever and plenty to eat and drink, the festival takes over the town, with a final countdown at Central Square. If you'd like to see 2012 go out with a bang, there's also an impressive fireworks display at the Harbour.
Need somewhere to stay? Roper's Walk Barns, in the nearby village of Mount Hawke (approx 10km from Newquay) have been NAS assessed by Visit England as suitable for both independent and assisted wheelchair users. Their stunning converted self-catering barns provide the perfect stay for a group of friends over New Year's Eve.
Hogmanay Festival – Edinburg, Scotland
World renowned and now in its 20th year, up to 80,000 revellers are expected to descend on Scotland's capital for the three-day Hogmanay festival. A series of processions, concerts, street parties, live music and fireworks make this one hell of a shindig. A little wacky, but for something completely different during the day, head to an event dubbed Edinburgh's Dogmanay, where you can watch Alaskan malamutes, Canadian Eskimo dogs and Siberian huskies competing in sleigh races!
The processions, concerts, day time events and fireworks should be easy to access with ramps, toilets and parking all available. The street parties, however, get pretty jam packed, so it is worth having a read over the Hogmanay's access info before you travel, in order to decide which parts of the party are best for you.
Need somewhere to stay? Queens Guest House is an elegant and beautifully furnished town house in the centre of Edinburgh. It overlooks Queens Gardens, a place where Robert Louis Stevenson took walks as a boy and was inspired to write Treasure Island! Room 5, a modern and contemporary double, has been adapted for wheelchair access and graded as suitable for assisted wheelchair users by Visit Scotland.
To find out more about Enjoybedandbreakfast.com, visit the website.
By Steph Fairfoul
Check out…
• Last minute accessible Christmas breaks.
• Winter wheelchair fun in Brighton.
• Accessible Paris?
What are you going to be doing for New Year's Eve? We'd love to hear about it. Get in touch by emailing us at editor@disabilityhorizons.com, tweeting us at @DHorizons or messaging us on Facebook.