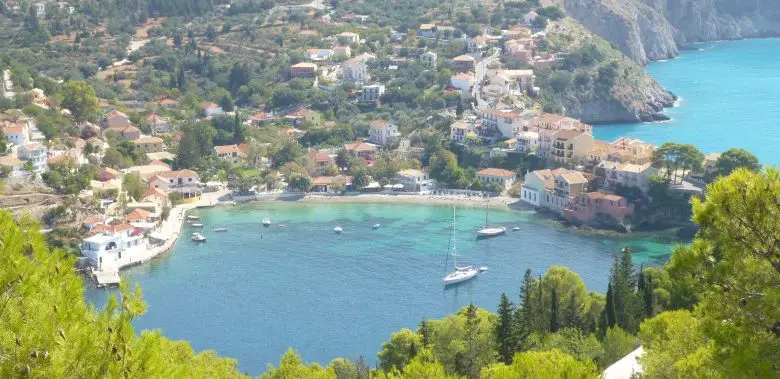 New Disability Horizons contributor, Kate Bennell, who is visually impaired, tells us about her recent trips to the Greek Islands Corfu and Kefaloni, from walks in the mountains to traditional Greek food.
Even with very limited vision I still love to travel, to meet new people, see new places and gain new experiences.
So, this year I decided to visit two of the Greek Ionian Islands; Corfu (in May) and Kefalonia (in October). Both holidays were really relaxing and I was in luck with some lovely warm weather.
In Corfu we stayed in a villa above the village of Kilami, on the north east side of the island.
During my week there, I took a few walks up the side of the mountain near where we were staying. This was interspersed with some time spent sunbathing, listening to audio books and enjoying the scent of the beautiful spring flowers.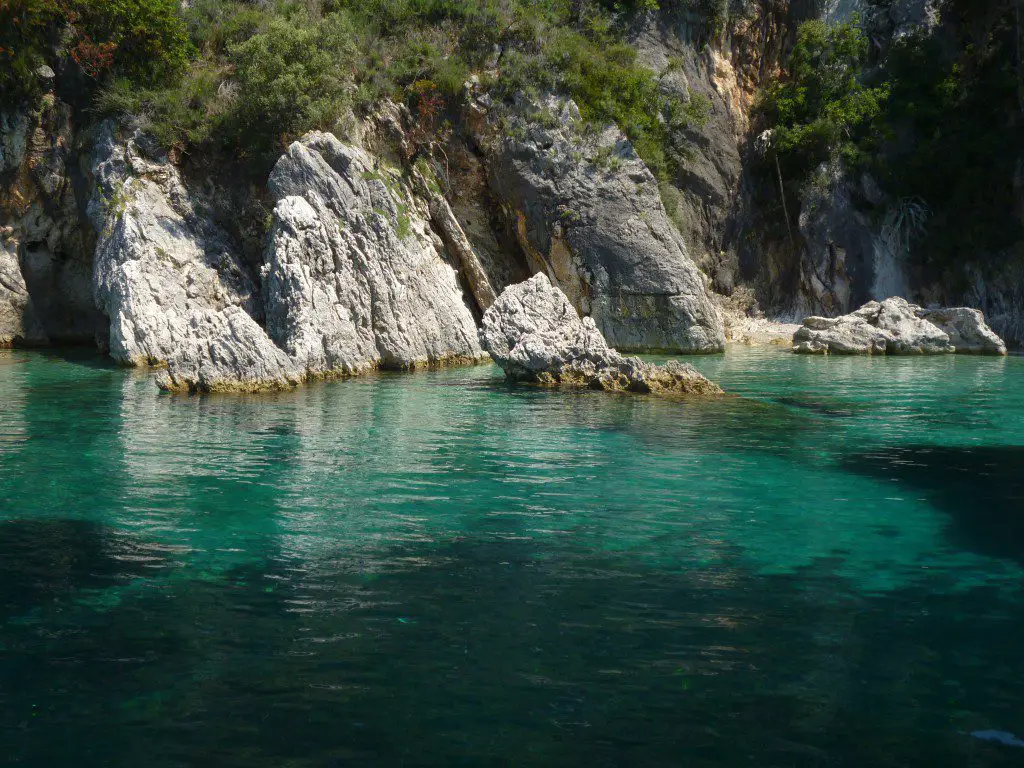 I also headed out on a boat trip from Kassiopi, calling at Kouloura, Nissaki, and St Stephanos. Viewing the scenery of the islands from the boat was a lovely experience that I shall never forget.
However, my first impressions of Corfu town were not great; it was very busy with lots of people and traffic bustling around. But, once we got into the centre of the town and the Esplanade Square, it was easier to navigate and a great place to stop for a cool drink.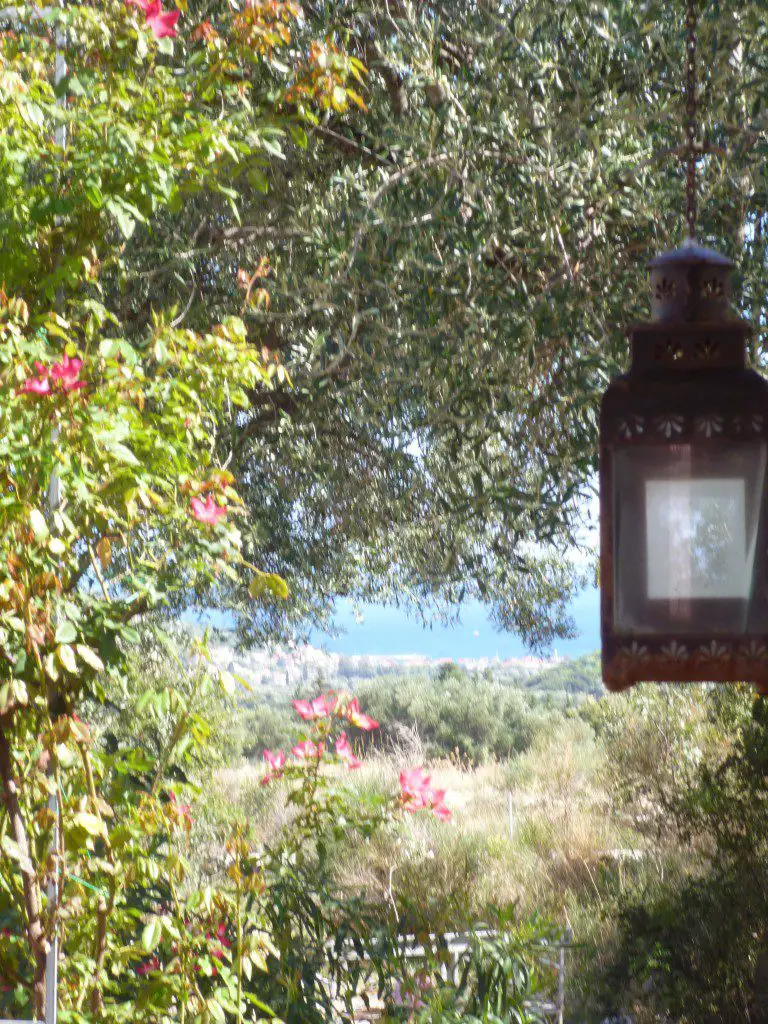 I travelled to Kefalonia with five very close friends. There we rented a comfortable villa in Agia Efimia. My white cane was very useful around our villa as it was spread over three floors with rather narrow and bending staircases.
Kefalonia was mostly destroyed by a huge earthquake in 1953, so there are not many historical buildings to visit on the island as a whole. Its capital, Argostoli, is a small port and, in comparison to Corfu town, was quieter and easier to wander around.
Fiscardo, which includes a harbour, was not affected by the earthquake so was filled with people bustling around, making it harder for me to navigate. The small town of Assos, on the other hand, was a lot quieter and prettier… with a Venetian fortress up on the top of the hill and stunning coastal scenery.
Although my vision is limited, I was still able to enjoy the colours of the sea and views of the landscape as the whiteness of the beaches stood out vividly against the different shades of the blue sea. I loved watching the stunning sunrise over the sea from my bedroom window.
We also took a cave trip at Melissani where there is an underground lake. I was able to touch the stalagmites and stalactites as we went down into the cave. It was lovely listening to the echoes of the boatman's whistle in the cave.
The people of Kefalonia were very kind and helpful. I found that wherever I went, as long as I took my white cane with me, people would step aside to allow me to pass, or indeed offer help if they could. Most people I dealt with on both islands spoke good English, which was a great help.
Greek beaches
The beaches in both Corfu and Kefalonia were challenging. Getting onto the beaches often involved going down steep stairways, which I found I could only manage to do with the assistance of two friends. The beaches, being stony rather than sandy, weren't ideal for a white cane user, as the cane inevitably got stuck between the stones.
Greek food
The Greek food was delicious, everywhere we went, and I found that the use of herbs in dishes, particularly the fresh mint and oregano, made the meat dishes very tasty and interesting. I am a big fan of Greek cooking and so it was great being able to taste some new amazing Greek cuisine and wine.
Whilst staying in Corfu, I found a wonderful Greek dish called Pastitsio, which is a baked pasta dish that uses beef and white sauce. I also couldn't get enough of the much-loved delicacies Lamb Kleftiko and Baklava. I also found a fantastic restaurant near our villa in Corfu, The White House.
However, as someone who really enjoys music, I did find the Greek music played in most restaurants rather monotonous. But as a whole, both islands were very quiet and peaceful.
My lasting memory of Corfu will be the beautiful scent of the roses. My memory of Kefalonia will be the feel of the stalagmites in the cave and the colour of the sea.
By Kate Bennell
Check out…
• Accessible holidays in Tenerife.
• Adventuring from the norm in Oslo: part 1.
• Martyn Sibley's Epic European Disability Roadtrip: part 1.
We want to ensure that all Disability Horizons readers have as much accessible information about their chosen destination as possible. So, if you have a trip to tell us about, get in touch by emailing us at editor@disabilityhorizons.com, messaging us on Facebook, tweeting us @DHorizons or leaving your comments below.