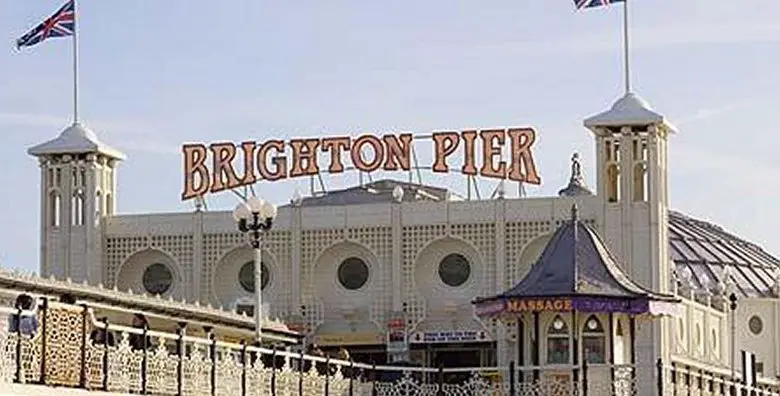 Blogger, Marina B, travels the world and the UK documenting her experiences and the accessibility of each destination as she goes. Here she shares her tips on accessibility in Brighton.
Brighton beach might not sound ideal in winter, but it has its advantages (as long as you're wrapped up) as you are likely to have the beach to yourself! Accessible wheelchairs to use on the beach are available every day of the year, and are rarely booked out during the winter. Call the Seafront Office on 01273 292716 to make a booking. They are free to use, all they require is proof of I.D. and a £25 deposit.
Brighton and Hove promenade and pier
I love going for wheelchair walks along the promenade, eating chips and watching the seagulls from the pier. There are sloping walkways down to the promenade, although this may be difficult to ascend without assistance.
Access to the promenade is level in both Brighton and at the Hove end. Numerous disabled parking bays and disabled toilets (RADAR key required) can be found all along the seafront. There is level access all along the pier and two disabled toilets (RADAR keys are available at the cafe). They also have Braille menus.
Brighton wheelchair bike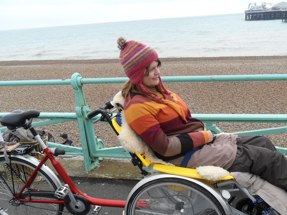 I'm often seen gliding along the promenade (when it's not raining or blowing a gale) on a Duet Wheelchair Tandem. To hire one you just need to send them an email. Notice that booking is essential. You'll need a strong person to peddle you both along the miles of seafront cycle path between just before the Pier all the way to Hove Lagoon. For other opportunities to hire a Duet Wheelchair Tandem in the UK see my post on where to rent a wheelchair tandem in the UK.
Brighton wheel
The Brighton Wheel is fully wheelchair accessible. Disabled adult tickets are £6.50 and disabled children tickets are £5, while carer tickets are £4.
Great food in Brighton and Hove
Sitting by the fire at Stanmer House, having hot chocolate or afternoon tea, is a good winter warmer. Or you can try some gourmet vegetarian nosh at Food For Friends (mention you're a wheelchair user when booking so they can be ready with the ramp). I also love the tasty Italian food at Carluccios, the fabulous sea views at Alfresco and the Latin American menu at Las Iguanas.
Accessible ice rink in the Royal Pavilion gardens
Going for a trundle in the beautiful Royal Pavilion gardens, or even whizz around the ice rink, is fantastic! The Royal Pavilion ice rink is fully accessible to wheelchair users, although off-peak sessions (when the rink is quieter) are encouraged. You must be accompanied on the ice by a competent skater, who can skate for free.
St Anne's Well Gardens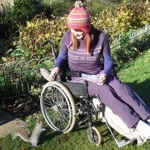 This park provides a wonderful wheelchair walk at any time of the year. There are surfaced paths (there are slopes as well as level parts, so a strong assistant is needed for some areas), disabled toilets (RADAR key needed), the Garden Cafe, fabulous kids playground, a pristine bowling green, tennis courts, sensory garden, fish pond, lots of birdlife, beautiful trees and friendly squirrels (just don't let them mistake your finger for a peanut). Visit the Disabled Access Parks website for more information on accessibility.
Accessible entertainment in Brighton
The booking office for the Brighton Dome theatre and music venue has a fabulous push button door, which makes life easy, and a lowered booking desk for wheelchair users. The venue is fully wheelchair accessible and offers free tickets for carers depending on availability.
The Theatre Royal has some wheelchair accessible seating and a disabled toilet in the foyer. Depending on availability, they also offer free carer tickets, so enquire when booking.
The Duke of York Cinema, Komedia and the Brighton Centre are all also fully accessible.
Accessible Brighton and Hove accommodation
Fancy a Brighton and Hove winter wheelchair mini break? A fantastic access guide to Brighton and Hove can be found on Visit Brighton's website. There's also plenty of helpful accessibility info at Brighton's tourist office or on the Visit Brighton website.
By Marina B
Visit Marina's Wheel Travel Blog to see more of her travel experiences.
Check out…
• Accessible New York City.
• Last minute accessible Christmas breaks.
• Accessible Paris?
We want to make sure that all Disability Horizons readers have as much accessible information about their chosen destination as possible. So if you have a trip to tell us about, get in touch by emailing us at editor@disabilityhorizons.com, messaging us on Facebook, tweeting us @DHorizons or leaving your comments below.