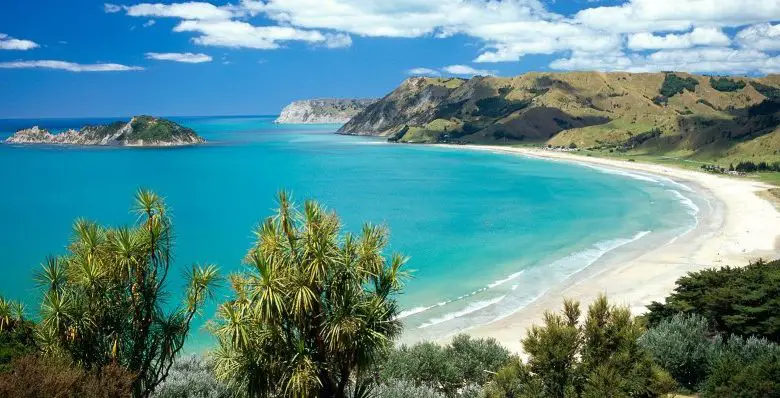 Ever wanted to visit New Zealand? My name is Toyah Wordsworth and, in 2011, I was able to go on the holiday of a lifetime to New Zealand (along with my personal assistant, Magda, as I have ataxia) using Kiwi Accessible Tours.
It's not somewhere I ever envisaged being able to go to, but it it was all made possible after winning the Jerry Farr fellowship from AtaxiaUK. Ataxia UK works in two main ways: funding research into finding treatments and a cure for ataxia, as well as supporting people through a range of services.
This fellowship has been made possible by the generosity of friends and family of Jerry Farr, who passed away in August 2007. Jerry was diagnosed with Friedreich's ataxia at the age of nine, but that didn't stop him enjoying an action-packed life.
He travelled all over the world, taking in the sights of places such as Paris, the Philippines, Australia, China, Morocco, Norway, Sri Lanka and Florida. According to his brother, Jerry remained "determined, positive, focused, energetic, loving and fun" throughout his life.
This memorial fellowship is a way for Jerry's spirit of adventure and love of travel to live on, through the experiences of others. As the winner in 2010, I received £5,000 for myself to be accompanied by my PA. This money was to cover all the pre-agreed costs of a trip.
I made contact with Accessible Kiwi Tours in early 2010, when I needed to gather information regarding the tour so I could complete my application form for the competition. There were different tour packages to choose from in order to suit individual needs, all of which included booking suitable accommodation and the use of an accessible vehicle.
When finding out I had won the award I was so excited… although nervous at the same time. I got straight to my computer to email Accessible Kiwi Tours to tell them. Ataxia UK paid directly to Accessible Kiwi Tours, who were really helpful. So, after a lot of planning, it was time to set off…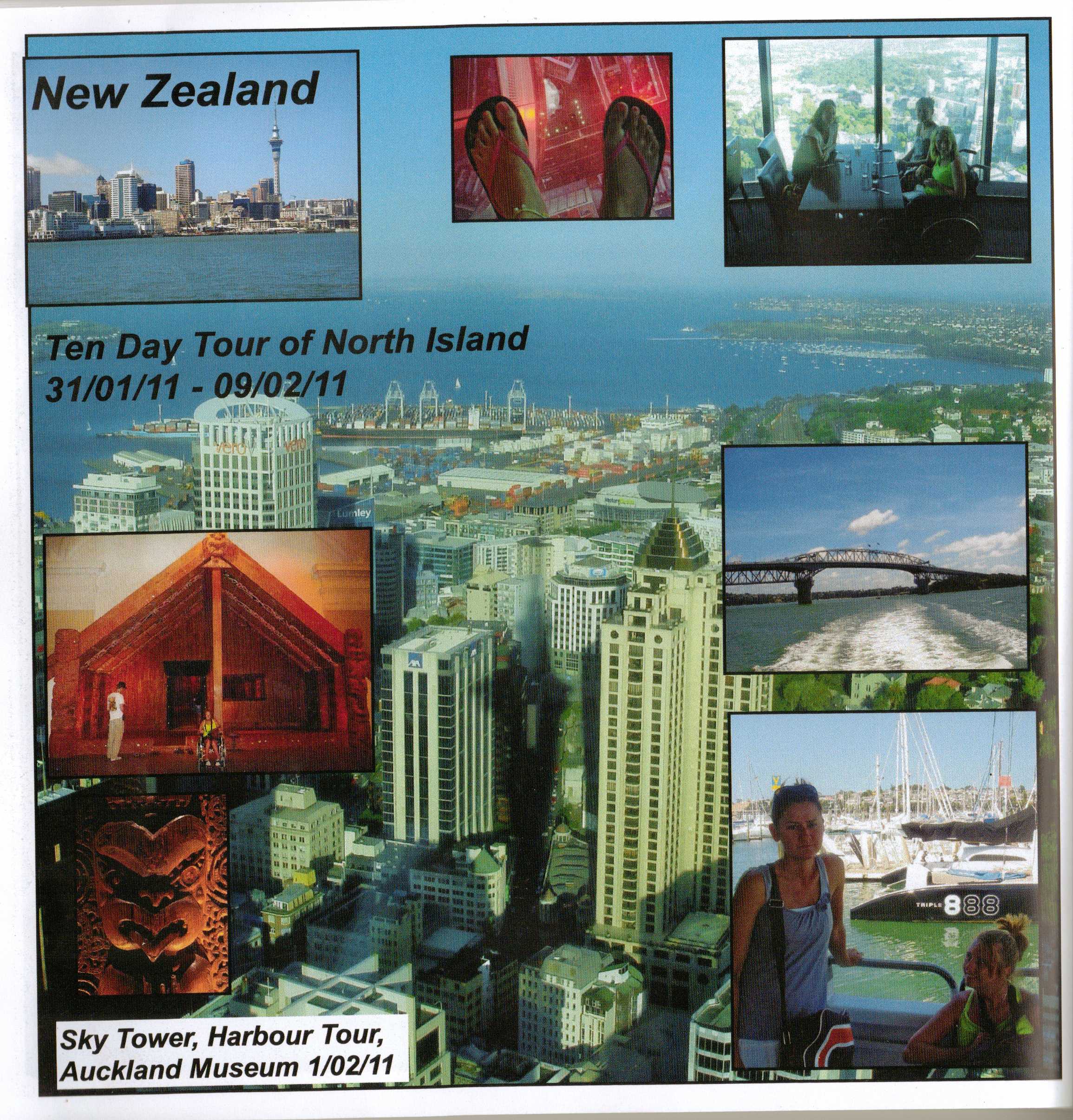 After arriving at Auckland airport, we were met by our tour guide, Kas, who was extremely helpful and very knowledgeable about New Zealand; including knowing where all the accessible toilets are. Kas took us in her accessible minibus (in which we travelled for the whole tour) to the Rydges hotel, located in the city centre.
After unpacking some of my belongings, we went for a drive around the city centre and along the harbour to check out the views in this very vibrant bustling city. Afterwards, we went to the Sky Tower, where we had a lovely meal in the revolving restaurant, which has a 360° view. The tower is one hundred and ninety meters up, and as you can imagine, the views were fantastic. We then went into the casino, which is situated in the same building. Once there, I actually won some money!
The next day, during the morning, we went on a harbour cruise. In the afternoon we visited the Auckland Museum, which is based in one of the country's finest heritage buildings. The museum is also a war memorial and site of commemoration for all of the New Zealanders lost in war. The permanent galleries are based over three floors, but there are lifts and ramps.
The following day we departed from our hotel and prepared for the journey to our next destination, Coromandel Bay. On route we stopped to have a look at Kelly Tarlton's Sealife Aquarium. This was a vision created by the man himself, Kelly Tarton, who was a Kiwi adventurer and wanted to share his love of the ocean with others.
Inside you can go within an arm's length of sub-Antarctic penguins and watch them in a natural environment; they were really cute and quite funny. We were also able to see sharks, turtles, and giant stingrays on a moving walkway.
In Coromandel Bay we spent time during the day relaxing on the beach, along with a little sightseeing. In the evening we went to a quaint little restaurant called Coromandels.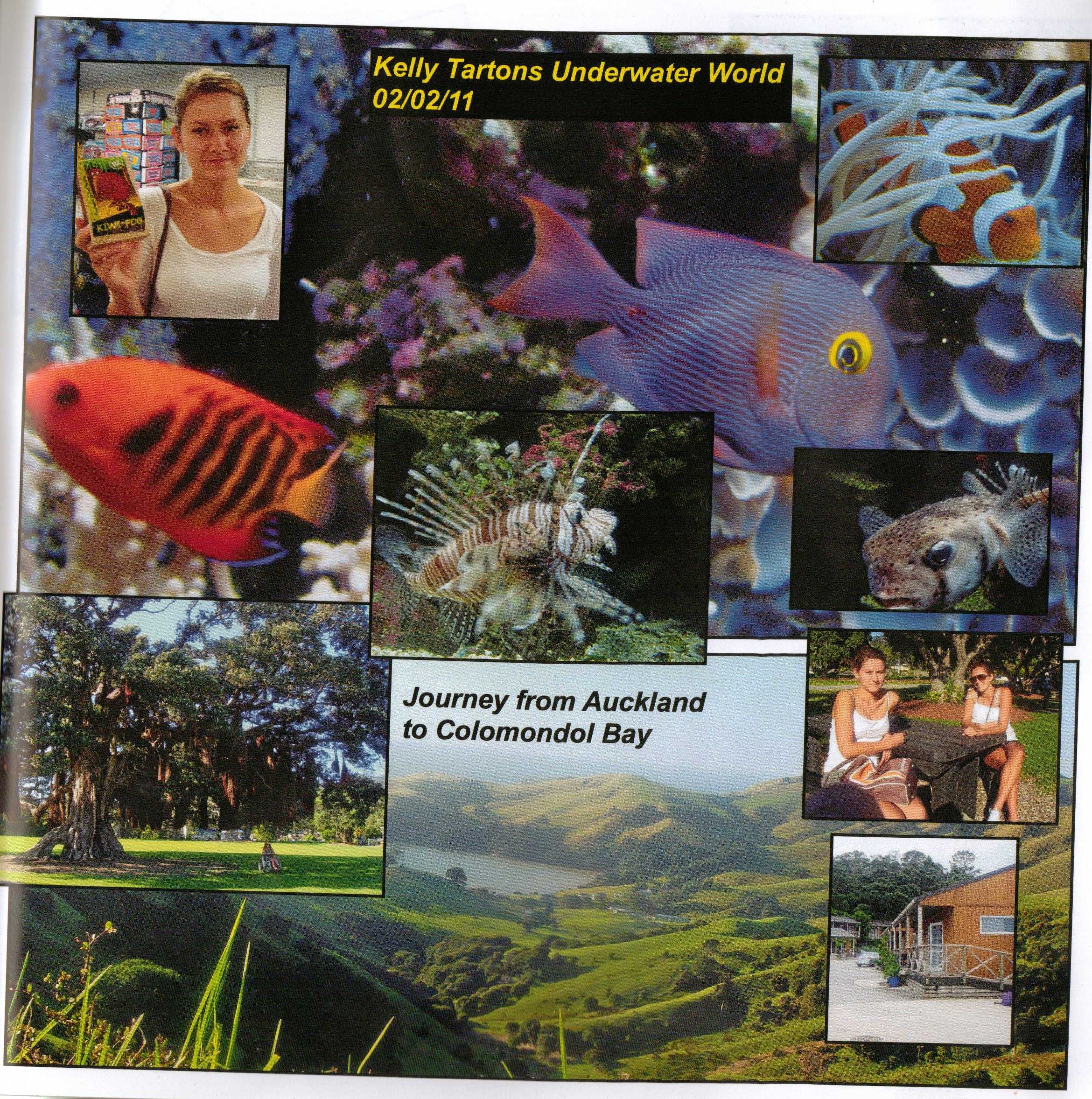 Touranga and Mount Maunganui, in the Bay of Plenty, were on the agenda for the next three days. Mount Manganui has a subtropical climate, has lots of palm trees and around one hundred shops. The beach was lovely and very relaxing. It was especially pleasant when the life guards were having a competition, as the life guard championships are held here. It is a fantastic place where you can go kayaking, go carting, and swimming with dolphins. In the evening they put on a typical Kiwi barbeque for dinner. There is also a hot salt water pool opposite the hotel.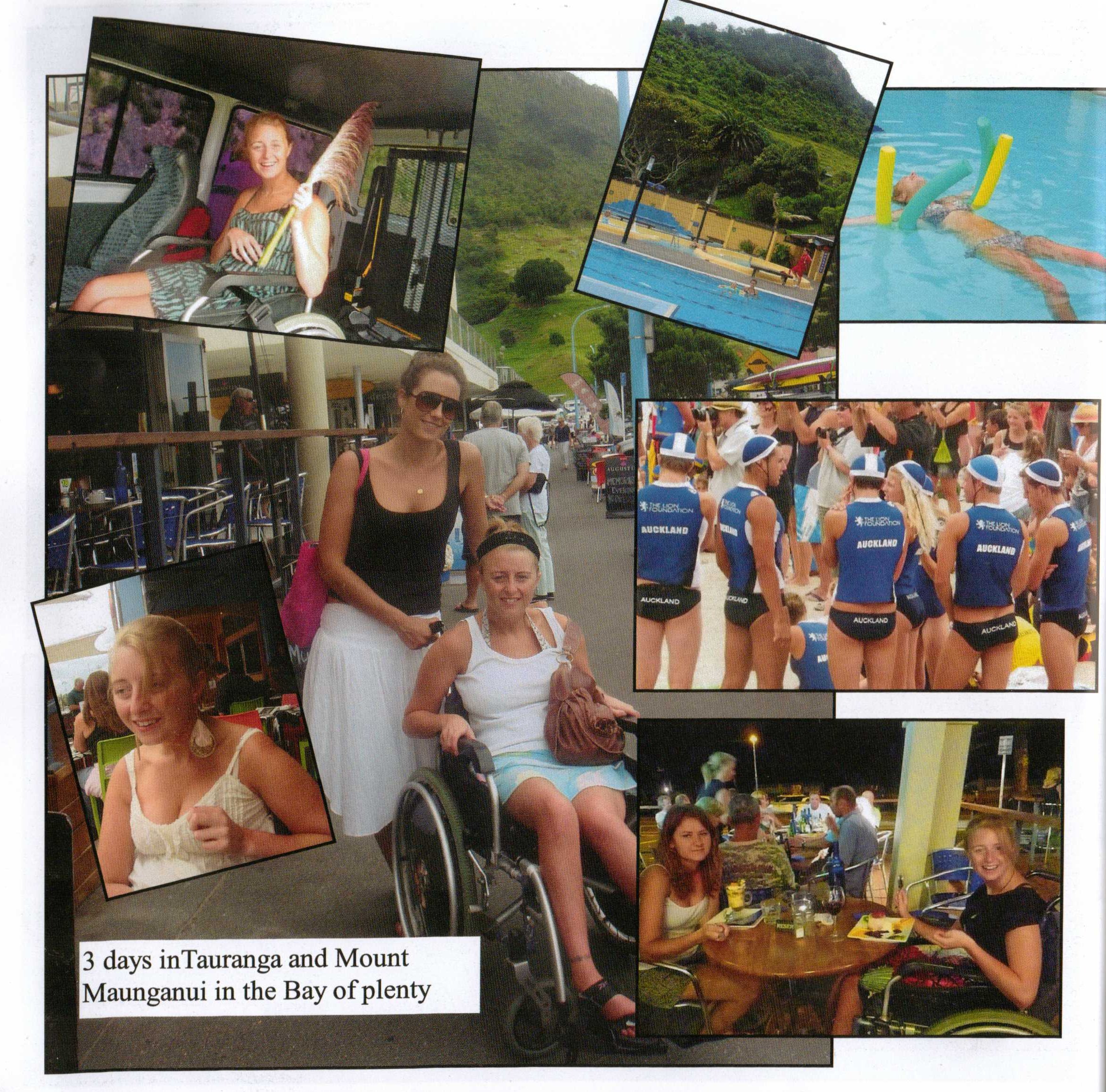 We couldn't believe how much we had done already and we were only part way through the trip!
By Toyah Wordsworth
Check back later in the week to read about the second half of Toyah's trip of a lifetime!
Check out…
• Adventuring from the norm in Oslo: part 1.
• Greek Islands: sun and stony beaches.
• Trailblazing as a tourist in Liverpool.
Travelled recently and have some tips to share with Disability Horizons readers? Get in touch by emailing us at editor@disabilityhorizons.com, tweeting us at @DHorizons or messaging us on Facebook.