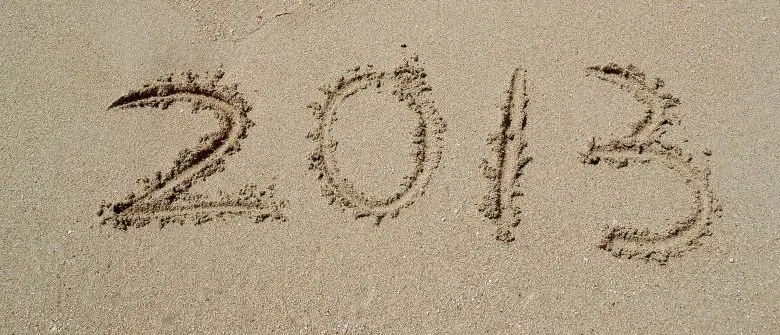 Lifestyle
Happy New Year from Disability Horizons!
A Happy New Year to you from the team at Disability Horizons! As I write this article on the morning of 1st January 2013, I'm filled with a sense of contemplation and reflection on the year that has passed and a sense of excitement at the year ahead.
The year 2012 will definitely go down in history as an even-pack year full of celebrations! In terms of the big picture, 2012 saw my home city of London host the Paralympic Games, which propelled disability sport into the public spotlight and turned Paralympic athletes into well deserved national heroes. The positive image of disability portrayed was a revelation and, if the Paralympic Games have a lasting effect, we'll look back on 2012 as a pivotal year.
Beyond the Paralympics, many of the economic difficulties present in 2011 continued into 2012. Many important aspects of state support continued to face cuts and little evidence exists to suggest that the global economic situation will improve in 2013. Doom and gloom aside, we can only hope that those who tirelessly campaign on behalf of disabled people will carry on with their great efforts and have an impact on policy.
From the perspective of Disability Horizons, 2012 was our first full year of existence. The magazine has gone from strength to strength and our team has grown to include six core team members and over 50 volunteer writers. In April, we received some fantastic publicity in The Guardian, which discussed the ethos of our magazine and recognised the hard work that everyone at Team DH has put in to turn the magazine into what it has become.
On a personal level, 2012 saw much change for Martyn and I. Martyn completed an EVS (European Voluntary Service) in Spain, went on an Epic European Disability Roadtrip and continued to progress the great work carried out by his social enterprise, Sunnier Days.
This year, I took the plunge and gave up my job as a corporate lawyer in the City of London to accept an offer to do an MBA at Saïd Business School, University of Oxford with a focus on entrepreneurship. I also managed to get some travelling done by going to Singapore and Australia. While the chaos of a destroyed wheelchair made things difficult (to say the least), the trip was a great experience and, in the end, all was resolved with regards to the damaged wheelchair.
Looking forward to 2013, we have plans to carry on the good work of Disability Horizons. We aim to grow the team and grow the diversity of articles we publish from disabled people around the world. We are launching a monthly newsletter and an app to help our readers connect with Disability Horizons while on the move. We also plan to launch a new social network in the coming months! Martyn and I will probably have another crazy and action packed year. Nevertheless, rest assured that, whatever we do, it will be done with our usual excitement and passion!
We'll work hard to make 2013 a year to remember for Disability Horizons and everyone here at the team wishes you a happy and fulfilling year ahead!
By Srin Madipalli
Check out…
• Q&A with Paralympic silver medallist Nyree Kindred.
• Outsiders: talking about disability and sex.
• Dconference: disability and the internet.
Tell us about your experiences of 2012 and plans for the year ahead by emailing us at editor@disabilityhorizons.com, messaging us on Facebook, tweeting us @DHorizons or leaving your comments below.