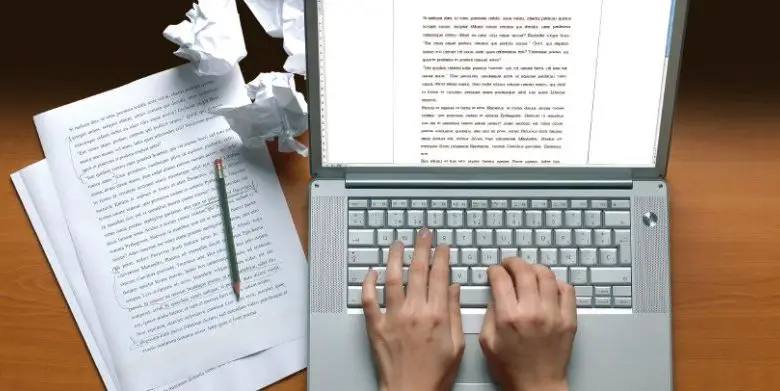 Work & Education
The benefits (and perils) of working as a disabled freelance writer
Steff Green is a freelance writer, blogger and illustrator living in New Zealand. She writes about disability issues, adaptive equipment and lifestyle on The Disabled Shop Blog.
My story is about growing your own lemon tree, only to have some mean person come along, rip all the lemons off the tree and squash them underfoot. So it's up to you to go outside, pick up all the salvageable lemons, and squeeze them into lemonade (or maybe lemon curd. Mmmmm, lemon curd).
I have a rare genetic condition called achromatopsia. My eyes contain no cone cells, so I cannot see in colour and am extremely light sensitive. Going outside in the sunlight is like being snow-blinded, and trying to decipher anything written on a whiteboard is just useless. I'm also severely shortsighted, to the point I'm considered legally blind.
I grew up in a tiny rural town in New Zealand, where I was basically an outcast. Not only was I disabled, but also I was a bit weird, which is never a good combination.
From the age of about seven I wanted to be an archaeologist, and dreamt of exploring the world and finding ancient treasures. At the age of 17 I packed a bag and moved 6 hours away to Auckland, New Zealand's largest city and the location of the university I'd be attending to study archaeology, of course.
University was pretty much the best thing that ever happened to me. Not only did I love my classes, but I also joined a bunch of different clubs, took a range of extra classes, and tried many new things. I made some amazing friends, volunteered on several archaeological excavations, and even met my husband while completing my degree.
But when I left university, the reality of finding work as a blind archaeologist caught up with me. I had an impressive CV, but not even the archaeologists who I'd volunteered with before would consider hiring me. With so many graduates and only a handful of jobs in the country, there was no need to take a chance on hiring someone with a disability.
The clincher came when a director of a living history museum where I'd been volunteering for 6 months refused to accept my application for an advertised position. His reasoning? I was a health and safety risk. He didn't want me to get injured on any of the displays. Funny how this never crossed his mind when I'd been working for free! That night I went home in tears.
So, after wallowing in self-pity for a little while, I started thinking about what else I could do. I needed a career path where I could control my own fate, and where I wouldn't have to fight to prove I could work despite my disability. I kept coming back to the one thing I've enjoyed doing since I was a wee girl… writing. So I set out to figure out how I could make money as a writer.
I started by trying to get a novel published. Which went surprisingly well. I won a competition to go to a conference and pitch my book to a major publisher. But they declined the book, and so did several other publishers. Clearly, while I was keen to keep writing novels and trying to find homes for them, I needed a stable income stream. And that led me to freelancing.
Freelance writing usually involves writing for magazines, publications or businesses. In my case, I started off pitching article ideas to magazines and online newsletters. At the same time, I started my own music blog, which grew to be quite popular after about a year. Off the strength of that, I started writing for some other blogs, and I continue to blog and write for magazines, alongside copywriting for online businesses.
Freelance writing is a great option for anyone with a disability who enjoys writing because you can make a living from your work without having to deal with the other issues that you might face as an employee. You work on the other end of a computer, in an office that you've designed to meet your needs. I don't turn the lights on and I work with the curtains closed and music blaring, and I'm not bothering anyone. It's also nice not to have to commute every day, especially since my city is very public transport unfriendly.
The biggest challenges come from the ups and downs in income. It seems you never have enough money when you need it, and when you're doing well, you're too busy to enjoy it! The week I cut back hours at my job to focus more time on writing was the week I lost not 1, not 2, but 3 major clients. That was a hard week.
Another challenge is the extra time it might take me to do something because of my eyesight. Recently I joined a networking group in my local community in order to meet other business owners and try to stop being such an introvert. It's a rewarding experience, but requires a huge investment of time and energy. Meeting up with people from my group often requires extra commuting time. They can just drive to a location in our city, but I might have to walk or take 1 – 2 buses to get there and home again. The same goes with meeting clients face-to-face: sometimes this can be a huge time-suck.
As for tips for other would-be writers, I'd advise you to make sure you have savings in the bank before you quit your job, even if you think you've got secure contracts lined up. Our savings cushion was smaller than I'd intended it to be, but it saved our bacon after I lost 3 major clients AND half my income from my job in a week.
Start by writing about what you know and pitching stories to magazines you read; you'll be doing less work overall and it's the best way to break in to the business. Start a blog as it's a great way to establish yourself as a professional writer. And network, network, network! I never understood the importance of it until I lost all those clients and joined local business groups. Now they account for a huge proportion of my business.
Martyn wrote an article recently with 5 top tips for being your own boss, and John Stanchina wrote a great piece on Challenges and success: starting a business with a disability, which says a lot of stuff about learning to manage a business better than I could!
And lastly, enjoy yourself. I know I am. Being a freelancer has provided me with untold opportunities, from free press tickets to music festivals to my upcoming trip to Frankfurt Book Fair with my publisher. It's wonderful to be able to start each day writing about something different and diving into researching all kinds of topics and industries. The independence – and the pay – I receive aren't too shabby either!
By Steff Greeni
Are you interested in writing? Why not share your experiences, stories and opinions with the Disability Horizons readers. We'd love you to join us! Just get in touch by emailing us at editor@disabilityhorizons.com, tweeting us at @DHorizons or messaging us on Facebook.