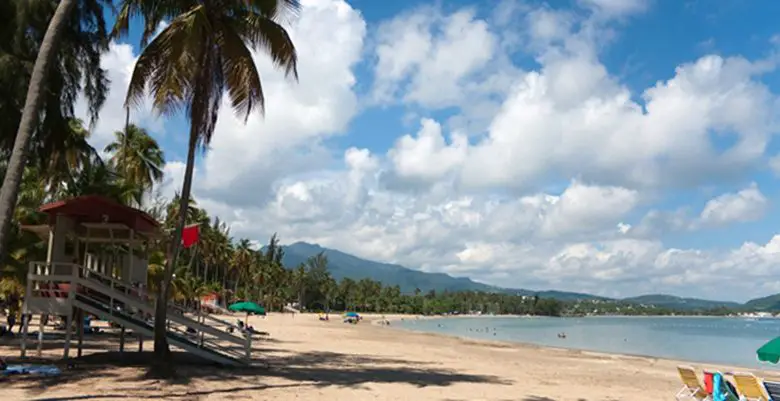 Ever dreamt of going to the Caribbean but assumed it's not accessible? Holiday Hypermarket tells Disability Horizons how to plan an accessible Caribbean holiday and make it possible.
A Caribbean holiday is most people's idea of rare luxury; dreaming of those pure white beaches, verdant island forests and warm, welcoming waters. As a long-haul, island-based destination, this may not have seemed doable for disabled travellers in the past, but with modern transportation and disabled-friendly activities, it's possible to plan every detail for a truly accessible break in the sun.
Before you decide on what you'll be doing, check out which islands offer the best disabled provisions. Those which belong to America, such as the US Virgin Islands (USVI) and Puerto Rico are required to comply with the Americans with Disabilities Act (ADA), therefore you can rely on hotels with suitable bathrooms and wide doorframes. Ramps and disabled lavatories are also available in public attractions there.
Other destinations such as Aruba, Barbados and Jamaica have all been commended for their disability awareness.
When it comes to transport, cruise travel is not only one of the best ways to experience the Caribbean, it's also one of the most disabled friendly. Many modern cruise ships are fully equipped with automatic doors, accessible toilets and roomy cabins, although it's a good idea to investigate the ship layout and query beforehand, if necessary.
Moreover, many cruise lines have moved forward with their on-board activities in recent years; installing lifts for swimming pools, lowering casino tables and providing wheelchairs and buggies for excursions.
But what about the on-shore activities themselves? Again, it's a case of researching those places which are used to catering for disabled travellers. Both Montego Bay and Ocho Rios, in Jamaica, benefit from local wheelchair transportation, with companies using custom vans for historical tours of the island. Similar services can be found on St.Croix, part of the US Virgin Islands.
The uneven climbs and cobbles of San Juan, Puerto Rico, might seem more of a challenge, but the public bus system there has several wheelchair-accessible vehicles and stops. The trolley buses are also air-conditioned, meaning you can still view the impressive fortifications and spectacular views of this old port town in comfort.
Elsewhere on the island, Luquillo Beach is well-adapted, with a ramp from the car park to the sand and aquatic wheelchairs for sea-based activities. Golfers might want to try resorts on Dominican Republic such as Punta Cana, where there are gentle courses and paved paths, as well as good standards in accessibility at most restaurants and bars.
Fortunately, most tour operators can cater for guests with varying needs and more Caribbean resorts are now being purpose-built with everything from wetrooms to clear channels for the hearing impaired in social areas. Such improvements in transport, facilities and access have meant that trips to the Caribbean more than live up to their reputation, no matter what your age or ability.
If visiting the Caribbean is on your wishlist, check out some affordable deals that include disability friendly accommodation on the Holiday Hypermarket website.
Check out…
• Cruising the accessible way!
• Accessible Tenerife.
• Mexico: accessible or not?
Recently been on holiday and would like to share your experience with Disability Horizons' readers? Get in touch by emailing us at editor@disabilityhorizons.com, tweeting us at @DHorizons or messaging us on Facebook.