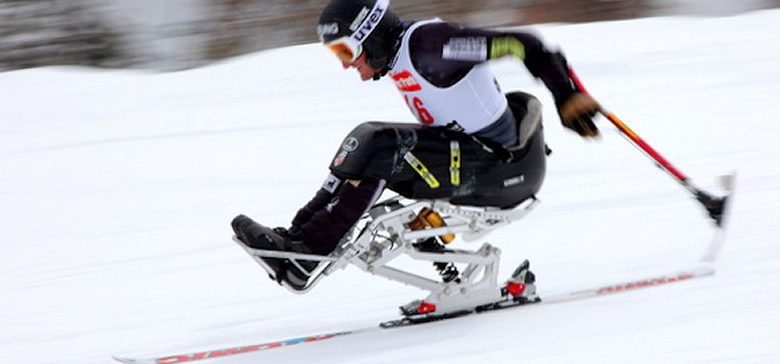 David Fennings is a ski and snowboard instructor for both able-bodied and disabled people. Having worked at a variety of different ski resorts, David gives us his run down of the top ski resorts for disabled skiers.
Spring has started here in the UK (sort of!) and that means the return of the sun. But there is still plenty of time for skiing in the mountains in the northern hemisphere. My group of snow-loving bandits consists of 6 of us. We are a varied group with multiple levels of ability; 2 of my friends and I are expert skiers, the rest of us are moderate. 1 friend is autistic while another has physical ability challenges.
My motley crew is a great example of how ski resort owners and athletes are coming to realise that groups and families of all abilities should be able to enjoy an adventure on the mountain, even if you (or someone you're travelling with) has a disability or illness.
So, here are some of the top ski resorts I have found to be great for disabled skiers.
---
Visit the Disability Horizons Shop to find portable mobility aids to make travelling easier.
---
Whistler is our favorite resort. It is only an hour from Vancouver and was the home of the 2010 Winter Olympic and Paralympic Games. There are usually beautiful views and abundant snowy powder for us to enjoy.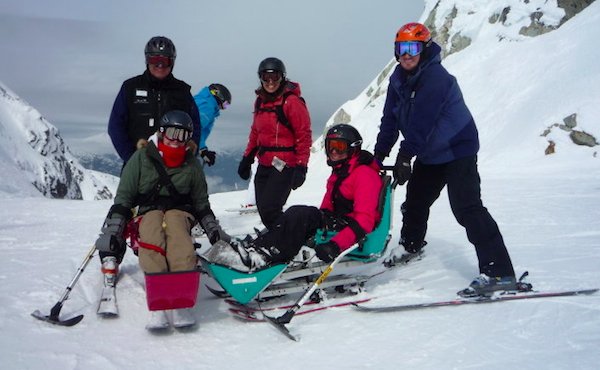 The adaptive ski program at Whistler is amazing. I am in awe each time we visit. First thing to know is that the town itself is accessible with hotels, restaurants, and stores prepared for multi-abled visitors.
Many of our trips away from the resort are day trips, but when we do plan to stay overnight we use the Whistler website to make sure we have the most fun. Whistler mountain is more accessible than Blackcomb mountain, with a variety of options in the village as well as on the mountain.
The adaptive ski and snowboard program is top notch. One thing I really enjoy is the lessons specifically designed for autistic visitors. The program also caters for developmental, cognitive, and physical disabilities with stand-up skis, sit skis, adaptive snowboards, and has assistance for the visually and hearing impaired. The caring and giving staff and volunteers at Whistler believe that all guests are entitled to enjoy the beauty and benefits of winter recreation in our unparalleled natural resource.
Winter Park is home to the largest, and oldest, disabled ski programs having started over 30 years ago. It has the foremost adaptive program in the United States and the world and is the home of the National Sports Centre for the Disabled.
My friends and I have been to Winter Park 3 times, and the staff there certainly know how to do ski holidays… USA style! Check out the Go Ski USA website to see what I mean. During our visits we have found the resorts well equipped and easy to use. There is a large disabled parking lot, and the sports centre is equipped for a wide variety of disabilities. They also offer many individual and group lessons for families, friends, with a variety of sets up to choose from.
Even if you cannot visit Winter Park, it partners with the US Forest Services and many other ski resorts, all currently developing programs that you might be able to use in other places.
La Plagne
Since the downturn in the economy, my budget and that of my friend's has taken a bit of a dip, so our usual jaunts to the US have been off the cards. So we decided to try La Plagne, after we found (through research) that the facilities, restaurants, stores and hotels are all on the ground level with excellent accessibility.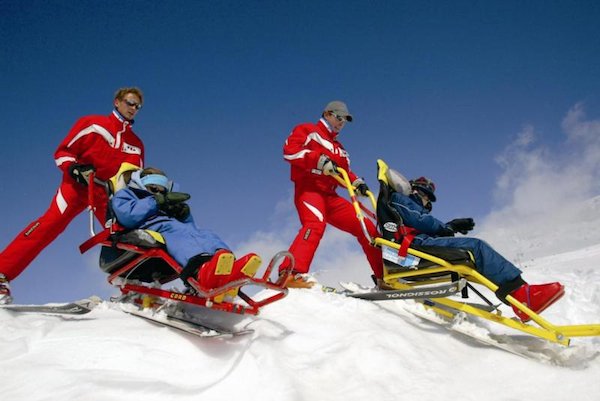 At La Plagne, instructors and staff are not only trained to help those with physical disabilities, but also sight impairments, balance problems, mental illness or other challenges that might require support to ensure safety and enjoyment.
Aime 2000, a ski slope, is part of the resort, therefore making it easily accessible for wheelchair users and those with mobility issues. The resort has taken care to make sure there are lots of parking spaces and that shops and restaurants are all accessible. The ski slopes are reachable with handiski friendly gondolas, chairlifts and drag lifts to make getting up the mountain enjoyable and easy.
Now that we have explored 3 of the best ski and snowboarding resorts in the world with access for disabled people, I encourage you to take the ski trip you have been dreaming about. Whether you are new to skiing or experienced and looking for the best adaptable skiing resort, I encourage you to get out on the slopes and enjoy everything that the mountains have to offer.
By David Fennings
Check out…
For more travel stories check out our Travel section, and why not visit our Sport page for ideas on adaptive activities. And don't forget to tell us about your holidays or sporting triumphs. Email us at editor@disabilityhorizons.com, tweet us at @DHorizons or message us on Facebook.