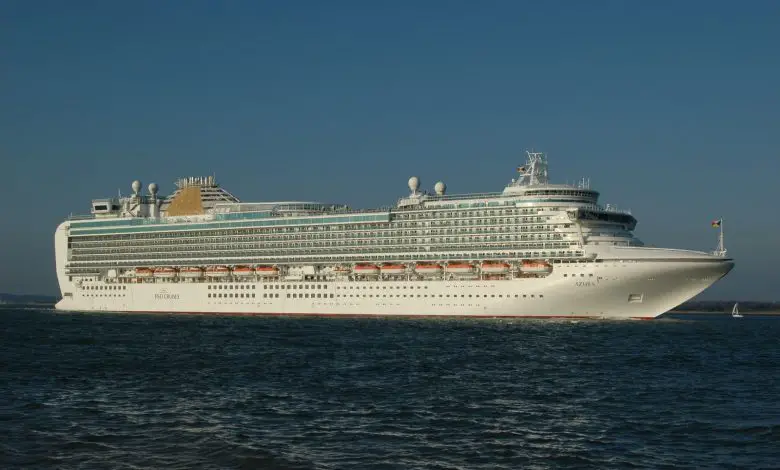 Laura Chapman, a freelance writer who has previously researched the content for travel guides, shares this insightful article on what to consider when booking cruising holidays.
The sheer logistics of getting around on holiday can make you feel ready to take to your bed for a rest… even before you get started! Planning transport, accommodation and transfers is a major exercise; then you have to think about what you can do to enjoy your holiday other than sit by the side of the pool while the rest of the family are out taking in the attractions… or choose to struggle to traverse, or have your wheelchair pushed over, pavements that were surely designed to inflict the maximum amount of physical and mental torture possible.
Sometimes it can seem easier to stay at home and settle for a good book in the garden, if the English weather is kind enough to let you out of the door.
There is a silver lining to every cloud, however, and as far as the vacation cloud is concerned, the saving grace may well be cruising.
It seems that cruising is a bit like that yeast extract spread that shall remain nameless – you either hate it or love it – but there are plenty of advantages to a cruise holiday. Not only can you get a lot further on a boat, sorry – cruise ship, than you can on a land based holiday for a lot less output of effort and energy, but you also get a huge variety of onboard entertainment, all the company you could possibly want (you may end up wanting some quiet time!) and a great choice of food. Also, once you get on board, you don't have to spend all your time struggling in and out of unsuitable vehicles in the attempt to do some sightseeing.
You are not consigned to life on board; you can still join the excursions that are available when the ship drops anchor at one of its ports of call. You will have to check with the company taking the excursion (which will probably be a third party) that they can accommodate you, to avoid any disappointment.
Disabled-friendly Cruise Companies
Cruise companies offer plenty of disabled accommodation and do a great job in making their ships "user friendly". This can not only take the strain out of organising a holiday if you are disabled, but can actually lead to enjoying it once you are there.
The crews are trained to support and assist you, as and when you need it, and the ships are designed to make your time on board stress free. Please note, though, that the crew are not able to assist with personal care. Ships often offer aids such as electric doors, larger lifts, pool hoists as well as lowered tables and will accept guide dogs (though you need to notify them in advance).
If you use a mobility scooter, check with the cruise company that you can take this with you, as some will accept them while others impose restrictions that may mean either having to book a suite large enough to store the scooter in when it is not in use or that you cannot use one at all.
You will have to take your own wheelchair as these will not be supplied, although the ship may have a few on board to assist in moving between ship and pier. Many cruise companies produce disabled guides and brochures to help you plan your holiday – ask your travel agent what they can obtain for you. They might have them in the shop, or you may have to approach the cruise companies directly and ask them to forward their brochure to you.
Advance Planning
There are some really common sense factors to take into account when you plan your cruise and it is worth making sure that you cover all the bases before the day of departure to avoid problems later on. The most important thing is to remember to speak with your travel agent to let them know that you have a disability and what support or consideration you will need to make your holiday run smoothly. The cruise line will have a medical form, which you should fill in as accurately and fully as you are able to. Also, booking as early as possible is a must to get suitable accommodation – speak to your travel agent and they will tell you how early you need to do so.
Points of Departure
One of the major pluses is being able to embark and disembark at an English port is that it saves a lot of travelling over (not having to fly or drive to a point of departure somewhere in Europe or the Unites States) and you can start enjoying your holiday much sooner. It is quite surprising how many English ports are points of departure for cruises. You might think that the southern UK ports of Southampton, Bristol, London, etc are the only options available, but surfing the internet brings up many other choices such as Liverpool, Newcastle or Greenock which may be more convenient. This means that you can choose a cruise to suit you, to a destination you really want to see and start your cruise from a port that is reasonably convenient to where you live.
By Laura Chapman
Check out…
• Top 5 accessible walks in the Lake District: part 1.
• Planning an accessible Caribbean holiday.
• Snow-capped mountains of Austria
We want to ensure that all Disability Horizons readers have as much accessible information about their chosen destination as possible. So, if you have a trip to tell us about, get in touch by emailing us at editor@disabilityhorizons.com, messaging us on Facebook, tweeting us @DHorizons or leaving your comments below.