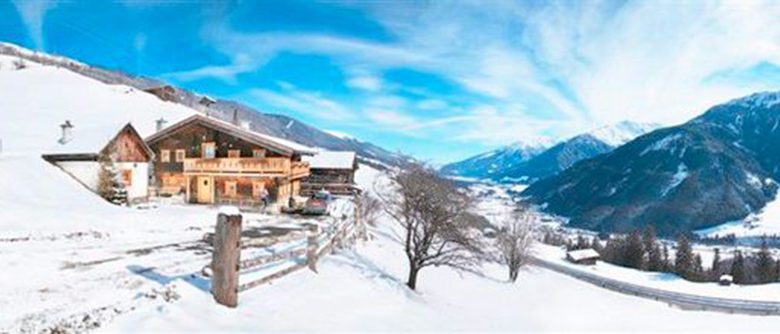 Regular Disability Horizons contributor Kate Bennell, who is visually impaired and uses a white stick, tells us about her recent trip to the snow-covered mountains of Austria.
For our Easter break this year, my family opted for a trip to Austria. We hired a ski chalet in a pretty town called Wald im Pinzgow, in the area of the Zillertal. I travelled with my parents, sister, brother-in-law, nephews and nieces, flying into Salzburg.
This area of Austria has been on my wish list for a holiday for many years and I was not disappointed by this beautiful place. Whilst most of my family took up the opportunity to try some skiing, I spent the week enjoying the stunning scenery.
I loved throwing back the curtains of my bedroom in the morning to see the amazing views of the mountains all around our chalet. It was also lovely hearing the church bells ring in the morning, inviting people to mass in the beautiful church at the end of our road.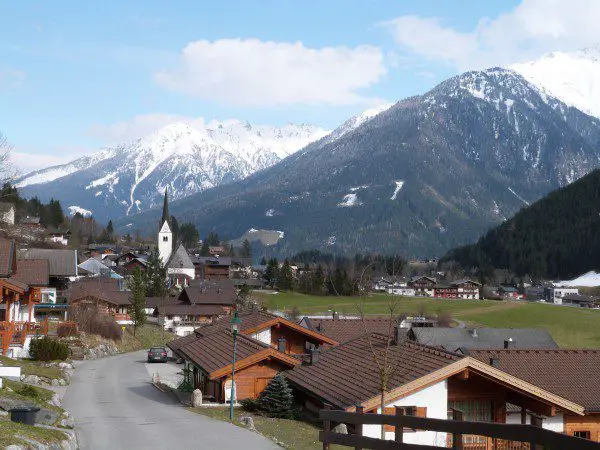 I was very impressed with how clean everything is in Austria is. Given the number of tourists that the region attracts, there was not even a scrap of litter to be seen. In addition, I was struck by how easily I could navigate the roads and pavements all around. There was not a cracked surface to be found and no potholes in any of the roads, which really made walking around so much easier than it is here in the UK. It all enabled me to wander freely without using my white cane or hanging onto someone's arm.
My outings with my parents included some walks around the town of Wald itself, together with a visit to the lovely Krimml Waterfalls, a trip to Mittersill (a market town) and a touring day around Zell am See, where we had a picnic lunch by the beautiful river. We also made a couple of trips up the mountain to the skiing area to watch some of the family in action on their skis.
My favourite trip, however, was the Kitzbuhel cable car ride up through the Hahnenkamm Mountain. I loved the views of the mountains and trees covered with snow as we went up. When we reached the top we had a hot chocolate in the café and spent an hour enjoying the views from the top, which were so amazing, even with my limited sight. It was fascinating to watch the skiers (some of whom were tiny tots) on the ride back down again.
My second cable car trip up to the ski resort of Konigsleiten was so brilliant that we all we went round twice without getting off. Getting on and off the cable cars (which don't stop moving) was a challenge and something I could not have done without assistance. Thankfully there were people to help you on and off and it was certainly worth making the journey for the wonderful views of the mountains and trees covered in snow and the beauty all around me.
Like Austria itself, the swimming pool we had access to was also spotless. I really enjoyed swimming with my family and watching them on the big slide, which started at the inside pool area and took them through to the outside part of the pool.
All in all I had a super holiday and am planning to revisit the Alps in the summer time, when I am sure it will be equally beautiful.
By Kate Bennell
Check out…
We want to ensure that all Disability Horizons readers have as much accessible information about their chosen destination as possible. So, if you have a trip to tell us about, get in touch by emailing us at editor@disabilityhorizons.com, messaging us on Facebook, tweeting us @DHorizons or leaving your comments below.