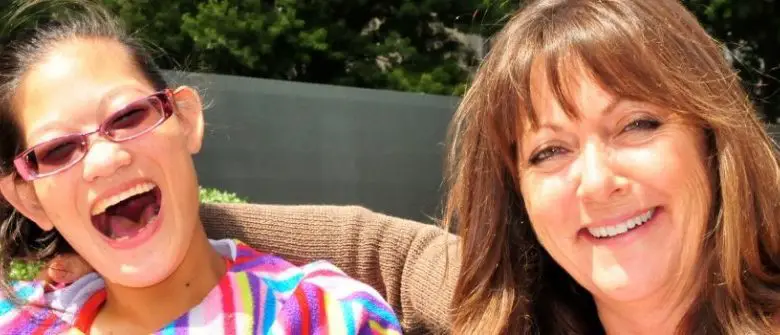 Lifestyle
Harnessing the power of the internet and communities
New Disability Horizons contributors Katherine Carol and Mikelle Learned share their insights into creating a full and prosperous life for those living with 'disABILITES' in the 21st Century, using internet, modern technology and building community support, and how the simple act of visualising and realising your goals can help you achieve anything.
Light sometimes glows dim in the life of someone who has been diagnosed with a significant disability. Labels, lack of vision and opportunity can darken life's horizons. Individuals with disabilities, families and even communities fail to see the gifts, talents and abilities people experiencing disability can bring to society.
We know, we have been there. That is why we developed our website, Shinning Beautiful. There we provide stories, tips, tools and videos about living with a disability in the 21st Century. We know it is time to move from just the technical definitions of 'disability' to a place where people can make meaningful contributions to our communities and society.
Let me tell you a little about our story. My daughter, Mikelle Learned, entered the world not only with cerebral palsy, but as an orphan. Soon after birth, Mikelle was placed in a foster home in Seoul, Korea, where she awaited a family she could call her own. At the time no one knew Mikelle's birth had been as traumatic as to leave her permanently wounded with a body which would struggle to walk, sit and even to drink and eat.
However, destiny grabbed Mikelle's tiny, clenched hand taking her aboard to Denver, Colorado. There she found herself welcomed into our family, where our love and encouragement helped her carve out a rich life full of opportunity, friendships and active involvement in her community where she is 'shining beautiful, the literal translation of her Korean name.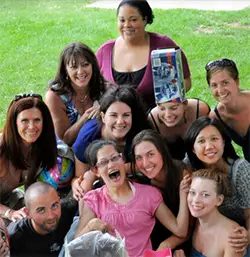 The Shining Beautiful website is based on a series of books by Mikelle, the first being called Shining Beautiful: The Brilliance of Community in Action. Both the book and the website highlight the power of love, demonstrating how a strong vision and commitment can change a life, influence a world and become the gift we all seek: to have a meaningful and rich life full of possABILITIES.
Our website and books feature stories from around the world, with the newest addition, Conversations with Community, highlighting interviews both Mikelle and I have conducted with people in the community about disability, and from leaders in the field who have advice on getting what you need from the system with the midst of great change.
Our passion is to stimulate the creativity we all possess, to find new solutions to persistent challenges, to move from a life dominated by poverty and look beyond the government supports. We can all help others find the good stuff right out their front door in their community.
The truth is that existing systems have reached full capacity and models for rehabilitation are dated, often developed in the 1980s and 1990s. We live in the 21st century, people are online, connected through social media and now technology plays a huge roll in our work lives. So we like to focus on 're-thinking rehab' and creating 21st century rehabilitation solutions, i.e. using your community and friends, virtual or those who live next door, to help you achieve, live life to the full and give back to the community.
But for many people with disabilities, they find themselves on the wrong side of the digital divide experience – what we call; "21st Century Segregation", and this needs to change.
Our site demonstrates how technology can change the life of a person who has a disabilities. Without it, Mikelle would not be able to walk or talk. Take a look around the site and you will find our book, a blog and videos, which all aim to help people with disabilities and their families build a vision, a plan, and to lead more powerful and fulfilling lives. Our site is updated weekly with new stories, information and videos to help people create their own stories and to Shinning Beautiful in their own lives.
You can purchase the video book on iTunes, and the Brilliance of Community in Action e-Book version can be found on Amazon.
By Katherine Carol
Check out…
Get in touch by emailing us at editor@disabilityhorizons.com, messaging us on Facebook, tweeting us @DHorizons or leaving your comments below.