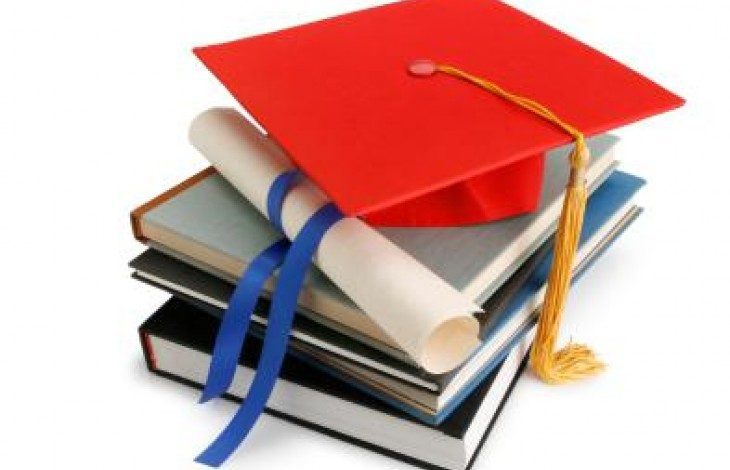 With 2013 university clearing time is upon us, new Disability Horizons contributor Tayjus Surampudi gives his tips, from the viewpoint of a disabled student, on moving away from home and becoming independent.
When wheelchair users consider the transition to college or university from school it often creates all kinds of concerns. Who will take care of me? How do I manage without my parents? Who do I inform about my disability and will the school help me?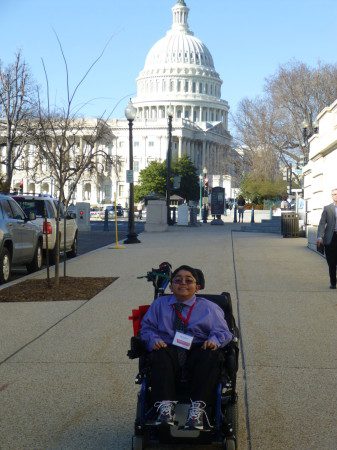 As a university-bound 17 year old with Duchenne Muscular Dystrophy, I have had the same concerns. Therefore, I decided to interview wheelchair users already in college about what to be prepared for. Here are my top tips from those students…
1. Consider how your disability fits into your college choices, but do not feel confined.
When you apply to your school of choice, always consider your disability. You should always research the accessibility and accommodations (including independent living programs) of your prospective schools and try to take physical tours to see how easily you can navigate through the campus.
At the same time, do not let your disability dissuade you from attending a certain college or restrict your choices, as universities are legally required to make reasonable adjustments. Alex Ghenis, a Masters student at UC Berkeley says:
"If there is a school with an academic program that you would absolutely love to attend, a lot of hard work and planning can help you work around disability at that school."
2. Work with government organisations that can help cover certain costs.
In both the United States and the United Kingdom, there are government programs that can help pay for expenditures incurred because of your situation.
The United Kingdom has the Vocational Rehabilitation Association which can help with services and also offers Disabled Students' Allowances (DSAs) through the Department for Education and Skills (DfES).
In the United States, vocational rehabilitation services are found in every state and help people with disabilities prepare for, and obtain, work based on their abilities. Asim Varma, an attorney and graduate of Arizona State University suggests:
"Avail yourself of Vocational Rehabilitation Services because they can pay for your education if it is related to an employment goal."
3. Work with the Disability Services.
Even as you consider schools, it is important to work with local disability services and any at the university you are considering. If you plan to take a tour, get an appointment to make them aware of your situation and your needs. Once you have enrolled somewhere, begin working with that organisation. You must be assertive and advocate for yourself or you will not get the services you need. Disability Services are there to help you and can only do so with your input. Mo Haider, a graduate of University of Pennsylvania and Villanova University says:
"Try to meet with the disability services office as soon as you possibly can to get the ball rolling. Be clear and assertive as to what you need."
4. Start searching for aids or assistants early on to make the transition easier.
Work on getting an aid or personal care assistant (PCA) as early as possible in order to smoothen the transition and prevent unnecessary hassles. You can do so through Medicaid in the US or NHS in the UK, your insurance company, local agencies, or even through websites like Craigslist. Mo Haider advises:
"Find someone of a similar age, or not much older than 30 years old."
5. Live on campus.
If possible, try to live on campus and with a roommate, if you feel comfortable. The greatest benefit to staying on campus is the ability to make friends and get involved in student organisations. Mo Haider says:
"For someone who is disabled, I think it is more important to be involved in student groups and meet with as many students as possible, and even force yourself to be very social. Not only will this be good for the social interaction itself, but it means you have a lot of people who can help you if and when you need help."
6. Do not feel bad if your parents are worried or nervous.
All parents are initially nervous when their child goes off to university, but they will be even more nervous if their child has a disability. However, do not feel worried or nervous yourself. Everyone makes the transition and you are just like any university student. Mo Haider suggests that you:
"Make sure they [your parents] give you enough space and understand you just want to be independent and you're not trying to push them away."
However, when you need help, do not feel as though you cannot ask your parents. They are your parents and have most likely been your primary caretakers up to this point.
7. Embrace your independence.
This is your first step into adulthood and is probably a huge one for a person who needs their parents' help for most activities. You will be nervous and unsure at first, but over time you will get used to this more independent lifestyle.
University is the best place to open up and it prepares you for your future. Feel proud that you no longer need to depend on your parents and no longer need to stay at home. For most people, university gives them a new independence, but for those with disabilities, there is an added sense of independence and a feeling of freedom. Remember your parents will always be there, but try to get used to an independent lifestyle in order to set the foundations for the future. Zachary Dickman, a student at Rochester Institute of Technology, says:
"Follow the path that you want to take in life."
If you cannot embrace your independence, then you will struggle to choose a path.
If what you read seems overwhelming, just remember two things: be assertive and advocate for yourself.
At the end of day, as Mo Haider puts it:
"Once you have overcome all the hurdles and made it to college, don't worry about being disabled, just enjoy the best four years of your life as much as you can."
Good luck!
Useful websites:
By Tayjus Surampudi
Check out…
Are you a student or are you looking to become one? We'd love to hear from you, so get in touch by messaging us on Facebook, tweeting us @DHorizons, emailing us at editor@disabilityhorizons.com or leaving your comments below.