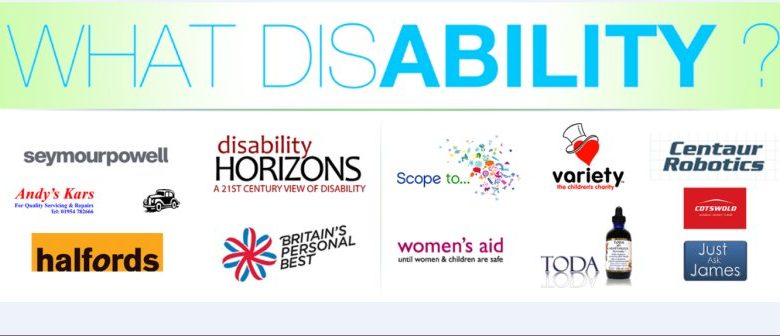 Lifestyle
What disability? Martyn Sibley's awesome adventure
If you are a regular Disability Horizons reader, or follower of the adventurous Co-editor Martyn Sibley, then you will have heard by now that he is about to embark on the biggest challenge of his life.
Forget volunteering in Spain. Forget the Epic European Disability Roadtrip. They were child's play in comparison to Martyn's latest mission… to travel in his wheelchair from John O'Groats to Land's End, all in the aim of highlighting the question: what disability?
Having seen a large part of the world by train, plane and automobile, it was time to do something super silly!
In June 2013, my girlfriend Kasia and I decided that this September we would travel approximately 1,100 miles, not in the car. Take a look at our video to find out more…
Beginning on September 6th 2013, and aiming to finish on October 5th 2013, we pledged to go from John o'Groats, the furthest northern point of Scotland, to Lands End, the furthest southern point of England, just by wheelchair and bicycle.
But why you may ask? Well because we want to:
Challenge ourselves individually more than ever before.
Be an ambassador for Britain's Personal Best, a scheme aimed at getting people to challenge themselves to achieve their personal best. I hope this project will inspire people to do things they have always wanted to – you can easily sign up online at www.whatsyours.org
Show the world a positive view of disability.
Show disabled people what is truly possible.
Live for the moment and do what you believe in.
Even getting to a position where the trip could take place was extremely difficult, especially with my disability. We needed a safe route, care for me and equipment, which all meant we needed money and goodwill! Here's how we've managed to get to where we are:
For Kasia's bike Halfords gave her a Victoria Pendleton bike and all the accessories she needed.
Regarding health and fitness we have been sponsored by TODA Herbal to use their immune boosting drops.
I had to self fund £320 for spare wheelchair batteries; expensive but necessary. Other sponsors declined this item.
I recruited Martin Gascoigne to be a care assistant, support driver and planning/logistics manager, so he's a crucial piece of the puzzle. Thanks mate.
Martin will be following us closely for safety in my adapted Kia car. Thanks to Andys Kars and Andys Ark for ensuring my car and chair are ready.
Britain's Personal Best has sponsored accommodation, food and petrol.
Along with Scope, Britian's Personal Best has also helped us with vast amounts of PR. Before we set off I've done TV, radio and newspapers, all who have offered great support in getting the message out there.
Just ask James designed our safety banner/flags and Footprint printed them for free.
Cotswold Outdoor kindly gave us a free fleece and 20% off our expedition clothing
But what will make the most impact is if we can get the word out there. So it would be great if you could please spread the message by following my blog (martynsibley.com) and of course Disability Horizons, plus tweets @MartynSibley as well as @DHorizons, and of course, come and say hi if you're anywhere along our route.
As well as highlighting how much disabled people can do, we are also raising money for 3 charities: Scope, Variety – the children's charity and Womens Aid. Please do click on the links to give anything you can.
Lastly, why don't you head over to www.whatsyours.org and sign up to achieve your personal best.
By Martyn Sibley
Check out…
Tell us about your personal challenges, big or small. Get in touch by emailing us at editor@disabilityhorizons.com, messaging us on Facebook, tweeting us @DHorizons or leaving your comments below.