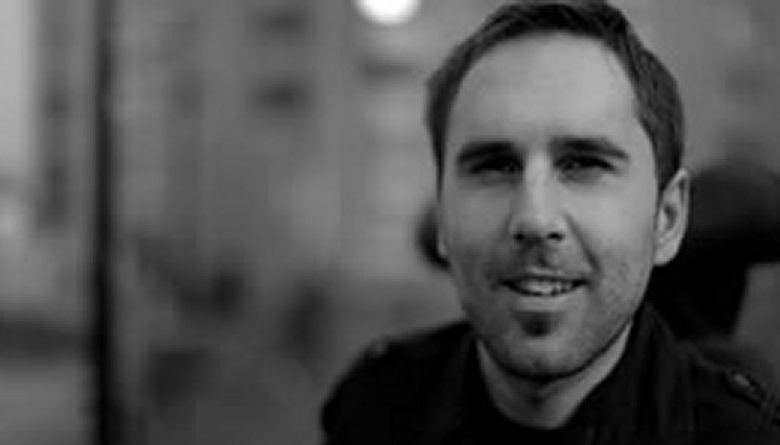 Lifestyle
Martyn Sibley: fears, limits and hurdles
Co-editor Martyn Sibley shares his life story (so far!), from the highs to the lows and, despite being a positive person, opens up about his fears, limits and hurdles.
I'm a positive person. People say this resonates through my body, speech, writing and general vibe. It's the main reason I do so many things. But it sometimes raises questions, like: am I always so happy? Do things ever worry me? What are my limits? When do situations prove too difficult?
On the one hand I don't want to be less positive and just to be more understood. But on the other hand I aim to encourage disabled people to kick ass and to change stereotypes of disability in the world. This isn't possible when people think there's a trick or mystery.
So guys, here's me, opening up to you on what scares me, what troubles me and what delays my progress. Don't get too used to it though, it's just not my style. I do believe negative thoughts lead to negative actions. Nonetheless, this post will highlight that worldly dreams and self awareness is important. Just don't dwell or bang on about the problems 24/7.
When I was a kid I felt scared at how little my body could do. I found it difficult grasping what I wouldn't do in my future life. The limitations, both physically and mentally, seemed exhaustive. My dear mum fought to get me into mainstream nursery and school. You can consider this my first schooling in positivity!
When I was a teenager I was scared by what others thought of me. Being in a wheelchair, needing so much physical support, clearly incapable of anything. Despite my own positivity, I was disabled by me peers' views. My family and friends then schooled me on 'owning' it. Eventually I grasped that not everyone dismissed me, and those who did were the real losers. A very enlightening moment.
When I went to university I was scared of being lonely, of having care PAs drop me and never being clever enough. But then I met Richard Currie who schooled me on independent living. Through him I met new friends, learnt to manage PAs and studied enough to get a BA in Economics and an MA in marketing.
When I graduated I wanted to travel. The thought of flying, funding two PAs, finding accessible taxis and hoists seemed too much. Through patience, confidence, resilience, research and contacting people, I went to Australia in 2005.
When I started working at Scope I was scared of how I would use the toilet, get a drink, use the photocopier and so much more. In sharing the worries, my boss reciprocated with an Access to Work funding application and pledged her personal support.
When I wanted to blog that disabled people have sex and healthy relationships, I ran into trouble with an ex girlfriend. In my new found caution, I can at least say I'm a very happy man in this department right now…
The fears, hurdles and limitations have continued, but so has my growth, experience and confidence.
When I hit 30 in September, I set out to travel from John o Groats to Lands End by wheelchair. Very scary, full of hurdles and something that tested my limitations. Doing every mile was impossible for health and safety. In re-evaluating, being prepared to adapt and being the best I can be, I achieved!
At the end of the day you write your story. Just be worldly with your dreams, realistic with your goals and don't listen to other people. Remember very importantly: its ok to feel ill, tired, down or demotivated. I let the negativity have its moment, listen to my body and then go again.
I sit here today with more experience, achievements and knowledge than that 13 year old. However I'm still fearful of my health, my family's happiness, my friends' wellbeing, my financial situation, my wheelchair/social care/adapted car funding, seeing the world, doing more innovative projects and inspiring others.
I'll never complete my dreams, but I'm getting a lot further towards them with positivity. So pick a goal, identify the hurdles, know your limits and please please please just bloody enjoy life 🙂
By Martyn Sibley
Read more of Martyn's articles, see his videos, and join in the conversations by visiting his website, Martyn Sibley.
Check out…
Has this article resonated with you? Can you recall similar issues and positive resolutions? Disability Horizons is all about you and your story, so we'd love to hear from you. Get in touch by messaging us on Facebook, tweeting us @DHorizons, emailing us at editor@disabilityhorizons.com or leaving your comments below.