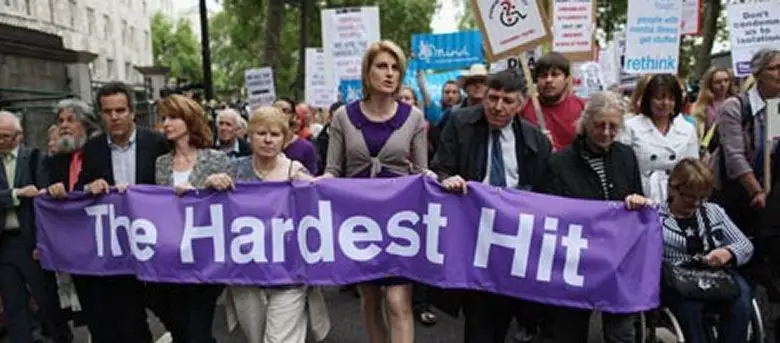 News
Disability and poverty: what are the minimum standards of living?
With the cost of living rising and the squeeze being felt by the nation, the topic is rarely out of the news. Regular contributor Lorraine Gradwell asks what is deemed necessary for a basic standard of living, particularly for disabled people, and why basic care isn't seen as an investment back into the UKs economic pool.
In a week of high critical response to the Channel 4 programme Benefit Street, a documentary following the lives of benefit claimants who all live on the same street in Birmingham, a motion to start an inquiry into the impact of the Governments changes to social security entitlements to poverty levels was passed.
The context for these two events is the persistent portrayal of those on benefits – and by implication, disabled people – as scroungers and skivers; people living off the state and cheating the system, and no doubt there is a minority for whom this is true. However, the Government says that the level of benefit fraud is £1.2 billion, whereas the level of unclaimed benefits is £16 billion according to the Citizens Advice Bureau, so the portrayal of disabled people as benefit 'frauds' doesn't quite ring true.
Last week's news that inflation is easing and that the Chancellor is considering an above-inflation rise in the minimum wage is – if it is accurate – good news for people in the UK. The years of 'austerity', pay freezes and spending cuts have meant difficulties for large parts of the population and there has been much discussion of living wages, minimum wages, and relative and absolute poverty, all of which have impacted on living standards.
Meanwhile a new website – Minimum Income Standard – lets you see if you get enough to have what most people regard as a basic standard of living. But what is a basic standard of living? And who is it available to?
Supported by the Joseph Rowntree Foundation (JRF), the Minimum Income Standard looks at budgets required by families with children, without children, elderly people and also people in rural areas. Interestingly, in 2004 JRF published research into the EXTRA costs incurred by disabled people in daily living, which covers such matters as housing, transport, fuel and heating, domestic and personal assistance support, all deemed as elements needed to support an 'acceptable and equitable quality of life'.
It says, for example, that the British Sign Language (BSL) support required by a deaf person to lead this acceptable and equitable quality of life cost over £1,000 per week, at 2004 prices. It also says that by far the highest component of these costs is personal assistance. You can take a look at the JRF standards of living report yourself.
So, on the one hand we have a government which says that we can no longer afford our 'welfare' bill – remember, this was called social security until recently, and like national insurance we all paid into it – and is committed to reducing public expenditure year on year.
On the other hand, we have a government which has signed up to the UN Convention on the Rights of Persons with Disabilities and therefore made a commitment to Article 19, which covers living independently and being included in the community.
The truth is that it CAN cost more to live your life, even an ordinary everyday life, if you're a disabled person. Complex powered wheelchairs can cost upwards from £10,000 – more than a small car! Your car insurance will be higher, as will your travel insurance. In addition, your accessible holiday may cost considerably more than the average package. Your fuel bills, food bills, access requirements in the home, all these may be over and above those quoted in the Minimum Income Standards budgets above. This is before any specifically health-related costs are added in: for example I pay for weekly hydrotherapy because the PCT (as was) would not fund it.
But as economists will tell you, what can be described as a cost can often also be an investment, leading to the acquisition of assets. So, instead of seeing a person with high complex needs as a burden and a cost on society, maybe we can see their payroll of six local PA staff as a small business, recycling money into the economy?
And perhaps the BSL interpreters who support a deaf person at work can be seen as an economic initiative, and the deaf person becomes a tax payer. And the provision of adapted and accessible vehicles becomes – indeed is – a significant national business.
Does it make economic sense to add to the financial cost of impairment? Or does it make sense to eliminate those extra costs and to establish and see disabled people as an asset and as contributors to our society?
By Lorraine Gradwell
Check out…
• Making waves: taking the adult respite campaign to Parliament
• 'Bedroom Tax' letting disabled people go hungry
• Reasonable adjustments?
Tell us what you think about what's classed as the minimum standards of living – message us on Facebook, tweet us @DHorizons or leave your comments below.