The content of the following article was provided by Honda. They work in partnership with Motability in order to provide specially-adapted vehicles.
When it comes to getting around, people with mobility problems are particularly reliant on their cars.
Since 1977, the Government-led 'Motability' initiative has helped to get people with physical disabilities on the road with specially-adapted vehicles paid through the state-funded mobility allowance.
Over 500,000 people in the UK currently lease a car through the Motability scheme. People who currently receive the Higher Rate Motability Component of Disability Living Allowance or a War Pensioner's Motability Supplement can lease a car for three years through the programme. Even if you can't drive yourself, you can still use any mobility allowance that you are entitled to and nominate up to two drivers to drive for you.
Honda offers a stellar range of vehicles available to lease through Motability; with the Jazz, Civic and CR-V models all currently available.
All models under the Honda scheme are leasable over a three-year period, and all come with maintenance, servicing, insurance and RAC breakdown cover for the duration of the agreement.
All versions of the CR-V and some versions of the Jazz and Civic come with an advance payment that needs to be paid to the dealer before you.
With that in mind, here are the three best buys available from Honda, all with no advance payment:
Honda Jazz 1.2 SE
With an MP3 connectible CD/Stereo, front electric windows and front and side airbags, you'd be forgiven for not realising the 1.2 SE is positioned at the basic end of the Jazz range. This model is a perfect run around for somebody that is not looking for something too fancy.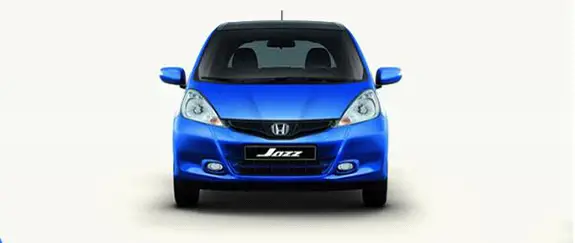 Honda Jazz 1.4 ES Plus
An engine size up from the 1.2 SE, this model comes with some added features including a refrigerated glove box, two-tier boot system and steering wheel mounted audio controls. With nothing to pay up front this model is perhaps the best for someone looking to make the most out of their allowance.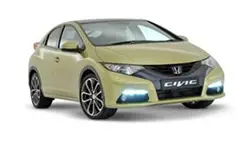 Honda Civic 1.4 SE
A larger model than the Jazz, the Civic will be better suited to those with mobility allowance that also have a family to take into account. The SE model is the most basic in the Civic range, but does come with steering wheel mounted audio controls and a one-touch electric window system.
Check out…
• Transport and disability
• Q&A with Angus Brown
• ST Motorsport: accessible adrenaline

Get in touch by messaging us on Facebook, tweeting us @DHorizons, emailing us at editor@disabilityhorizons.com or leaving your comments below.