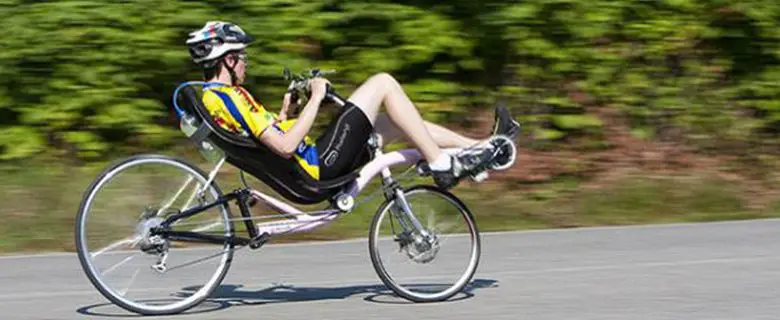 Today we have a guest post written by Quest 88, manufacturers of adapted cycles. Here they do a review of the options available for those of us who, despite our "different abilities", still wish to carry on cycling.
When you have a disability, a lot of things are rather more difficult to do. For some, even getting around is a hard task, so any recreational activities are even trickier to get involved in.
One thing that anyone can enjoy, however, is cycling. No matter what type of disability you are struggling with, it is almost guaranteed that you'll be able to find a bicycle (or tricycle, or even quad) to suit your needs.
If you can enjoy cycling, you have nearly no need not to give it a try – it's an environmentally friendly pursuit, as well as being a great way of keeping yourself fit. And, more importantly than all that, it's a good deal of fun!
Cycling really is open to people of all shapes, sizes, and abilities. Here at Quest88, we specialise in creating cycles to suit a wide range of disabilities; we believe it would be useful to know which bikes are better suited to which disabilities. If you are looking for a way to get in on the cycling fun, take a look at the different examples listed below. On your bike!
Adapted Bicycles
If you suffer from aches and pains, such as those associated with fibromyalgia or MS, it might not be life-shattering, but it can certainly make cycling difficult. There are a number of different ways that a normal bike can be adapted to help you out, however.
Back problems can be eased by a more upright position; think about a longer stem, or a wider saddle. Aching wrists can be helped by using curved handlebars, and bad knees can be aided with either crank shorteners or pendulum pedals. The options are almost endless.
Also, if you feel like you might not be able to pedal for long distances without tiring, you should think about adding an electric-assist kit to your bike, or looking into motorised cycles.
Tricycles
Trikes have three wheels, so they're great for someone with issues with balance. This has a second advantage – you can go as slow as you like without worrying about falling off. Upright trikes are incredibly popular, whether you have balance problems or not.
If you're looking into getting a tricycle, you may want to think about investing in a recumbent bike. These are so easy to pedal, and the laid-back seating position not only looks cool but it takes a lot of pressure off of your wrists and back! Perfection in cycle form.
Go Karts
Go karts for the disabled come in all shapes and sizes, and provide a much-needed shot of fun into getting around. Offering a unique blend of mobility and excitement, they're a great option for anyone.
They're good stress-busters and require very little maintenance.  They have a great aesthetic and require little effort to pedal. Also, they come in many forms – three wheels, four wheels, one seat, two seats, and even four-seater models!
Handcycles
With training, you can get some serious speed on a handcycle. Best used if you are missing lower limbs or can otherwise not use your legs, they come in three main types – wheelchair clip-ons (which are perfect for versatility), the Kettwiesel (which has a posture in between that of a wheelchair and that of a racing handcycle), and the racer (which has a long wheel base and sits low to the ground).
Which model is best for you depends entirely upon your preference and your needs.