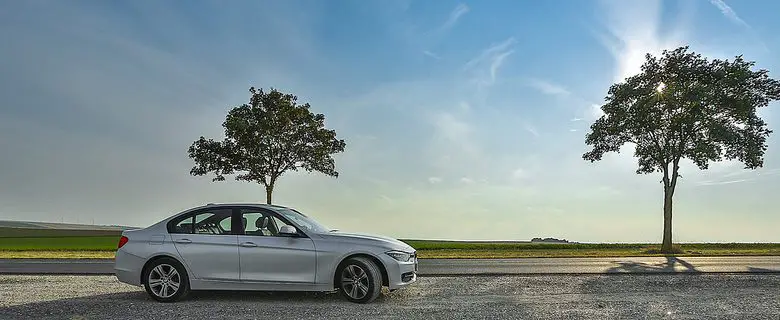 If you love travelling, don't let having a disability stop you from seeing the world. In 2012, Martyn Sibley proved that being limited physically doesn't have to be a deterrent to getting out there and experiencing all of the wonderful people and places that fill our little planet, and then he decided to share his journey with the world.
Intentionally or not, Martyn became an inspiration for us all. His determination should inspire each of us, disabled and able-bodied, to go out there and see all of the things we dream of seeing.
Travelling as a disabled person can be stressful – there's no denying it – but that's not an excuse to miss out. Here is some advice on a few of the best European destinations, all of which offer excellent facilities for wheelchair users. If you don't want to be grounded by your chair, don't be.
Insurance
Before you go, make sure that you have appropriate travel insurance. Depending on your disability, you may be classed as having a pre-existing medical condition, which can make it difficult to find suitable travel insurance. Don't despair. Approach a specialist insurer such as Able2Travel to find the right cover for you and stay safe abroad.
Travelling
The best way to travel with a chair is to use your own wheelchair accessible vehicle (WAV). To ensure that travelling abroad in your car is as worry free as driving in the UK, take a look here. Using your own vehicle will mean that you don't have to worry about hiring a car abroad, as hire companies often charge extortionate prices for WAVs. Besides, it wouldn't be a real road trip without a bit of driving.
To reach Europe, take the Eurostar from London to Brussels. If you use a wheelchair, inform the company before travelling and you will automatically be upgraded to 1st class, but will only have to pay a 2nd class fare.
Once you arrive, you'll be able to programme your satnav to take you wherever you like. If you're not sure where to go, why not try this route…
The Route
Berlin
Regardless of your level of mobility, Berlin is a wonderful city to visit. Berlin has committed itself to improving access for disabled people – and it shows. Railways stations and buses come with barrier-free access following a policy of upgrading over the last few years, and the vast majority of public buildings have wheelchair accessible facilities. Many of the sights are accessible, and there are lots of hotels which cater to disabled travellers.
The sightseeing is glorious. The city is largely flat, making it easy to manoeuvre, and has fewer cobblestones that many other historic cities, as well as generously wide footpaths. Make sure that Orainienburg Palace, the oldest Baroque palace of Bradenburg, the beautiful parks and palaces of Potsdam, Madame Tussauds and Panoramapunkt are all on your list of places to see.
Paris
Your next stop should be Paris. Paris is a city that people dream of visiting. A cultural metropolis filled with museums and galleries, the architecture is stunning, the Eiffel Tower breath-taking. It is also largely wheelchair accessible. To see the best of Paris, look for tourist attractions marked with the French Tourisme and Handicap label, which certifies a certain standard of accessibility. Attractions which display it will have measures to accommodate four areas of disability: physical, visual, hearing impairment and mental disabilities. A comprehensive list of accommodation and tourist attractions which bear the label can be found on France's tourism website for those who want to plan an itinerary before travelling.
All of the major art galleries and museums – the Louvre, the Pompidou Centre, Musee d'Orsay, Cites des Sciences and Musee du Quai Branly – are as accessible to the disabled as the able, with disabled lifts and toilets and wheelchairs available for hire. As an added perk you can bypass the massive queues surrounding the Eiffel Tower and go straight to the front. A lift will take you up to the second floor, where you can take a look around the shops and dine in the restaurants. A separate lift will take you to the Jules Verne Restaurant, although you'll need to book seats in advance. Remember to take a document proving your disability along with you, as this will provide you and your companions with free or reduced entry to most major attractions.
Be sure to visit Parc de la Vilette during your trip. This beautiful park in the Canal St. Martin area of Paris incorporates a contemporary arts centre, La Grande Halle. The parkland is mainly wheelchair accessible and there are bridges to cross the canal.
Barcelona
Barcelona is another beautiful city with impressive disabled access. Public transport is incredibly easy to use, with around 80% of metro stations featuring lifts, and platforms raised at one end to allow level access to the train. Country-wide policy dictates that all buses are fully accessible and feature an automatic ramp and space dedicated to wheelchair users. The city is also updating and improving its access to automatic ticket machines in stations and improving signs and announcements to accommodate the hearing and visually impaired. It is estimated that around 90% of Barcelona's regional trains are wheelchair accessible.
As with Paris, Barcelona's myriad tourist attractions are almost entirely wheelchair-accessible. The country's tourism website provides a comprehensive guide to the facilities available at individual attractions. Be sure to check out Fundacio Miro in the Parc de Montjuic, which is easily accessible and charges reduced entry to disabled visitors.
There's a whole world out there just waiting to be discovered. What's your next stop?
By Peter Boucher
Check out…
• SMAll adventure: conquering Europe
• Martyn Sibley's Epic European Disability Roadtrip: part 3
• Martyn Sibley: shouting about accessibility across Europe
Get in touch by messaging us on Facebook, tweeting us @DHorizons, emailing us at editor@disabilityhorizons.com or leaving your comments below.