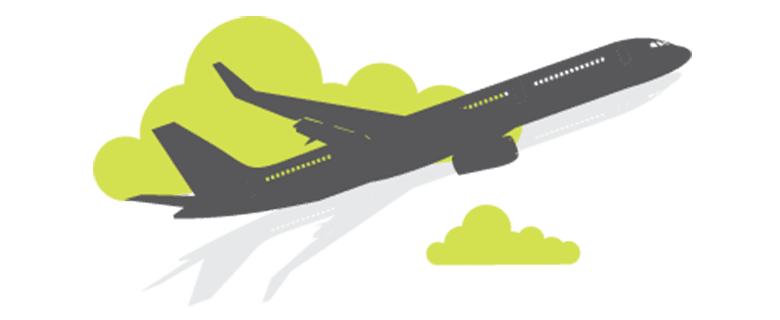 A world of accessible holiday opportunities awaits you and being disabled doesn't mean that your travel insurance has to restrict your choices when it comes to arranging disabled holidays and activities.
To help disabled travellers get the most appropriate cover for their circumstances, Medical Travel Compared, providers of the stand-alone travel insurance comparison site for people with pre-existing conditions, has compiled a series of online Travel Insurance Guides.

The guides provide visitors to www.MedicalTravelCompared.co.uk with information and tips on how to get the best-value travel insurance cover under a range of circumstances from insurance for those with disabilities, pre-existing medical conditions and senior citizens to medical screening, buying online and the types of travel insurance policies.
Vicki Moses, Head of Marketing for Medical Travel Compared, said:
People often don't know where to start when buying travel insurance and may not appreciate the different covers available and the complexities that affect the premium calculation.

When one of the travel party is disabled or has a pre-existing medical condition, it can be difficult to know what needs to be declared and whether or not the cost of the travel insurance will be affected, which it may not be.

We have designed this range of online Travel Insurance Guides to help answer these questions and to provide guidance on the wider issues when buying online travel insurance such as how to choose the right cover, what to do when things go wrong abroad and, of course, how to save money.
Travel insurance is a bit of a necessary evil and at the time of buying it, it may feel like a waste of money as, of course, you probably don't plan on using it. Yet, should things go wrong on holiday, that piece of paper could be your saviour.
The important part, especially if you live with pre-existing medical conditions is to get the RIGHT cover. The last thing you want is to purchase a policy only to find out it doesn't cover the things you need.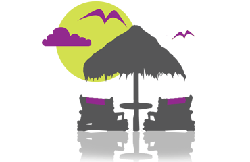 As a specialist travel insurance comparison website, Medical Travel Compared provides people with pre-existing medical conditions and disabilities with an easy and convenient way to find suitable cover at a competitive price.
"MedicalTravelCompared.co.uk was created to make the whole process of comparing cover and premiums as simple as possible, so that anyone with a pre-existing medical condition can get on with the fun bits of planning their holiday," confirmed Vicki.
"By streamlining the process of arranging cover, we also hope MedicalTravelCompared.co.uk will make it easier for people to declare one of the party suffers from cancer or dementia, ensuring they have the right level of cover for their needs, rather than risk the huge emotional and financial cost of being stuck abroad without cover when they need it most."
Vicki has worked with many specialist UK travel insurance brands since 2005 and has visited lots of support groups to help people with disabilities and medical conditions avoid being caught out. She offers her top five tips on what to look out for when buying travel insurance:
1) Add your travelling companions to your policy. This way, they too can claim if your medical conditions cause any trip complications, for example, having to cancel the holiday because you're unwell. If insured separately, the claims process can be tricky.
2) Purchase medical travel insurance through a specialist insurer. Not only do they tend to me more sympathetic but policies are specifically designed for people with medical conditions, so the cover is more tailored to individual needs. Standard insurers and travel agents cover medical conditions as an afterthought, selling or offering a basic policy, where the customer then has to phone a medical screening line to find out if their conditions can be covered and if so, top up and pay extra.
3) Underwriters are cautious about certain destination like USA, Canada and the Caribbean. Why? Because a) they tend to have very expensive, privatised healthcare and b) they're thousands of miles away from the UK, so repatriation is far from cheap and medical claims tend to be on the high side. That doesn't mean to say you can't get travel insurance for pre-existing medical conditions to any of these destinations, but do expect higher premiums – get a quote before you book the trip!
4) Check the policy you intend to buy not only includes cover for any pre-existing conditions but things like, lost or stolen medication, cancellation, personal liability, personal belongings, personal accidents, travel delay, delayed baggage and any sports or activities you may be taking part in.
5) Check the excess on the policy. Cheap premiums can be very tempting but a high excess may catch you out if you need to make a claim. Also, using a European Health Insurance Card (EHIC) if you need medical treatment abroad may reduce the excess you have to pay on your policy.
The new range of travel guides prepared by Medical Travel Compared can be accessed online by anyone wanting travel insurance information, even if they do not proceed to request a quote from one of Medical Travel Compared's insurance panel.
For those wanting to access the company's travel insurance comparison facilities, after just one simple set of medical screening questions, www.MedicalTravelCompared.co.uk offers a list of travel insurance policies and their premiums to cover the relevant medical conditions.
For more information about Medical Travel Compared and to use their comparison service visit www.MedicalTravelCompared.co.uk
Check out…
• Taking flight: conquering the seemingly impossible
• Accessibility in Tokyo: the great, the good, the bad and the annoying
• Guide to accessible holidays in Spain part one: Tenerife
Get in touch by messaging us on Facebook, tweeting us @DHorizons, emailing us at editor@disabilityhorizons.com or leaving your comments below.