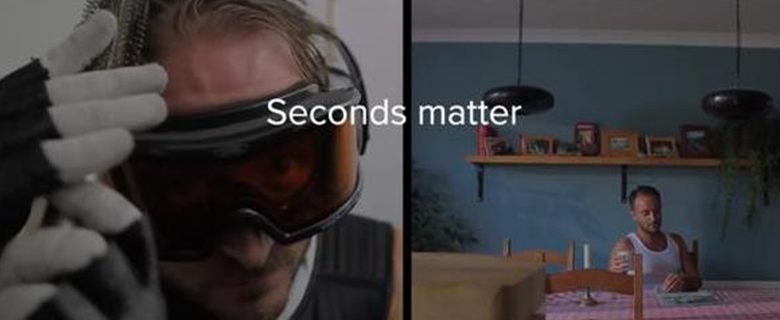 What does time mean to you?
For some people time is money, while for others, time is what they are losing when trying to perform normal everyday tasks. For someone living with arthritis, time is a resource that seems to be against them; seconds can turn into minutes, and minutes can turn into hours in the battle to get by in everyday life.
To mark World Arthritis Week, Premier Care in Bathing simulated what it would be like living with arthritis by challenging a set of twins, one to try an arthritis suit for a day and one living his normal life. Many people are unaware of how difficult it is to live with the condition which is why it's a great opportunity to create an awareness of it.
Arthritis is a disease that affects over 10 million people of all ages across the UK with it affecting one in five adults and over 12,000 children in the UK alone.
Some symptoms of arthritis may include swelling, pain and stiffness in joints or the inability to move a joint normally. With rheumatoid arthritis, joints can become red, warm, swollen and painful leaving the person feeling 'sick all over'.
In the video – Seconds Matter – Premier Care in Bathing raises awareness of the condition by showing the many different ways in which arthritis can have an impact one's life.
During the shooting of the video, the company managed to interview people with arthritis to get an insight into how it is to live with arthritis. Tony Venn, located in Horsham has rheumatoid arthritis and described how he lives with it:
"I find it difficult to get in and out of the bath and I am also afraid I might fall," he said. "The pain isn't constant but it does flare up which makes it very difficult to do day to day activities," he added.
The video storyline follows:
Two able-bodied twins starting their day, building up to meeting for a morning coffee.
One of the twins is wearing the arthritis suit, which is fitted to simulate stiff, aching limbs while the other twin is free to move as normal.
The camera follows them for a morning to compare and highlight the struggles people with arthritis endure on a daily basis.
See how their journey was.
So, we ask the question – What do seconds mean to you? Whatever it may mean, just remember that lost time can never be found again.
Check out…
• Accessible Festivals: Reading 2014
• The New Forest National Park: an accessible adventure story
• Disabled beauty pageants: why don't we hear about them?
Get in touch by messaging us on Facebook, tweeting us @DHorizons, emailing us at editor@disabilityhorizons.com or leaving your comments below.