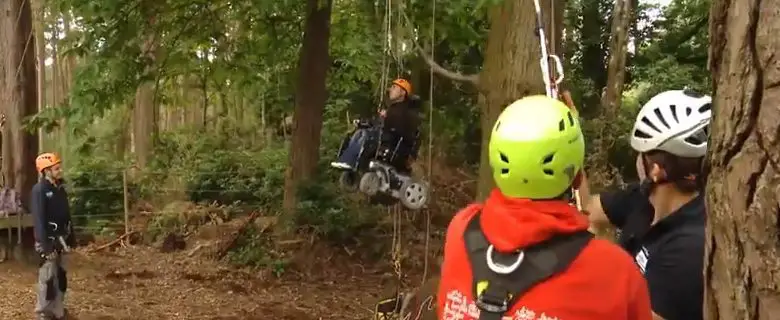 As part of our Access All Areas series on accessible tourism, Disability Horizons co-founder Martyn Sibley visits the the New Forest National Park.
When you think of the New Forest, you probably think of wide open spaces roamed by wild horses and a whole host of outdoor activities on offer – surely the perfect holiday spot. But if you have a disability or impairment, is it the ideal place to spend a weekend away?
Well that's just what Martyn aimed to find out during his recent trip to the New Forest National Park, where he tackled a range of activities, including cycling, archery, sailing and even tree climbing, yes, tree climbing!
Watch Martyn's video to find out what the New Forest National Park has to offer you, no matter what your disability, and read in more detail about the trip in his article, the New Forest National Park accessible adventure story.
By Disability Horizons
Check out…
• Access All Areas: accessible adventures in Catalonia
• Top 10 tips for a hassle-free accessible holiday
• Access All Areas: accessible Exmoor
If you've recently been to the New Forest, let us know – we want to share your experiences with our readers. So get in touch by messaging us on Facebook, tweeting us @DHorizons, emailing us at editor@disabilityhorizons.com or leaving your comments below.